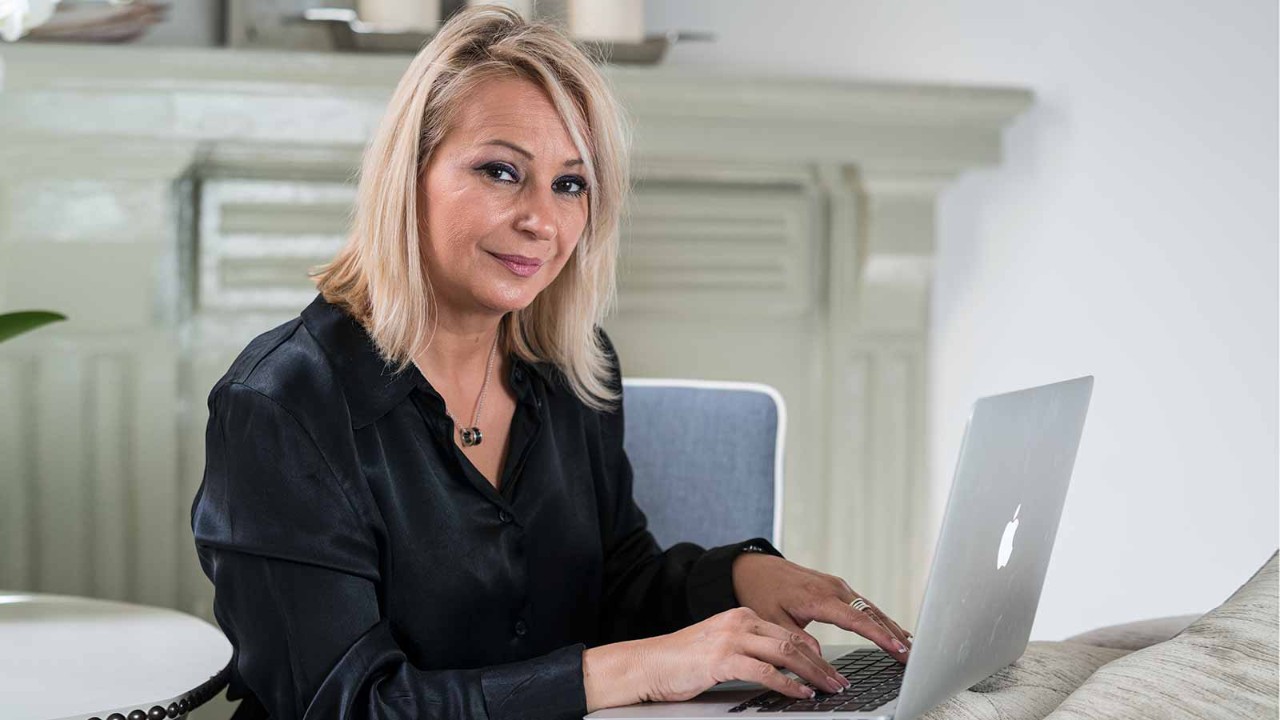 It's hard not to be inspired by the story of Teuta Oruçi FCCA. After unexpectedly finding herself an asylum seeker in the UK, she studied for her ACCA Qualification at night school and went on to have a flourishing career in financial services. Today she's the founder of Malta-based strategy consultancy Cleantech360, a role she has been juggling with being global CFO of recycling social enterprise Plastic Bank since January 2022.
Oruçi founded Cleantech360 in 2019, three years after moving to Malta. Always passionate about sustainability, she saw an opportunity to launch a business that would help build a clean technology ecosystem by matching startups in the sector with investors and other relevant partners.
'The awareness is there, but the pledges are not converting into real money'
Basics
2019
Year Cleantech360 was founded
8
Consultants in the team
10+
External partners
20+
Projects worked on to date
1
Base – in Malta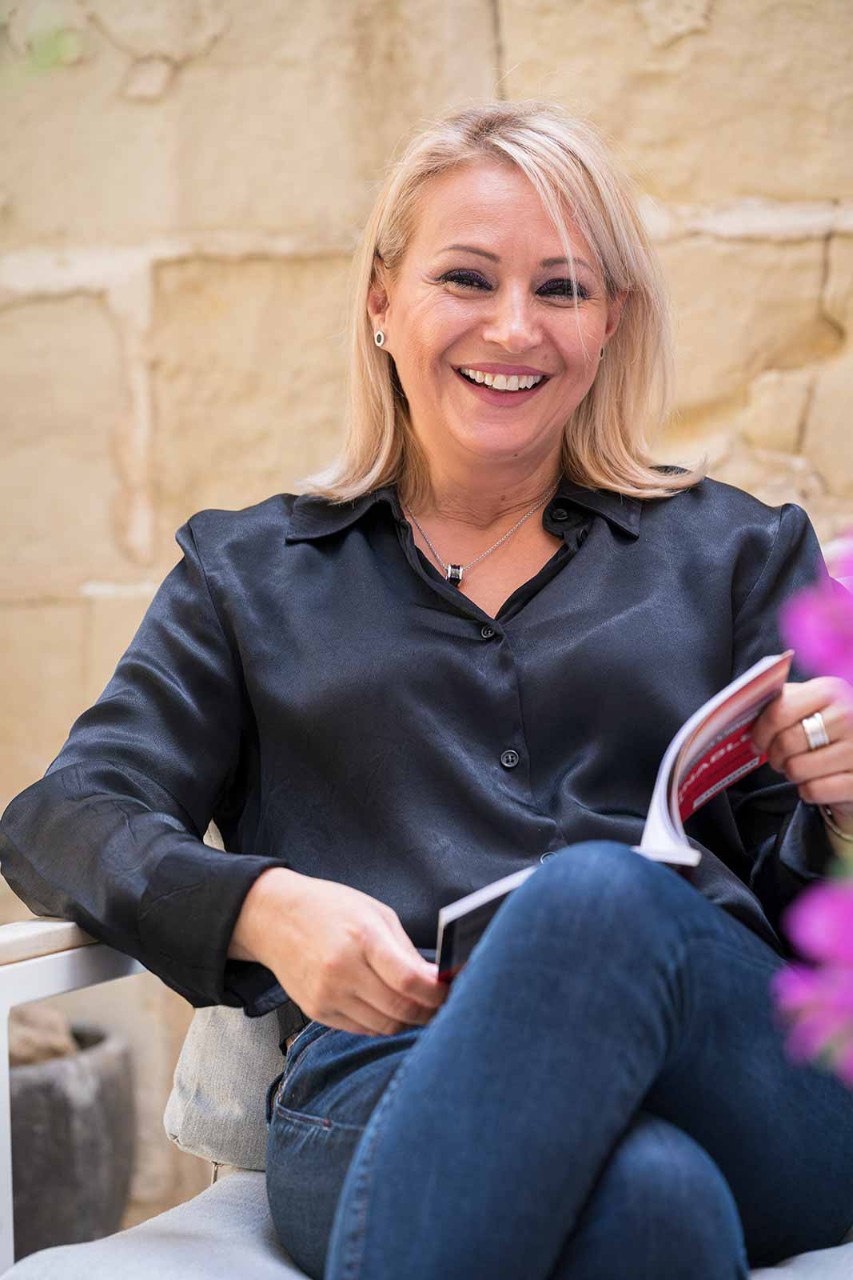 CV
2019
CEO, Cleantech360
2016
Portfolio career, Malta
2014
CFO e-commerce, WorldPay
2012
CFO Europe, Pepper Financial Services Group
2010
FD Europe, Vanguard
2006
CFO global markets, Willis
2004
Associate director, Barclays Capital
2000
Assistant vice-president, Credit Suisse First Boston
While investors increasingly want to invest in sustainable businesses, they often don't know how to evaluate them. As a result, despite the growing momentum behind sustainability, innovative cleantech startups are struggling to access the funding they need to expand and grow.
'The hype is there, the awareness is there, but the pledges are not converting into real money,' Oruçi explains. 'It's not reaching the startups that desperately need this cash.'
Alongside building an ecosystem, Cleantech360 advises companies on how to achieve their carbon-neutral objectives and how to undertake sustainability reporting. The latter is an urgent concern for many companies, particularly those affected by the EU's corporate sustainability reporting directive, due to take effect in 2023.
The business model of Cleantech360 is thoroughly modern in the sense that the consultancy doesn't have permanent employees. It draws instead on the skills of self-employed consultants, who are experts in their fields. 'Cleantech360 is self-sufficient to run because we have the right people with the right skills,' Oruçi explains. 'That's why I don't need to work full-time for Cleantech.'
Oruçi was hired as global CFO of Canada-based Plastic Bank in January 2022, with the remit of helping the organisation to achieve exponential growth. She is leading the plastic recycling business through a major fundraising round. 'They wanted an institutional CFO to attract institutional money,' she says, 'and somebody who really understood how sustainability works, as well as the digital economy.'
Finding asylum
At the onset of her career, it wasn't obvious that Oruçi was destined for a career as a CFO. In fact, it wasn't obvious that she was destined to work in finance at all. An ethnic Kosovar Albanian, Oruçi was brought up in what was then Yugoslavia. She arrived in the UK in 1992 as a 19-year-old medical student. Her plan was simply to learn English over the summer. What she hadn't bargained on was for Yugoslavia to disintegrate and conflict erupt while she was away.
'When it became a full-blown war, my Yugoslavian passport was obsolete,' she says. 'All of a sudden I became stateless and I had to seek asylum in the UK.'
To earn a living, Oruçi worked as a waitress in a fish and chips restaurant in north London. Some of her customers were accountants and they suggested she join their profession. After doing some research, she signed up to study for the ACCA Qualification at an evening course run by the University of Westminster.
Due to her limited English, the early days of her studies were a struggle, however, and she had to resit some exams. 'I was going to give up, but I'm so glad I didn't,' she says. 'I genuinely believe that ACCA gives you the best chance of becoming a CFO or a CEO because you have such a holistic, commercial view, rather than just being a financial controller or technical accountant.'
Up the ladder
Oruçi's first job in the finance profession was as a project accountant for the disability equality charity Scope. After a couple of years, she was ready for a fresh challenge. 'I said, if I'm going to be an accountant, I want to be the best one,' she explains. For her, being the best meant working in the City, so she joined Schroders – still an investment bank at that time – in a financial and regulatory reporting role.
The move to Schroders marked the beginning of a near-20-year career in London's financial services sector. During that time, she racked up a string of achievements, including working on regulatory change programmes for banks Credit Suisse First Boston and Barclays Capital, and landing her first divisional CFO role with insurance broker Willis Towers Watson.
Later she joined asset manager Vanguard as its finance director for Europe. Then she scaled up the European business of financial services group Pepper and, ultimately, became CFO for the e-commerce division of online payments company Worldpay. 'In my City world, I am known as "from fish and chips to the boardroom",' she explains.
Blockchain champion
It was while she was working in financial services that she first came into contact with blockchain – the digital ledger technology that underpins bitcoin and many other cryptocurrencies. Now it is one of her areas of expertise. In fact, Malta's reputation as 'Blockchain Island' contributed to her decision to move to the Mediterranean country in 2016. The country has long been a supporter of cryptocurrencies, introducing a regulatory framework for cryptocurrencies in 2018.
As blockchain technology consumes a lot of energy, it is frequently criticised for being environmentally unfriendly. But Oruçi points out: 'How environmentally friendly is the banking system at the moment, running all the ATM machines around the world? It's really important to debunk some of the myths we hear.'
Oruçi believes that cryptocurrencies represent the future of money. 'With quantitative easing, we just keep printing money, and it's not even backed against anything,' she says. 'With bitcoin, there will be 21 million in circulation, and that's it. Bitcoin is a store of value.'
She also thinks that cryptocurrencies are potentially more secure than central bank currencies, especially for people living in, or fleeing, countries afflicted by conflict. 'You can cross borders, but as long as you have internet access and you know your login password, you can preserve your wealth,' she says.
She knows what it is like to find yourself having to start over from nothing
Oruçi's observation is especially poignant in light of the current conflict in Ukraine, which has resulted in over 11 million people fleeing their homes. She knows – better than most – what it is like to find yourself having to start over from nothing. What, then, is her advice for those who may be currently going through challenging times?
'Adversity happens,' she says. 'But you need to have that resilience, that tenacity, and that positive attitude, so that regardless of what happens, you keep moving forward.'
Top tips
'It's OK to fail. While first-time passes are wonderful, having to resit exams doesn't mean you're not a good enough accountant or that you don't have a career path.'
'Be tenacious. Regardless of what setbacks you face, it's important to keep going.'
'Have a passion for learning and focus on developing transferable skills. If you can be the CFO of a football club, you can be the CFO of a film company or an airline.'
'Invest in relationships. Building and maintaining strong relationships with current and former colleagues can help you throughout your career.'
'Keep an open mind. If you are willing to explore, new opportunities will present themselves to you.'