Across the globe, the past two years have brought monumental challenges to businesses of all kinds and sizes. But the Hong Kong Golf Club (HKGC), one of the leading golf clubs in the world, has been more resilient than most.
Although HKGC was forced to close for a time, the pandemic's actual impact in 2021 was minimal, says Jonny Tang, HKGC's financial controller.
'HKGC had a record-breaking level of demand because people could not travel overseas'
CV
Jonny Tang started his career in auditing at PwC and held accounting positions with the restaurant groups Hot Gossip and YHY Food Products; Gordon C & Co, a watch manufacturer with factories in mainland China; Olivier Hong Kong, an Asian trading group headquartered in Hong Kong; and United Artists Cinema Circuit. He joined the Hong Kong Golf Club in 1997.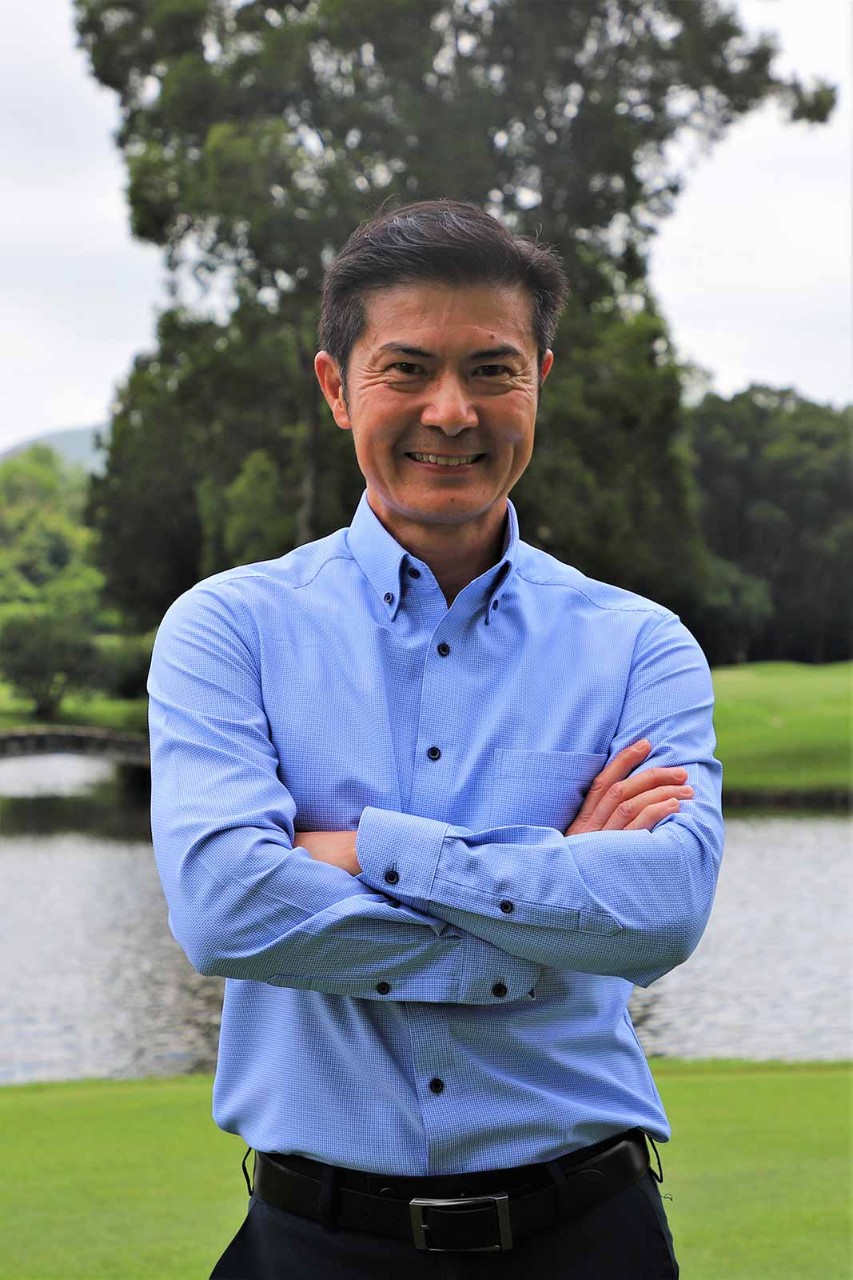 'When golf clubs were allowed to reopen, HKGC had a record-breaking level of demand because people could not travel overseas,' Tang explains, adding that this was further reinforced by the lack of golf courses in the Special Administrative Region. Locals flocked to HKGC's Fanling courses, home to three 18-hole courses (Old Course, New Course, and Eden Course), along with Deep Water Bay Course, a 9-hole course on the south side of Hong Kong Island, to exercise and appreciate a change of scene.
Lease challenge
Tang notes that the most challenging issue he has had to face in his role as financial controller has been the process of renewing the contract for land; both the Fanling and Deep Water Bay courses are located on land leased from the government.
When HKGC was formed in 1889 by a group of golfing enthusiasts, there was difficulty in finding open land for the first course and permission was sought from the government to play golf at Happy Valley. As the club grew, negotiations for new locations led to the securing of leases at Deep Water Bay (from 1898) and Fanling (from 1911). HKGC's property at Happy Valley was returned to the government in 1947.
'We needed to work with architects and the land surveyor to make sure the boundaries were correct, as well as with lawyers on the terms of the leases,' Tang recalls. 'Other issues, including insurance, were quite complicated'.
The process of renewing the leases demonstrate the breadth of Tang's role, which sees him heading up the accounting, IT and purchasing departments, and involves everything from checking club licences to ensuring compliance with statutory requirements and making sure that insurance cover is adequate.
'Preparing the financial report is a key task, and I also handle most of the coordination with the bankers and fund managers on our investment portfolio to fulfil the funding requirements for our projects,' he says.
The role also involves working closely with the HR team on issues relating to recruitment, payroll and employment ordinance compliance.
Technology push
Technology is an area of the job that Tang finds particularly enjoyable. 'Technology is changing so fast and affects the working environment significantly,' he says, adding that the importance of IT came to the fore during the pandemic, when staff were working from home.
Despite the complexity of his current role. Tang's decision to study accounting was much simpler. He was attracted to study accounting at Hong Kong Polytechnic University because the idea of working in an office appealed. 'At that time, there were not that many choices, and I chose accounting because every company needs an accountant,' he says.
After graduation, Tang first worked at PwC, going on to gain an MSc in information systems and a master of professional accounting, both at the Hong Kong Polytechnic University.
'Technology will only become more important'
Global recognition
A key part of Tang's professional development was gaining the ACCA Qualification.
'I really wanted to have a professional recognition that is international,' Tang recalls. 'At that time, I did not know whether I would work overseas or not, but I knew that the ACCA Qualification would be better recognised if I was to do so.'
Having worked at HKGC since 1997, Tang plans to retire this year. As he prepares for the next challenge, he advises up-and-coming accountants to be flexible in a quickly changing world.
'As a new accountant or an accounting student, there are so many rules and regulations that need to be followed but you should have an open mind to accept new ideas,' he says. 'Technology will only become more important, especially for report generation and capturing data.'
'Because accounting means working with figures and ensuring that the data is meaningful information, you need to think about and then analyse it to make it useful. If I hand you all this data, it means nothing. But, particularly nowadays with Big Data, knowing how to turn it into useful information is critical.'
'Now I can say that I know how the whole operation works – including the usage of fertiliser on the course'
Ready to learn
Tang also stresses the importance of being willing to learn about different industries. 'In order to ensure the club's smooth operation, you need to understand frontline colleagues' concerns. Now I can say that I know how the whole operation works – including the usage of fertiliser on the course.'
He adds that learning to play golf has given him an appreciation of the popularity and benefits of the sport in Hong Kong.
'Before I joined HKGC, I knew nothing about golf but since then I have learnt to play and it was a very good experience,' he says.
Seaside sojourn
Tang says he will have no problem filling his time during his retirement. 'I have an apartment in China, on the seaside, where I hope to spend more time, as well as swimming and cycling,' he says. 'I would also like to take up photography and improve my skills to record my happy travel memories.'
Tang has also practised tai chi for two decades, and yoga for 15 years, and views regular exercise as a vital component to a happy life.
'I always advise my friends to start exercising any time, but beginning at a younger age is preferable,' he says. 'Exercise releases stress from work and helps you maintain your body shape. One can never predict the future, so the most important thing is to keep healthy and safe.'
Hong Kong Golf Club
Hong Kong Golf Club (HKGC) was founded in 1889, with the original course and clubhouse located within the racecourse in Happy Valley. Work on the Old Course at Fanling started in 1911 and the first tee shot was struck later that year. It was followed in 1931 by the opening of the New Course and in 1971 by the addition of the Eden Course. All three are 18 holes, internationally acclaimed championship courses.
HKGC is home to two of Hong Kong's premier professional sporting events: the Hong Kong Open, first staged in 1959; and the Hong Kong Ladies Open, which was inaugurated in 2015 and has already grown to become one of the most respected events on the regional tournament circuit.