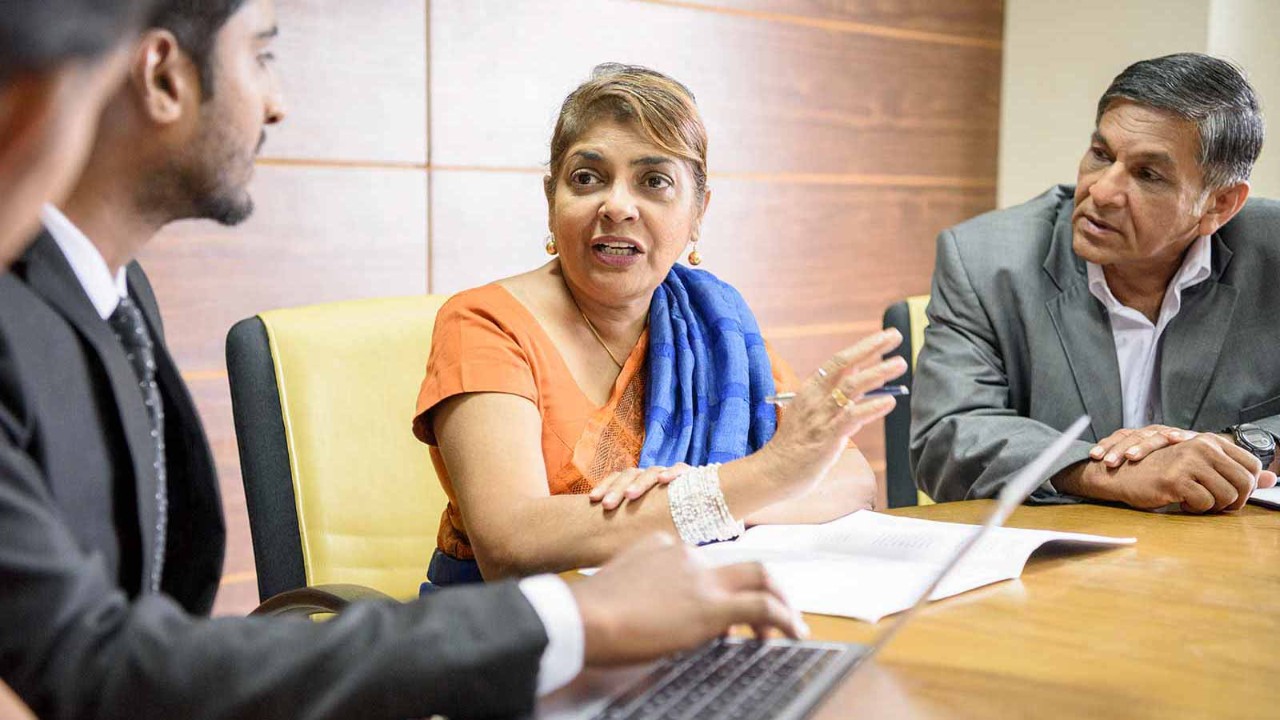 Sri Lanka is experiencing challenging economic conditions with inflation at an all-time high and queues for basic necessities such as fuel, LP gas and food.
It's a situation that highlights the importance of practitioners, according to Chamani Lakmali FCCA, CEO of Halcyon HR and Finance, which offers financial solutions for small and medium enterprises. 'Especially for organisations in their growth momentum, finance professionals can help put them on the right track,' she says.
Most small business entrepreneurs, Lakmali adds, tend to make decisions based on their instincts rather than on factual information. 'For example, a growth-stage company might focus more on a product that gets them more revenue compared to profitability. This is where a finance professional can come in and help.'
'For organisations in their growth momentum, finance professionals can help put them on the right track'
Underpinning growth
In the Sri Lankan context, entrepreneurs know the ins and outs of their organisation when they start up, but may lack familiarity with operations when their business reaches the growth stage, notes Lakmali.
She says smaller companies typically need to restructure their financing. Some may have problems with working capital and need to strike a balance between paying their suppliers and charging their customers.
And the use of open cheques with no control raises fraud risk, she warns. 'Sometimes, when smaller enterprises pay salaries, they don't do a proper reconciliation between the previous month and the current month. The managing director will come and sign the cheque, and they don't know whether it's an actual increase or a figure that is dumped into the account. It's hard for most of these organisations to come to decisions based on the data they have.'
Adapting to the crisis
Entrepreneurs have had to come up with creative and innovative ways to adapt to the shortages of power, fuel and foreign currency, Lakmali adds. 'Some are trying to expand into markets outside Sri Lanka. Most don't see the economic crisis as a drawback but as an opportunity.'
Some of Lakmali's clients in the service industry have started working from home to save time and money as travel costs and delays increase. One client, a manufacturer, 'now operates entirely at night because you don't get power cuts then. That way, they don't have to spend their money on a diesel-run generator during the day, which is very costly now.'
Although businesses can suffer from input price inflation and steep interest rates on loans, they are still performing well, says senior research analyst, lecturer and ACCA affiliate Richardson Morais. 'And we expect this trend to continue.'
Crucial guidance
Practitioners are particularly valuable right now because they can advise clients on cost control and pricing strategies, Morais says. They can, for example, provide important tax management insights to help small enterprises adapt to the uncertain business environment.
'It's important for finance professionals to continuously learn new policies and practices, improve skills and communicate well with business owners, so they can be an asset to society,' he adds.
Lakmali says that practitioners can help set up systems to improve business decision-making, guide internal control system implementations and train existing teams. 'Strategic guidance on new projects, costing and cashflow will help small companies grow their business,' she says.
'It's important for finance professionals to continuously learn, improve skills and communicate well with business owners'
Growing the business

Another facet of the growth cycle is the opportunity to learn from others. Hatch, a co-working space and a startup accelerator, supports entrepreneurs and small businesses with networking and mentorship programmes.
'We conduct workshops to try to understand what's affecting founders and small business owners,' explains Minuri Adasuriya, Hatch's head of programmes and community success. During one recent workshop, Hatch partnered with Wawamu, an agricultural product startup, for a session on urban gardening that taught how small city spaces could be used for crops, and how to build planter boxes and design hydroponic systems.
'People might wonder what this has to do with businesses,' says Adasuriya. 'While it's about showcasing the startup, it's also enabling business owners and their staff to be more sustainable and have food security in times of crisis.'
Digitalisation is also a hot topic among smaller businesses yet to embrace emerging technology; events where industry professionals discuss topics such as how blockchain can improve services in Sri Lanka, are proving popular. 'We get together to talk about what opportunities we have as a community to support each other,' Adasuriya says.
'It's extremely important that we are here for one another.'
More information
Find out more about ACCA's support for small and medium-sized practitioners.