I started my career in 2013 at PwC in Barbados. I learnt a lot about a wide variety of businesses, and I met many experienced professionals who shared their wisdom, which I still value today. My interest in project management started here, as I enjoyed planning and managing the execution of the audit work, and I appreciated it when a difficult audit was finished on time or ahead of budget. After four years I transitioned into an internal audit management role at a bank, which enhanced my knowledge of internal controls and non-financial operations. My interest in project management grew as I started to participate in project reviews and developed my expertise in third-party risk management.
This led me to take the Operations and Financial Coordinator position at Compete Caribbean. It is a role that allows me to leverage my financial expertise while still gaining critical experience. The Compete Caribbean Partnership Facility (CCPF) works to deliver innovative and practical solutions that stimulate economic growth, increase productivity, and foster innovation and competitiveness in 13 countries across the Caribbean region. The CCPF is a partnership between the Inter-American Development Bank (IDB), the United Kingdom Foreign Commonwealth Development Office (FCDO), the Caribbean Development Bank (CDB) and Global Affairs Canada.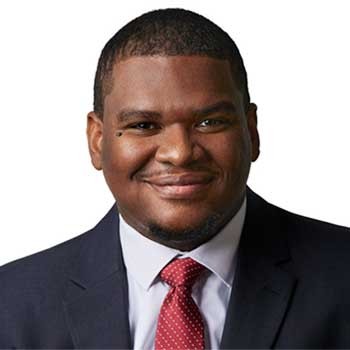 A career in development is a great opportunity to use your skills to contribute to the lives of thousands of people
I have responsibility for all fiduciary matters of the CCPF, including budgeting and reporting. Additionally, I ensure that we operate within the policies and guidelines of the facility and its donors. I am responsible for monitoring the CCPF's progress against its outcome and output targets, and provide support for individual projects as necessary.
I truly believe that accountants should consider a career in development. It is a great opportunity to use your skills to contribute to the lives of thousands of people around the world. Given the diverse nature of the field, accountants can gain a wide range of experience to further their professional development.
If I had law-making powers, I would love to see frameworks put in place that provide resources and encouragement for young people, especially those from disadvantaged backgrounds, to pursue innovation from school age. The youth are less likely to place limitations on their creativity as they tend to see the world in a more simple light. Therefore, they have the ability to conceptualize bold ideas that can solve critical global issues. My hope is that we cultivate an environment where young people feel empowered, while being with the resources and mentorship to develop their ideas.
What I most enjoy about my job is hearing about the impact that the programme has on the lives of people across the Caribbean. I also enjoy strategising with my colleagues to ensure that we deliver maximum value to our clients.
I think my biggest achievement was completing an audit in about half the time it usually takes to meet a tight deadline. What I enjoyed most was the challenge in managing the execution in such a short space of time while performing under pressure. This was one of the moments that led me to realise my growing appreciation for project management.
Currently I am working on my PMP certification to transition into the field of project management. However, if I had to pick another career away from the finance area it would be either law or in STEM (science, technology, engineering, mathematics).
When I'm not at work I love spending time with my wife. I also enjoy reading and watching TV series.