There's a danger that the impact of International Women's Day (IWD) is diluted by mere sloganeering. It's easy to agree with sweeping statements that attract universal agreement and think that the day's work is done.
Yes, most of the world agrees that women should have equal opportunities, equal pay for equal work, a fair chance at promotion, that girls should be educated as well as boys. In most places those arguments are over. But IWD has to mean more; it has to celebrate real advances for women, and to galvanise action for greater progress where obstacles remain.
That's why I am so thrilled to join a couple of events for this year's IWD on 8 March, both of which reflect just how much real difference ACCA makes in creating opportunities for women all over the world.
The first is an ACCA global webinar (register to join live on 8 March or to listen on demand). In it, we discuss how climate change isn't gender neutral. We talk about how women's voices aren't heard nearly enough on the issue, and how their lives are adversely affected by climate catastrophe and the economic uncertainty that comes with it.
Eminent panels
It is a joy to share the platform with some amazing women: Bonnie Chan ACCA from The Green Organic Dutchman, which makes organic cannabis products in Canada; Dr Mories Atoki, from Nigeria, CEO of the African Business Coalition for Health; Cristina Bortes, director of women's economic empowerment at PwC; and Emmeline Skelton, head of sustainability at ACCA.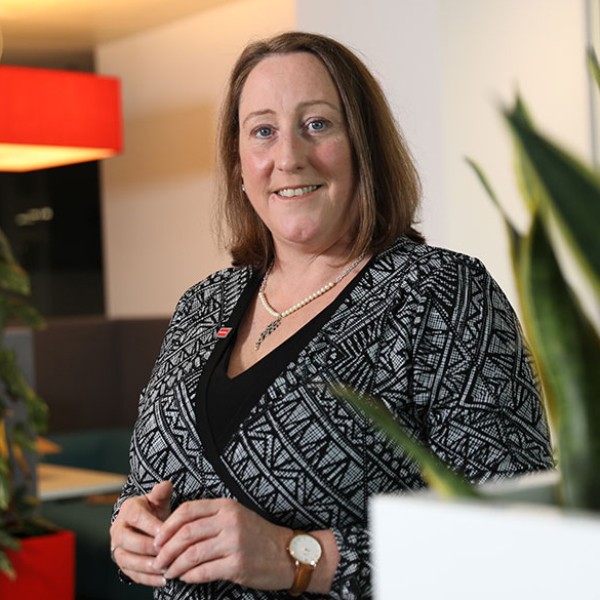 More girls than ever before are studying accountancy and joining ACCA
On the same day I join Lucia Real-Martin, executive director – markets at ACCA, for a panel hosted by ACCA Nigeria and attended by thousands of guests from all over Africa (register here). We talk about ACCA's commitment to the UN development goals on gender equality, and closing the gaps on gender parity in business and society.
Transforming lives
It means so much to me to join this event, because it is all about how ACCA can transform the lives of women and girls, and give them a chance to improve their lives, to make a career, and to contribute to their communities and the public good.
Africa is a continent where women remain woefully under-represented at the highest political levels – but we are beginning to make a greater impact and find our voices in business and in civil society.
Our actions in turning the tide of history are clear. More girls than ever before are studying accountancy and joining ACCA. More women are aspiring to senior roles – and achieving them. And that is the reality at ACCA, too, where six of our markets in Africa are led by wonderful women – Madhavi Ramdin-Clark (Mauritius), Portia Mkhabela (South Africa), Charlotte Kukunda (Uganda), Alinane Khonje (Malawi), Yodit Kassa (Ethiopia) and Janice Matwi (Zambia).
Gender equality is a journey not a destination; it's not a problem we 'fix'. It is, rather, a process where we can all play our part in achieving ever more respect, ever more recognition, ever more opportunities for girls and women, all over the world, wherever they are.
So let me take this chance to salute all of you, for living ACCA's values in demanding fair chances for all people, and shaping a world where discrimination is denounced, and never 'business as usual.'
More information
ACCA Central Eastern Europe is hosting an event in Europe on 8 March, featuring a prestigious line-up of guest speakers, to discuss the role of women in business, their career paths and how they approach work-life balance.

ACCA Ireland's IWD event is on 4 March, featuring ACCA Ireland chair Jason Murphy, professor Mary Horgan, president of the Royal College of Physicians in Ireland, and a member panel.

ACCA in Nigeria is working with ElectHer for an event on 17 March to support political inclusion for women.