Imran Zia FCCA has a strong view about the role of finance professionals – one that guides his work as a successful leader of internal audit teams.
'We need to move from reporting the weather to predicting the weather,' he says with authority. 'That's what organisations want.'
That belief has been forged over the course of a 17-year career that has seen Zia leave his home in Pakistan for Dubai, Qatar, and then Canada. His current role is director of audit and assurance at the Ministry of Children and Family Development in the government of British Columbia.
'Predicting the weather', Zia says, enables leaders to make 'more informed' decisions. But, as he emphasises time and again, it also allows finance professionals to 'add value'.
'If someone doesn't trust me, even if I'm saying something correct, they won't buy it'
Going internal
2019
Audit and assurance director, Government of British Columbia, Canada
2018
Senior manager, OpenText, Ontario, Canada
2013
Chief internal auditor, Gulf Drilling International, Qatar
2008
Internal audit manager, Gulf Drilling International, Qatar
2006
Audit and assurance, KPMG, Dubai
2005
Audit and assurance, RSM International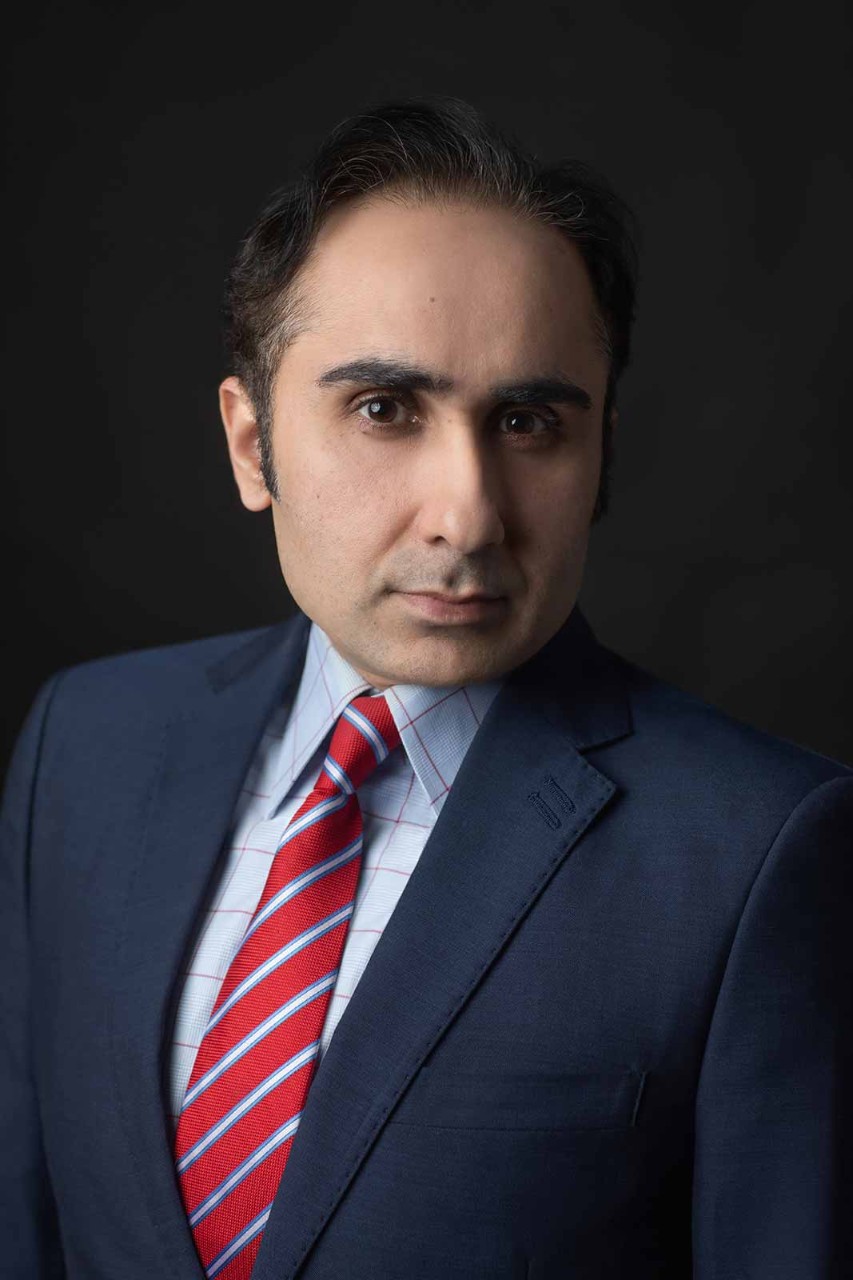 Dubai move
Zia's time in finance began in 2001 after he took a degree in commerce at the University of Punjab in Lahore before qualifying as an ACCA affiliate in 2004, again in Lahore. From there, he left home for the first time to join RSM International in Dubai for 14 months before moving to KPMG, where he worked on audits, with a little consultancy on internal controls, for the next two years.
Like many in the Middle East, Zia was pulled towards the oil industry and after becoming a full ACCA member in 2008 he moved to Gulf Drilling International in Qatar. There then followed a decade in which Zia worked his way from internal audit manager to chief internal auditor, completing an Oxford Brookes University degree in applied accounting in 2012.
Canada calls
A re-evaluation then took Zia, his wife and three children to Canada at the end of 2018. He worked first with the country's largest software house, OpenText before joining British Columbia's provincial government in Victoria to lead audit and assurance for the Ministry of Children and Family Development.
The ministry is a CA$2.1bn operation spread over 200 regional offices with more than 5,000 employees across the province. It works with social service agencies and foster homes, cross-government and social sector partners to deliver inclusive, culturally respectful, responsive and accessible services that support the wellbeing of children, youth and families.

'My responsibilities involve defining and continuously improving risk management through best practices, thus inculcating the financial controls, information and transparency that enable the ministry to make effective decisions,' he says.
In addition to ACCA, Zia holds a number of other accounting qualifications as well as globally recognised professional certifications in internal audit and fraud examination. He has travelled the world speaking at conferences and has held voluntary positions with ACCA in both Qatar and now Canada - currently he is a member of ACCA Canada's Network Panel and a member of ACCA's Global Forum for Audit & Assurance, having been chair of ACCA's Members Advisory Committee in Qatar. He has also been president of the Vancouver Island Chapter of the Institute of Internal Auditors and is currently a member of the Harvard Business Review Advisory Panel.
Peace of mind
Zia pauses to underline the influence of his membership and time studying with ACCA. 'I always felt that learning is a lifelong journey,' he says. 'But ACCA was my first qualification and when I went to Dubai and Qatar I was accepted as a professional. That gave me the stability and peace of mind that allowed me to focus on myself and career.'
Going internal
Zia's deliberate turn towards internal audit came after asking himself how he could become a trusted business partner to corporate leadership. Internal auditors, he concluded, have a 'big role'. 'I could become a subject matter expert and help the organisation achieve what it wants to achieve.'
The other attraction was reporting directly to senior management. 'When you're reporting to the chief executive and board of directors, you get this huge opportunity to bring ideas and improvement opportunities to the attention of decision-makers; you can put them forward to people who really drive change,' he says.
'You get this huge opportunity to bring ideas and improvement opportunities to the attention of decision-makers'
At Gulf Drilling, Zia offered management an innovation: real-time assurance that was no longer preoccupied with past events. This led to a further epiphany: it was time internal audit put aside its 'policing mindset' so it could add value.
'The "gotcha!" moments are no longer welcome or appreciated,' says Zia. 'I don't think internal audit can add value with that kind of mindset.'
Zia sees other things slightly differently, too. Internal auditors cannot just rely on their technical know-how for acceptance; relationships also matter. 'The negative reputation of internal audit is the biggest non-financial cost that one can have,' he says.
'As auditors and accountants, we think that if we are technically correct, people will automatically agree with what we are saying. But human psychology doesn't work like that. If someone doesn't trust me, even if I'm saying something correct, they won't buy it.'
'Finance is not just about figures on a spreadsheet. It's about relationships and psychology'
Tips
'As Charles Darwin said, it's not the the strongest species that survive; it's the ones who are most adaptable to change. When I joined Gulf Drilling, I really wanted to know how the business worked because I can't bring ideas for improvement if I don't know the business.'
'Culture might be different from one organisation to another and from one geographical location to another. Understand the culture and how decisions are made in the organisation – the political factors that you should be cautious about.'
'When we go to a new organisation, we start to focus on our relationships vertically, with our boss and with our subordinates. But I feel there's a huge value in building relationships horizontally because you have peers working in an organisation and you need them.'
He adds: 'The higher you go in your career, it becomes more important: your soft skills, your relationship building and communication.'
In Zia's view, his work cannot just be about ticking off internal audit projects. It has to be about whether management is consulting with internal audit when faced with key decisions: 'If we were consulted on most occasions, I feel the stakeholders believed that we did add value.'
Perhaps Zia's point is best illustrated by decisions he made in Canada when Covid-19 broke out in 2020. He immediately ordered his team to put aside the approved audit projects, and help build financial risk and control structures around emergency funding programmes.
'When people were struggling to stay afloat,' says Zia, 'it wouldn't make sense for me to go and start auditing them. So, I said: "Let's help them".'
People, not profits
Zia admits that there were challenges in switching to the public sector from the oil industry. For one thing, the organisation's purpose is not about profits but about people, which can mean colleagues are not overly focused on finance and accountability. There are also bureaucratic silos with which to contend.
But Zia has applied what he already knows: engaging with stakeholders, building trust. The key was to get everybody on board and 'take a steady approach'.
This mindset really returns to Zia's observation that finance is not just about the figures on a spreadsheet. It's about relationships and psychology, and in his current role the purpose is helping people.
'When we work, we are finance people who believe in numbers,' he says. 'But I think we need to sometimes see behind the numbers, beyond the bottom line, to the people who are actually driving success for us.'