I started my career as a trainee auditor with Ford Rhodes Sidat Hyder, an EY member firm in Pakistan. From there I moved to EY Bahrain, EY Abu Dhabi, EY Melbourne and DTT Melbourne before moving into industry.
In my college days, I was interested in computer science. Finance wasn't on my list of career options. In my family, my brother was the first to enter this field when he started the local CA qualification. We talked about the courses he studied as well as future career opportunities and these conversations encouraged me to choose accounting and finance as a career.
I am currently working as an accounting advisory lead. This is a unique and dynamic role. I work with different departments across the organisation, which provides a wealth of learning opportunities. I enjoy working on new challenges and no two projects are the same.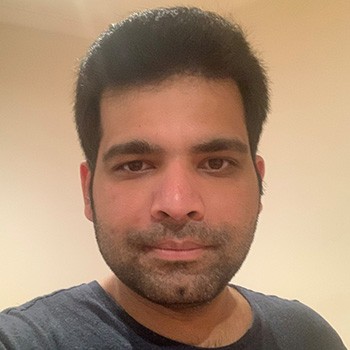 I have seen a lot of people suffer simply because there was no one around to give them financial advice

I'm confident that I have made the right move from practice to industry. I worked with Big Four firms as an external auditor for almost 13 years and then came across an interesting opportunity that aligned with my long-term goals. It felt like it was the right time to make the move, as there was a lot more stability and certainty in the market after the Covid-19 impact.

My parents have inspired and influenced me the most. They have always supported me in all my decisions. I am what I am today because of them. They have instilled moral values and work ethics that have always helped me succeed. I am also thankful to my teachers and mentors who have guided me on this journey.
The world is changing rapidly and the Australian business environment is no exception. Companies are focusing a lot more on cybersecurity to safeguard their data and systems. The use of technology has drastically increased, and remote working is widely accepted. More recently, supply chains have become one of the biggest challenges for companies.
I am proud of having always given my best when coaching and supporting junior team members. It is a great feeling to see them excel in their careers. I think a lot about the things that I want to do to improve people's lives. I hope someday I will be able to contribute to improving financial education for the people of my home country Pakistan. I have seen a lot of people suffer simply because there was no one around to give them financial advice.
I am very grateful for the opportunities that life has given me. I have had the opportunity to work with Big Four firms, travel the world and make lifelong friends. Best of all, I have been able to share my success with my family.
If I weren't an accountant, I would have become a software engineer. I've been interested in computers and computer programming since my school days. In my free time, I am doing an online web development course. Next on the list is a data analytics certificate. I'm still trying to keep my interests alive.