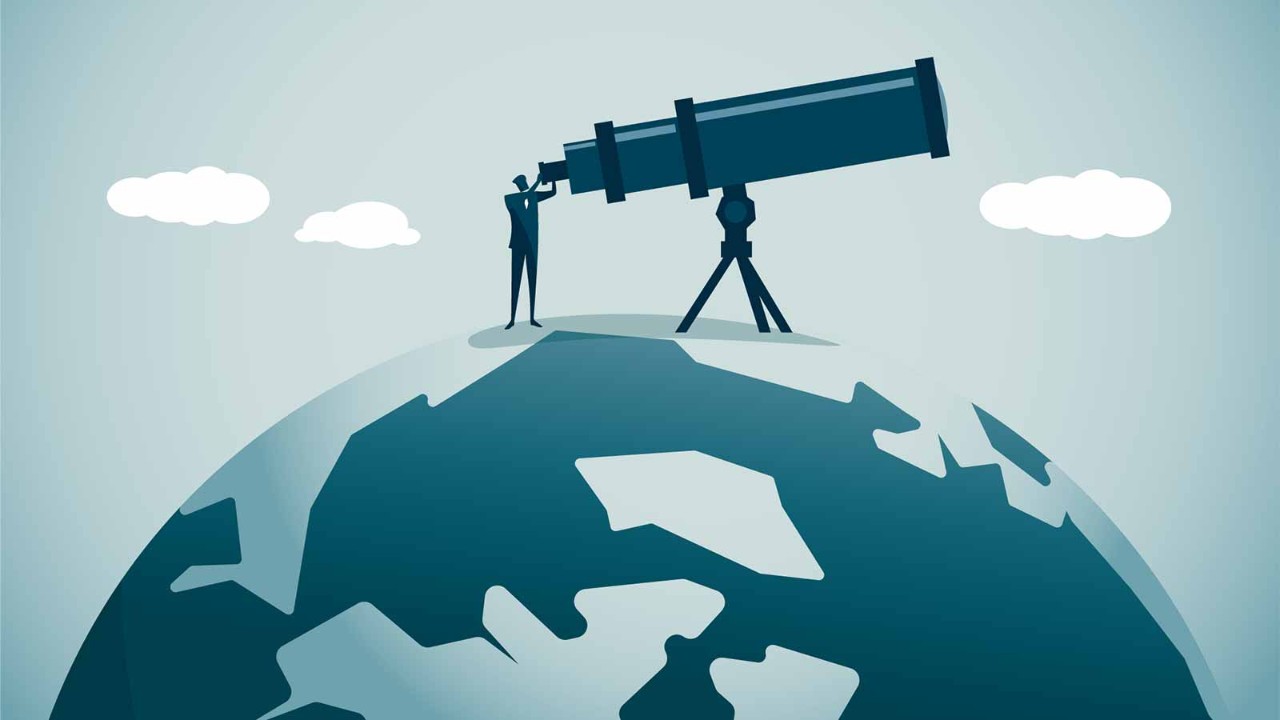 A growing talent shortfall', 'a candidate-led market' and 'salaries driven by skills shortages'. These are all recent observations keenly reflecting the current employment market for accountants – but all notable for their growing use pre-pandemic too.
Like many crises, the current one in recruitment has been building for some time. As early as 2017, there were warnings from ACCA and others of serious skills shortages ahead. The situation is in some ways a hangover from the financial crisis years, when graduate numbers fell sharply and never fully recovered.
Recruiters are describing the current jobs market as a 'perfect storm'
It was further exacerbated by the unfounded fear among some that automation and AI would make the profession redundant. The pandemic then added a further unexpected twist, boosting rather than dampening demand for new finance hires.
Ireland's professional services firms are now eyeing strong, if not unprecedented, growth but are finding their recruitment efforts constrained by a limited pool of domestic talent. Factor in additional complications such as 'the great resignation' (41% of respondents to a 2021 University of Limerick survey agreed or strongly agreed that 'my future career lies outside of this organisation') and an accommodation crisis weighing disproportionately on younger people, and it's clear why recruiters are describing the current jobs market as a 'perfect storm'.
Widening the options
There are, of course, options to recruit beyond Ireland and the inclusion of accounting (and the specific mention of ACCA) in the Department of Enterprise, Trade and Employment's critical skills shortage list will be welcomed by employers across the financial services sector.
The list currently identifies specialisations in tax, compliance, regulation, solvency, financial management and audit as skills in key demand. That means suitably qualified candidates from outside the EU are eligible for a critical skills employment permit, which the Department says is designed to 'attract highly skilled people into the labour market with the aim of encouraging them to take up permanent residence in the state'.
A surge in permit applications in 2021, up 69% year on year to over 27,500, also resulted in months-long delays. It's a problem that is now being addressed, according to the relevant minister of state, Damien English. Talking to the Mid-West business community in April, he said extra resources had now been allocated and the timeframe for permit issue would quickly fall to six weeks.
An additional potential boost for employers, although in the most unhappy of contexts, comes through the current influx of Ukrainian refugees, expected to number 33,000 by the end of May, for whom work visa requirements have been waived. They will include many business students and finance professionals eager to resume their academic and professional advancement as quickly as possible.
EU initiative
The largest recruitment resource available to employers in Ireland comes entirely bureaucracy-free but may require some fresh thinking to tap more effectively. Citizens from across the EU have long had the right to live and work in Ireland, and a recent initiative between ACCA and one of Ireland's largest professional services firms has shown how this can be built on.
In 2019, ACCA Western Europe approached Grant Thornton Ireland with a proposal to source business talent for the firm from ACCA's European partner universities. 'Ireland has become an important global hub for professional services, but we could see that emerging skill shortages would become an issue. We also saw a great opportunity for talented graduates from other EU countries to progress to the ACCA Qualification here,' says Luz Barreto, business development manager, ACCA Western Europe.
Creating opportunities
Overseas students can also make use of a new government initiative to enter the profession.
Originally from Moldova, Victoria and Vlad Cazacov met at university in 2008 when both were studying to become engineers, and moved to Ireland a few years later. While their qualifications were recognised here, the very different construction standards created an effective barrier to jobs in the field.
Through Springboard+, the government's upskilling initiative for higher education, both enrolled for ACCA with the PAT Group in Dublin in 2019. The couple now have two children and are more than midway to qualification, balancing full-time work and childcare with studying.
'It is opening up a whole world of opportunity,' Victoria says, pointing to the areas of compliance and fintech as of particular interest to both in the future.
'I don't see us leaving this country, but anywhere we go, ACCA will back us up,' Vlad says. 'It gives us the confidence that if we had to make life somewhere else, we could do it.'
'We plan to recruit 1,000 people, so we were looking for innovative ways to attract new talent'
'Our focus up to then had largely been on the Irish universities,' Grant Thornton's head of talent acquisition Caroline Irwin says. 'However, the local market was already becoming more competitive and, as we are planning to recruit over 1,000 people in the next three years, we were looking for innovative ways to attract and recruit new talent. It made sense to explore this opportunity.'
ACCA Western Europe introduced Grant Thornton to Universidad Carlos III Madrid (UC3M), a top-tier university in Spain. Meeting with the students on campus, Irwin says she was 'immediately impressed with their work ethic, academic achievements and fluency in the English language, with their Spanish language capabilities a bonus too. The university's accounting programme is second to none, meaning the students had many exemptions for ACCA exams.'
Path to employment
A number of hires were subsequently made from UC3M in audit, tax and financial services, including Guillermo Sastre Lopez. 'I saw it as a unique opportunity to boost my career in an international environment, with the potential to be life-changing,' he says.
The combination of working and learning was, he adds, 'exactly what I was looking for as a graduate. While it can be very demanding, with long hours of lectures after working hours, it is very doable with the proper planning.'
Irwin says the experience was further enhanced by 'the tremendous support from ACCA throughout. They facilitated introductions with UC3M and were also involved in facilitating the interview and offer stages.'
So positive has the process been that the firm is now broadening its recruitment search to other European universities. 'This approach is a win for everyone,' Irwin says. 'The graduates get the opportunity to work abroad and challenge themselves. Diversity also supports our approach to innovation and creativity, which is what we will build our future success on.'