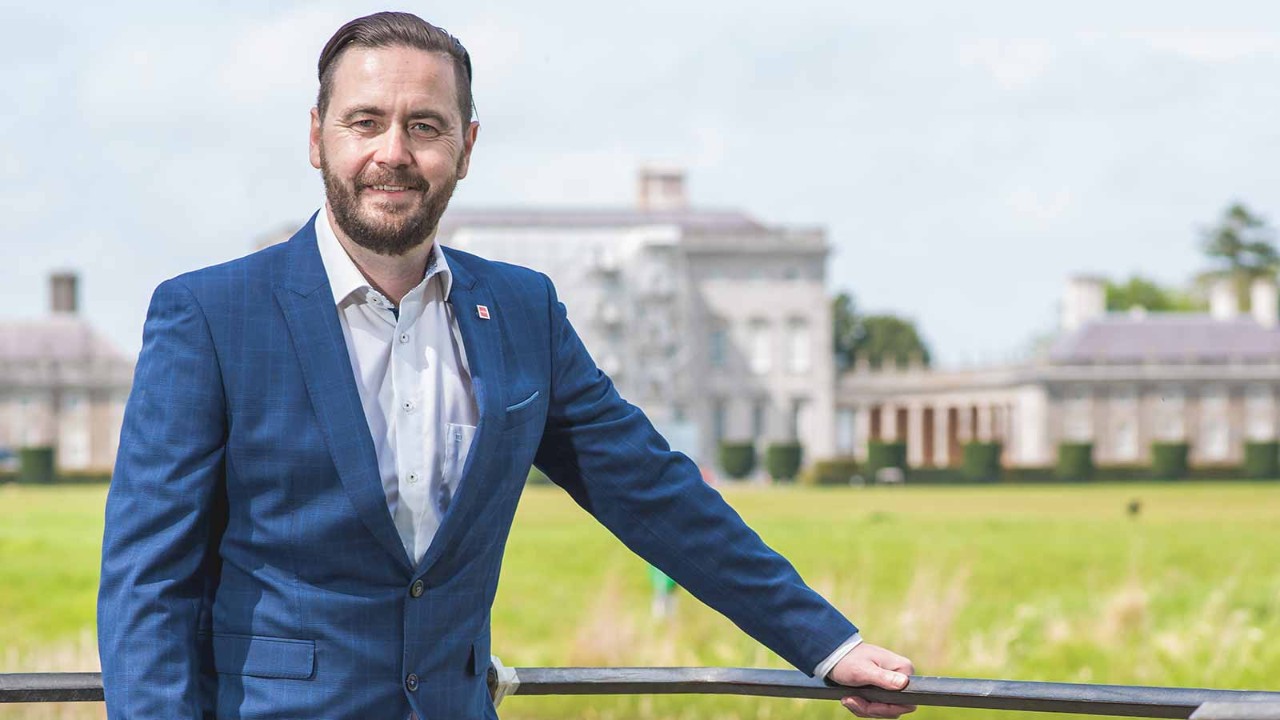 The development of Dublin's docklands has made the area around the River Liffey a place where many talented finance professionals can prove themselves. For one ACCA member, however, it was the river itself that recently offered an opportunity to excel.
Since 1920, the Liffey Swim has been one of the centrepieces of Dublin's sporting calendar, immortalised in the 1923 painting by Jack B Yeats. Last year, the 101st Jones Engineering Dublin City Liffey Swim saw Paul Burke FCCA write his name in its annals, as he claimed third place in the men's skins race.
A keen swimmer thanks to a childhood spent on the banks of the River Nore in his native Co Kilkenny, Burke says swimming only became a competitive pursuit when he 'fell into triathlons in his 20s'. When the needs of a growing family took precedence in his 30s and 'it became harder to justify a three-hour cycle on a Sunday, I had to choose one discipline'.
The 2021 Liffey Swim was Burke's fourth and he says 'the beauty of the race is that it can be anyone's on the day. A knowledge of the river's tide and current is a big help.' His third-place position was also key to his swimming club – NAC Masters – coming first in the team prize.
'That was the icing on the cake for me,' he says. 'I always loved the history of the Liffey Swim and I'm proud to have been part of this achievement.'
'I always loved the history of the Liffey Swim and I'm proud to have been part of this achievement'
About Link Group
7,000
Number of Link Group employees worldwide
2015
Year Link Group listed on the Australian Stock Exchange
2006
Year Link Group established in Ireland, where it now has 85 employees
2005
Year founded in New South Wales, Australia, to provide technology-enabled solutions to fund administration
Dynamic teams

Burke's other winning connection with Dublin Docklands is as head of fund accounting with Link Fund Solutions (Ireland), a division of the Australia headquartered Link Group, a global provider of technology-enabled administration solutions. The Irish division has offices in Grand Canal Square, Dublin, and Maynooth, Co Kildare. Burke's role builds on over 22 years' experience in the sector.
'I began my career as a junior fund accountant and progressed via operational roles, from "doing" to "reviewing", and then to leading teams, which have gotten larger over time,' he says. 'So long as I continue to be challenged and to be part of dynamic teams, this is a journey I'm very happy to be on.'
Reflecting on recent developments in the sector, Burke says: 'We are in a period of mergers and acquisitions where the market is consolidating. We are also seeing increased regulation and oversight from service providers in the fund administration chain.
'While fund assets are volatile, they continue to grow. However, margins remain tight for fund administration companies and this, coupled with the cost of regulation and current pressures in recruitment, means that, internally, many are looking for efficiencies to deliver profits'.
Innovation champion
It's an environment in which fintech has an increasing role to play, and Burke is a strong advocate for engaging with start-ups in the sector, an approach reflected in his position as vice chair of the Irish Funds fintech working group.
'The funds industry has always used fintech in one way or another,' he says. 'In the past, companies often built in-house systems that were slow to adapt as the industry changed. That led to mistakes, and mistakes cost money. Fintech companies frequently emerge as a marriage between an ex-operational person who sees a problem to work on and a tech person who can sandbox it.'
He adds that 'with a start-up, you are dealing with a company that is more agile and appreciates the benefit of having you as one of their first clients. That creates a symbiotic relationship: as things change, you can push for releases, and both sides benefit from making the product better.'
Fintech's vital role for innovation can be impacted by an underlying conservatism among financial institutions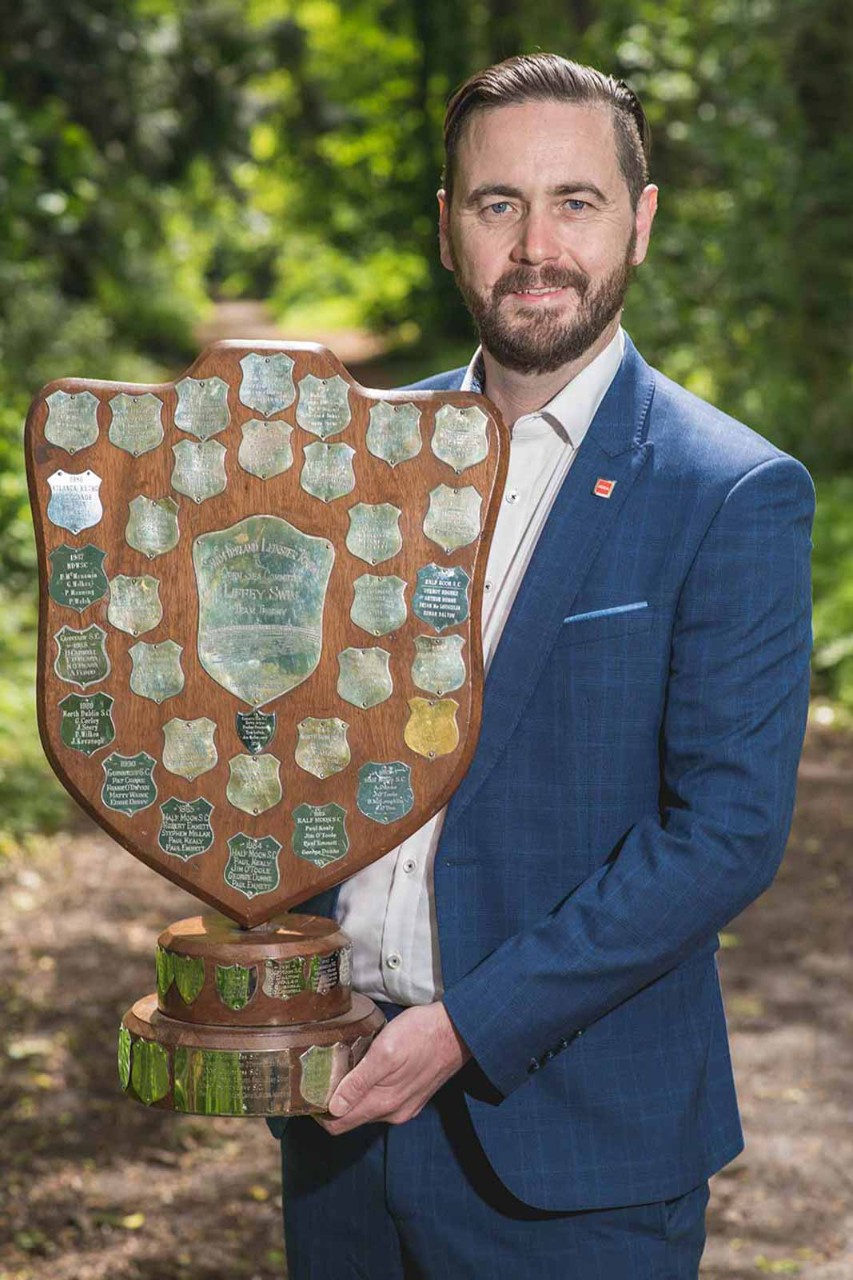 In 2020, Burke co-authored Irish Funds' report, Implementing FinTech: A Guide to Overcoming Barriers, in which he expressed his concern that fintech's vital role for innovation can be impacted by an underlying conservatism among financial institutions (FI). The paper points to a 'contradiction where the underlying solution to the FI's regulatory or process challenges can be met using agile and flexible technology, but the FI's processes are conservative when it comes to adopting these solutions and can be mired in organisational or regulatory-driven safeguards.'
Burke adds that his zeal for fintech is not at the expense of an appreciation for the human dimension, and he sees a strong case for digitisation going hand in hand with an increasing role for emotional intelligence among accountants.
'In funds, for example, client service is key and is one of our USPs. Clients want to work with people who know their funds and their needs. The ability to engage knowledegably is increasingly important as environmental, social and governance factors grow in importance.'
Values and leadership
ACCA entered the frame when Burke became a member in 2003 and, in subsequent years, he says 'I have seen first-hand how the ACCA Qualification can open doors and bring rewards for those long hours of study.'
Membership at an organisational and CPD level is increasingly important to him, and he recently joined ACCA's Business Leaders Forum and completed the inaugural Business Analytics and Big Data course for ACCA professionals at Trinity Business School.
Burke also attaches significant value to being part of an organisation that is an ACCA Approved Employer and to 'giving back' through the practical experience supervisor role. 'It's very rewarding to help my colleagues continue their ACCA journey in tandem with their exams,' he says.
Indeed, whether it's meeting the challenges of the work environment, or accomplishing more personal goals, Burke believes that putting people first is key to leadership. 'People don't want to be supervised or talked down to. That style is dead, thankfully. You have to support and empower.
'I'm told I am a good listener and I've learned that giving people support is key to them delivering. We are in a changed world and the businesses that will survive and thrive in it will be technology enabled, but they will also be people empowered.
More information
Find out more at ACCA's financial services hub
Look out for ACCA's report, Fintech state-of-play – Opportunities for finance professionals, due to be published next month