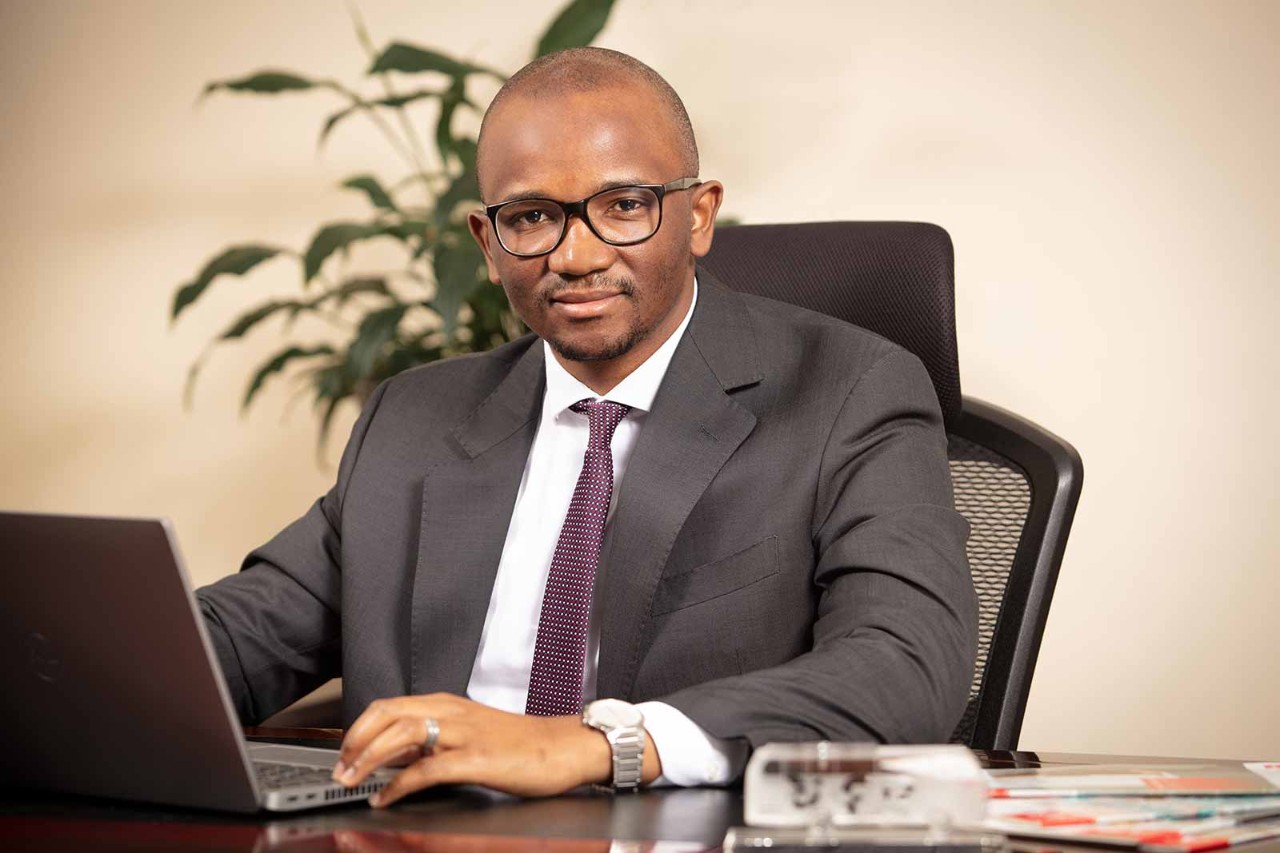 Moses Chavi FCCA is helping Qatar move thousands of football fans around the country for the Fifa World Cup 2022
This November, an estimated 1.5 million soccer fans are expected to descend on Qatar for the Fifa World Cup 2022. During their time in the country, they are likely to take buses and taxis operated by Mowasalat (Karwa), Qatar's government-owned, public transport company. The fact that fans, as well as the football teams, will be able to use these services is partly down to professionals like Moses Chavi FCCA.
'Internal audit thrives when it advises on corporate change'
Top tips for finance leaders
'Love what you do. Accounting can be hectic, monotonous and lonely, but you also have opportunities to stretch your domain to incorporate exciting avenues across the business.'

'Be a continuous learner, and keep up to date with evolving accounting standards, corporate funding, business intelligence, geopolitics and sustainability.'
'Be intentional about giving. Pour your experience, resources and wisdom into the lives of other professionals, young and old, to create a platform of abundance for all.'
'Never underestimate the power of starting. Your brilliant thoughts or ideas don't mean anything until you put your hands to the plough and start working.'
As the company's head of internal audit, Chavi is playing his part to ensure that Mowasalat (Karwa) delivers a smooth transport experience during the upcoming tournament. Qatar expects to accommodate a massive – albeit temporary – increase in its population, which usually numbers some 2.8 million people. To support this, Mowasalat (Karwa) is increasing both its staff and its fleet, as well as enhancing its technological capabilities. In his role, Chavi is focused on 'organisational maturity and growth', as well as on the internal controls and systems needed to underpin this growth.
Public sector opportunity
Chavi's specific areas of interest include liquidity and working capital management, cybersecurity, process automation and expansion of facilities. He's also looking at operational efficiencies – 'as you grow bigger, there's a risk you may end up paying for things you don't need' – and talent management.
It was the prospect of involvement in the World Cup, as well as the opportunity to work for the government, that drew Chavi to the business in 2020. 'I wanted exposure to the public sector,' he says. 'And it was a very good time to join Mowasalat (Karwa) because there would be massive changes to do with the tournament. Internal audit thrives when it advises on corporate change.'
From Malawi to Qatar
Although based in the Middle East for over a decade now, Chavi began his finance career in Malawi, his native country. Originally, he thought about becoming an engineer, but a family member suggested accounting would open up more career options, so he decided to do an accounting degree at what is now the Malawi University of Business and Applied Sciences.
'Looking back, I didn't have a clue about accountancy,' he admits. 'But I've grown to love this field in amazing ways.'
'ACCA is one of the few global certifications that provides you with an all-encompassing exposure to and understanding of business'
Intending to become an in-house accountant or to work in hotel management, he changed his mind after an interview with Deloitte. He started training as an auditor with the Big Four firm and subsequently worked on audits of government bodies, as well as international organisations, property businesses and the Malawi central bank's pension fund.
At first, Chavi was a little thrown to find that he was expected to offer advice to clients. 'It's a bit challenging when you're a young man on a team who has to talk to financial controllers, finance managers and experienced accountants, and audit their work,' he says. 'But this challenge encouraged me to study more, and to make sure I could converse with them on the same level.'
Worth the sweat
Chavi qualified with ACCA in 2010, a couple of years after joining Deloitte Malawi. 'ACCA is one of the few global certifications that provides you with an all-encompassing exposure to and understanding of business,' he says. 'Although it felt tough to go through the lessons and exams, the sweat was all worth it. ACCA has helped me to navigate the business world at ease. I know how to trace numbers back to business operations and performance.'
The same year also brought a major move that was to transform his career in more ways than one. He seized an opportunity to work for Deloitte Middle East in Yemen, a country he describes as 'welcoming' and 'an easy place to fit in'.
It was not only a different location, but also a different type of work – Chavi was placed in a cost recovery audit team working for the Ministry of Oils and Minerals. As the Yemeni government had profit-sharing agreements with the oil and gas operators in the country, it needed to audit their operations to ensure revenue and costs were being correctly reported.
It was in this role that Chavi honed his internal audit skills. He learned how to interview people, write detailed reports and analyse data. 'I only got to realise much later that this was basically my training ground for running corporate investigations,' he says.
'As an internal audit leader, my role is critical in shaping corporate and human behaviour'
CV
2020
Corporate internal audit manager, Mowasalat (Karwa), Qatar
2018
Director, ProValue Risk Advisory, Malawi
2016
Audit manager, then senior audit manager (head of internal audit), Ali Bin Ali Holding, Qatar
2013
Senior audit associate, then assistant internal audit manager, KPMG, Bahrain and Qatar
2010
Senior audit associate, then audit supervisor, Deloitte, Yemen, Oman and South Sudan
2008
Audit associate, then audit senior, Deloitte Malawi
In-house move
While with Deloitte Middle East, Chavi worked in Oman, Saudi Arabia and South Sudan, as well as in Yemen. He then spent three years working on internal audit projects for KMPG in Bahrain and Qatar, but by 2016 was ready for an in-house role. He joined Qatar-based conglomerate Ali Bin Ali Holding as audit manager.
'When I came in-house, I had enough time to understand the intricacies of the business,' he says. 'Instead of just raising issues because I thought they were issues, I would raise them knowing the operations or how those operations translated into the numbers I saw on the financial statements.'
Today, Chavi is a partner at Malawi-based risk consultancy ProValue while working full time for Mowasalat (Karwa). He contributes to ProValue in an advisory capacity, provides online training and coaching, and hosts a couple of podcasts (one of these, Suits & Sandals, explores leadership and management in Africa, while a second focuses on audit, risk and governance).
Advocacy champion
Another priority for Chavi is developing a reputation as a corporate governance and culture advocate. 'As an internal audit leader, my role is critical in shaping corporate and human behaviour,' he says.
'I don't see audit reports just as a bunch of files containing internal control inadequacies. The written text has the power to transform organisations and business leaders.'
Chavi is a prolific author of magazine articles and is currently working on two books. He sees academia and entrepreneurship potentially featuring in his future, and hopes to return to live in Malawi one day.
For now, though, he's 'fulfilled to be part of the Mowasalat (Karwa) team that will go down in history as the generation that worked so hard to help the state deliver an amazing World Cup tournament through superior transportation services'.  
Mowasalat (Karwa) in numbers
2004
Year Mowasalat (Karwa) was founded
700+
Public taxis
800+
Public buses serving around 80 routes
2,600+
School buses
2,700+
Tournament buses
14,000+
Employees during Fifa World Cup 2022 (up from 8,000)