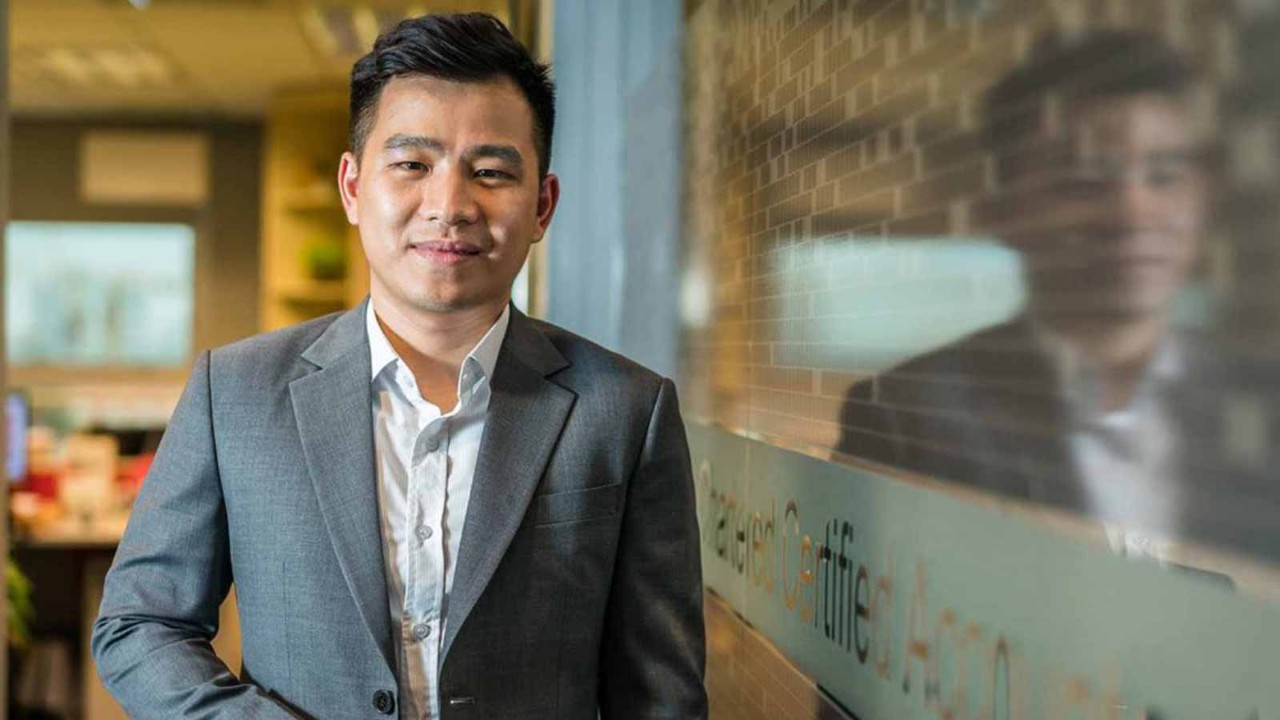 Photography by Quinn Ryan Mattingly
Buoyed by the remarkable economic growth enjoyed by Vietnam over the past 20 years, opportunities in the country's accounting sector come thick and fast, allowing ambitious and talented professionals to go far. Cang Nguyen is one of them.
Despite growing up in a relatively poor, rural part of the country, he is now deputy chief finance and accounting officer at NovaGroup, a leading domestic conglomerate that is diversifying into a broad range of industries.
'The experience I gained at a Big Four firm was the foundation for me to go further in my career'
CV
2022
CFO at Nova Tech Group, a member of NovaGroup
2021
Deputy chief finance accounting officer, NovaGroup
2020
CFO, Giga1, a member of Yeah1
2018
CFO, Yeah1
2011
Assurance manager, PwC Vietnam
Best known for Novaland, the real estate subsidiary whose Rubik's Cube-like logo decorates apartment complexes across Ho Chi Minh City, NovaGroup is currently expanding into education, healthcare, food and beverage, resorts, manufacturing, and logistics. It is developing huge mixed-use projects on Vietnam's southern coast that will include residential homes, hotels, golf courses and other tourist attractions.
At NovaGroup, he has been involved in the core work on financial planning, capital management and accounting, as well as peripheral tasks such as digitally transforming finance processes and systems, and restructuring the group's legal standing. In February 2022, Cang was also named CFO at Nova Tech Group, a subsidiary in one of the new business sectors into which the parent company is expanding.
In Vietnam, it turns out that working in a fast-moving company clearly comes with challenges but also opportunities for growth. 'We have to learn to adapt to new knowledge in new industries and turn strategic planning into action without delay,' Cang explains. There is scope to develop skills too as the Vietnamese economy moves up the value chain.
Career of choice
Cang says his decision to go into finance and accounting was dictated by logic. 'I knew that going to university in Ho Chi Minh City would be a financial burden for my family and myself, so I chose this field since it is always in demand and there would be great potential when I graduated.'
Cang's career success shows his logic to have been impeccable, but getting into his university of choice in the city – Vietnam National University – was a substantial hurdle.
'It's not easy to secure a place at top universities, and there were only 250 spaces in finance-accounting, and around 7,000 people applied,' Cang recalls. 'I was competing against 28 others to secure one university entrance slot.'
After undergoing a challenging entrance exam, though, he was accepted on his first attempt, and landed a job at PwC immediately after graduating in 2011. His seven-year stint at the Big Four firm proved a formative experience.
'As a PwC consultant, I worked with businesses in multiple sectors across the globe, including retail, education, healthcare, real estate, logistics and financial services,' he says. 'I was in charge of full audit engagement – from planning to execution and completion. The experience I gained at a Big Four firm was the foundation for me to go further in my career.'
'I wanted to be on the team that makes the story'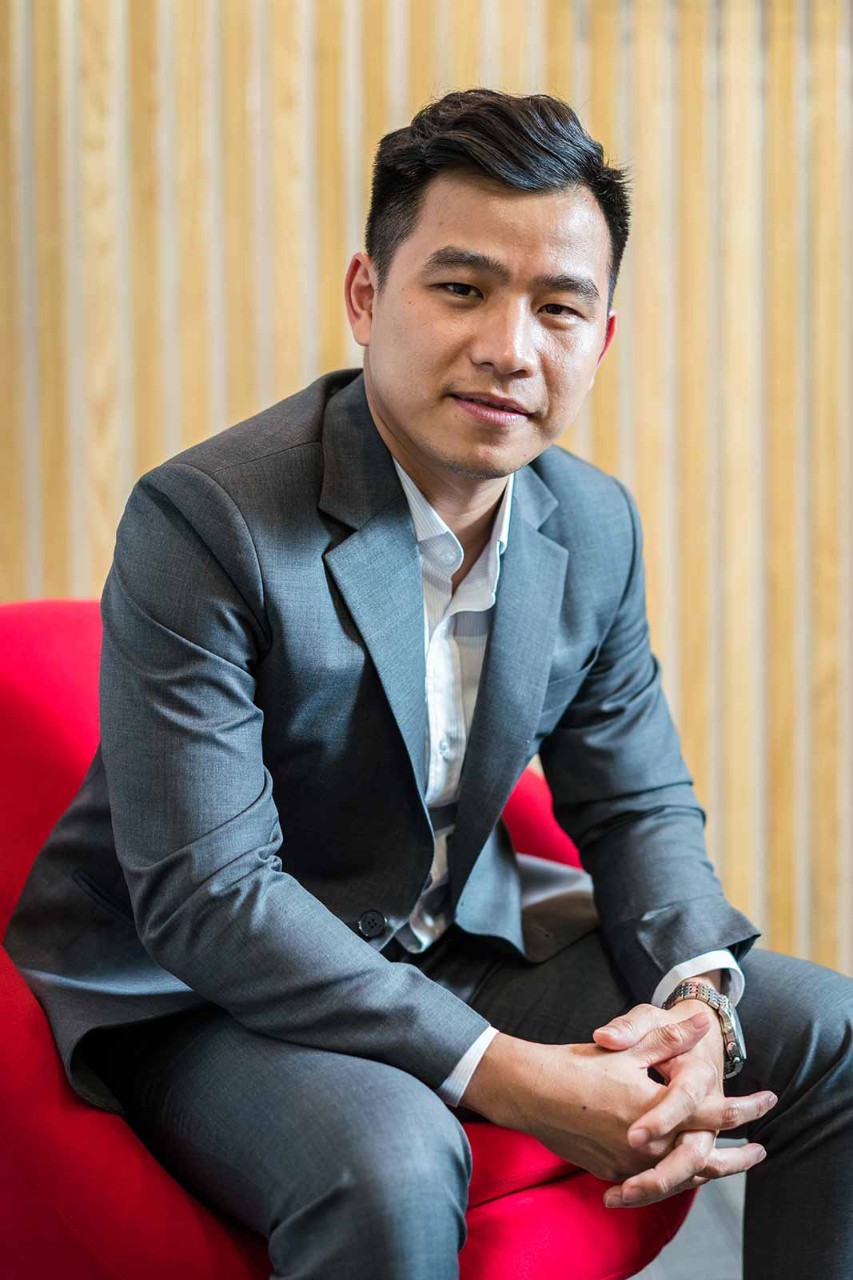 Photography by Quinn Ryan Mattingly
Preparing to list
Cang then spent three years as CFO at Yeah1Group, a major Vietnamese media corporation. Here he played a key role in the company's listing on the Ho Chi Minh City Stock Exchange.
'At Yeah1, I was involved in everything from setting up the accounting/financial department, building procedures, policies and systems to ensure all information is recorded in an adequate and timely manner,' he explains.
He also led the way on restructuring the group to optimise revenue and costs. As well as overseeing M&A deals in Vietnam, Singapore, Thailand, Japan, France and the US, he headed fundraising deals for investors in Vietnam and Singapore to maintain cashflow.
Cang puts his career path down to his decision to become an ACCA member, which he considers one of the biggest achievements of his life. 'I have had opportunities to learn new knowledge, connect with new colleagues around the world, and share views on our finance/accounting careers,' he says.
Adding context
His myriad roles have proven highly fulfilling personally for Cang. 'At PwC, I enjoyed understanding, managing and creating a complete picture of a particular business,' he says. 'However, it always bothered me how, as a consultant, I was just a commentator, a critic. Deep down, I wanted to be on the team that makes the story, to get behind the scenes and to have a say in how it all turns out.'
And that is exactly what he does now at NovaGroup. 'If NovaGroup and my colleagues were to write a novel on creating value and transforming huge parts of Vietnam, I – and by extension our financial and accounting team – would provide the backbone, the novel's core storyline,' he says.
Numbers, he continues, don't mean much without someone there to organise them and give them context so as 'to convince, inspire and guide the business into making the best decisions for customers, teams and the group itself'.