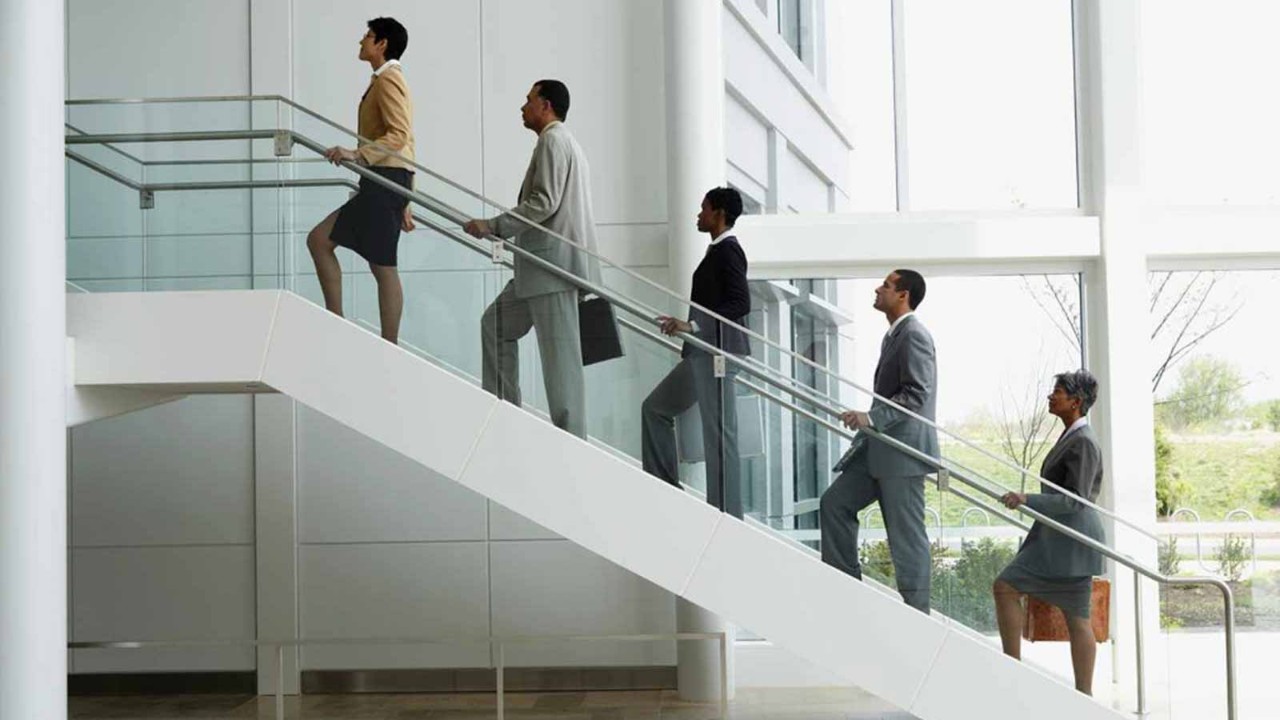 The numbers don't lie. At the end of February 2022 – nearly 28 years since South Africa became a democracy – the country was officially home to 7,648 black African professional chartered accountants and 32,681 white.
This state of affairs, says Linda Maqoma, the newly elected president of the Association for the Advancement of Black Accountants of Southern Africa (ABASA), is one of the key reasons the organisation exists and starkly illustrates the mountain that black accountants still have to climb.
The lack of aspiring black accountants in the profession – in a country whose population is more than 75% black African and less than 10% white – is what the organisation is working to remedy. 'I don't feel like we're moving the needle at the rate we're supposed to be,' Maqoma says.
Unequal opportunity
Access to quality education is, Maqoma believes, one of the key contributors to the problem, with most black African candidates coming from historically disadvantaged schools and universities.
'If we don't deal with our country's education crisis, it will continue to bleed into professions like accounting,' she says. 'Once candidates hit their post-university phase and enter the Big Four accounting firms, they have to compete with candidates from the more affluent universities.
'I don't feel like we're moving the needle at the rate we're supposed to be'
'Some of ABASA's work involves exploring how we attract passionate black academics to go and teach our black students. There is value in being taught by someone who looks like you and understands your background and its unique challenges. That doesn't take away from white academics, but we must appreciate the fact that sometimes there are communication and language barriers.'

Strategic pillars
Maqoma's ABASA presidency legacy project involves going out to schools in rural provinces to promote the accounting profession, and encouraging the choice of accounting and pure mathematics as subjects at university level by establishing fellowships, bursaries, bootcamps and masterclasses for students. Thereafter, they will be paired with mentors and their progress monitored.
'We are not necessarily looking at the top achievers, who are already catered to by other programmes; we are also looking at the most improved students and potential leaders of the future,' she says.
'There is value in being taught by someone who looks like you and understands your background'
Improving the quality of education is part and parcel of ABASA's strategy. Its other strategic pillars are transformation and socio-economic participation. Transformation involves equipping and empowering black managers 'for effective leadership and influence within the profession and wider corporate South Africa'. Socio-economic participation means calling for black economic empowerment legislation and equipping black accountants with advice on personal financial management and wealth creation.

Change advocates
Maqoma is the latest in a line of illustrious ABASA presidents. Former office holders include Tsakani Maluleke, the current auditor general of South Africa.
Inspired by the formation of other African professional bodies such as the Black Management Forum and the Black Lawyers Association, ABASA was founded in 1985 at the height of apartheid, to advocate for the interests of black professionals. It currently has more than 6,500 members.
'Let's find creative and inclusive solutions to what is happening in our profession'
Maqoma recounts how ABASA's first president, Jeff van Rooyen, earned promotion at a white-owned firm where he was a professional accountant but was told it would be 'easier' if he moved away from his Johannesburg home to one of the then 'black homelands' as 'the partners in Johannesburg were not ready' for a black man to be promoted. Instead, van Rooyen resigned, started his own practice and become one of ABASA's founding members.
Maqoma identifies closely with van Rooyen's journey, having left a firm when she realised it was not the right place for her, and begun her own company, the Nomatshawe Group, which has afforded her the opportunity to serve the mandate of ABASA.
She joined the association as a student at the University of Fort Hare, a historically disadvantaged institution. Starting out as treasurer of ABASA's student chapter, after graduation she rose through its ranks, and was elected president in December 2021. She describes her leadership of ABASA – an unpaid position – as a 'labour of love; if you don't have the passion for the realisation of the mandate and the advancement of the members, and are not doing it for the right reasons, the organisation will not move forward'.
Entrenched system
ABASA is, Maqoma says, 'still fighting against an entrenched system in our historically white, elite profession'. She worries about the aspiring black accountants who never make it, hindered by gatekeeping in the profession, pressures to support their families, and the high costs of preparing for accounting board exams.
However, a positive step forward is the current initiative to establish a partnership between ABASA and ACCA (see panel).
'We need to find creative and inclusive solutions to what is happening in our profession says Maqoma. 'That is what my leadership is looking to cement.'
ABASA–ACCA partnership
With ACCA founded to open up access to professional accountancy and committed to improving social mobility, the two organisations are well aligned.
ACCA is already represented on ABASA's National Council, and earlier this year Maqoma facilitated a panel discussion on the theme of breaking the bias in accountancy and finance organised by ACCA.
Maqoma says ACCA provides a window into the rest of Africa for ABASA, which 'needs to adopt a more pan-African approach'.
ABASA is also working with South Africa's Independent Regulatory Board for Auditors (IRBA) to support black professionals on their career journeys. Maqoma says ABASA is excited that ACCA is close to getting accreditation for the registered auditor designation in South Africa.