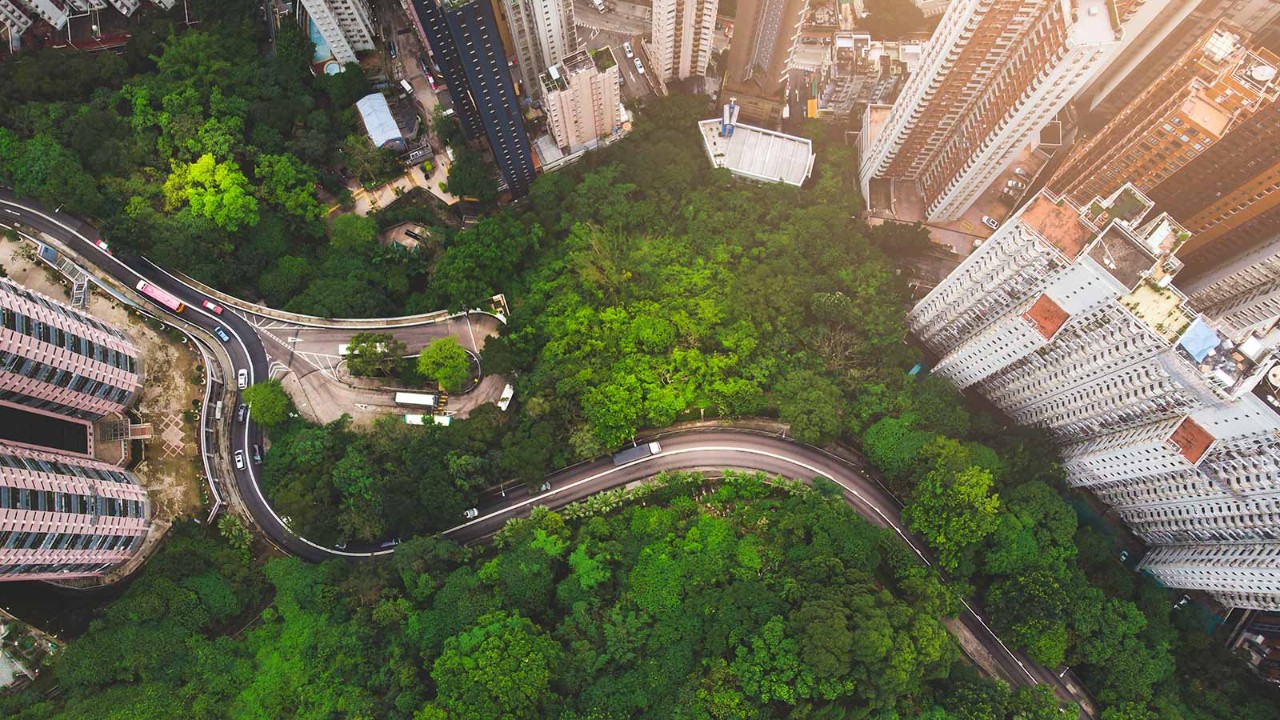 Increased awareness of environmental, social and governance (ESG) issues has put pressure on businesses and organisations to establish standardised ESG rules that are in line with global standards.
It is up to companies to implement ESG initiatives, compliance and reporting systems that contribute to Hong Kong's sustainable development, but this is not likely to happen all at once, said Dennis Wu, chief executive officer and executive director of Allied Sustainability and Environmental Consultants Group. Wu was speaking on ESG and sustainability at a session during the recent ACCA Hong Kong annual conference.
'The first pillar is a clear definition of green sustainable activities to avoid greenwashing'
A challenge in Hong Kong is that rules and regulations on ESG compliance and reporting are not yet standardised. Future regulations should also take into account that disclosures are about past performance, but future standards should be about the future and aim to minimise any uncertainties.
'Currently, some ESG requirements are rules-based international benchmarks or industry requirements,' said Wu. 'For example, when we want to do scenario analysis and stress testing, we still need to consider limited resources as Hong Kong is relatively behind in ESG.'
Given the variety of rules that exist, Wu adds that companies need to follow existing regulations first and then consider the needs of stakeholders. And companies should also see how their peers handle their own ESG reporting.
A green centre
Ma Jun, chairman and president of the Hong Kong Green Finance Association, agrees that the convergence of standards is important for companies and, more broadly, for Hong Kong to become a centre for green finance.
With this in mind, he said, it is important to consider four key pillars.
'To build up a complete green finance system, the first pillar is a clear definition of green sustainable activities to avoid greenwashing,' Ma said.
Two years ago, China and the European Union reached an agreement to create the Common Ground Taxonomy (CGT), an important foundation for Hong Kong to develop its own definition of what was 'green' to avoid problems.
'Risk capital is needed to invest in green technologies, rather than traditional loans'
Another pillar is disclosures, the requirements for which often differ from one country to another.
'In China, the disclosure requirements are not very detailed yet, which are still at the principles level,' he said, noting that the standards set out by the International Sustainability Standards Board (ISSB) are the ones to refer to when formulating reporting requirements.
A third pillar is the availability of a suite of financial products, such as green bonds, green funds and green exchange-traded funds (ETF), green insurance products and products related to carbon markets.
The fourth pillar is incentives that can help green finance grow, said Ma.
'These green projects are not profitable yet, but they have great social benefits and, therefore, there should be more encouragement.'
For now, however, there are few incentives to develop green products.
Upscaling ESG
Another consideration is that the development of ESG requires a lot of support, both financial and technological. Ma's association is actively promoting Hong Kong's carbon market and working to build an ecosystem around the market.
The association is also helping boost green technology in Hong Kong. 'Risk capital is needed to invest in green technologies, rather than traditional loans,' said Ma.
Wu said his company also offers advice to green technology companies on their commercialisation.
At the same time, all these developments around ESG require a lot of financial support. More green and sustainable financial products could help in this regard, said Carrie Ng ACCA, head of sustainable finance, commercial banking, Hong Kong, HSBC.
There are two broad types of lending in sustainable finance. One type is the use of proceeds loans, of which the proceeds are dedicated specifically to eligible green projects or social projects. The use of the proceeds needs to be transparent and trackable.
Another type is sustainability-linked loans (SLL), which are more flexible on how the loan proceeds can be used. The lending institutions can tailor related ESG key performance indicators (KPIs) for the loans and offer margin adjustment based on the borrower's performance against these pre-determined targets. Ng's bank also offers loans to early stage climate technology companies.
'One of our clients in manufacturing has a KPI related to creating employment for the differently abled'
Interest in S and G

Although the E in ESG – environment – is discussed more often than social or governance, Ng believes all three are equally important.
'Companies have different focuses for ESG. For example, a manufacturing company might find Scope One and Two emissions more relevant and material, but for a financial institution that would be Scope Three,' said Ng.
Similarly, in regard to social, a manufacturing company may pay particular attention to employees' health and safety,  and a financial institution may put extra emphasis on data security. At the same time, different companies might align on governance and aim to build greater diversity among board members.
The growing interest in social and governance is also reflected in the KPIs of SLLs, said Ng. For example, over the past two years, there have been increased KPIs related to social and governance in SLLs.
'One of our clients in manufacturing has a KPI related to creating employment for the differently abled,' Ng said.
And, in broad strokes, the market appears to be more willing to recognise the importance of ESG.
'I also [know of] a company in the US that values "S" a lot and won investors' favour with a lower discount rate,' said Clarence T'ao, the moderator of the panel discussion and co-founder at GoImpact Capital Partners, a platform that promotes sustainable finance.
'But effort just from private institutions or government is not enough to promote green finance – both parties need to work together to promote this.'