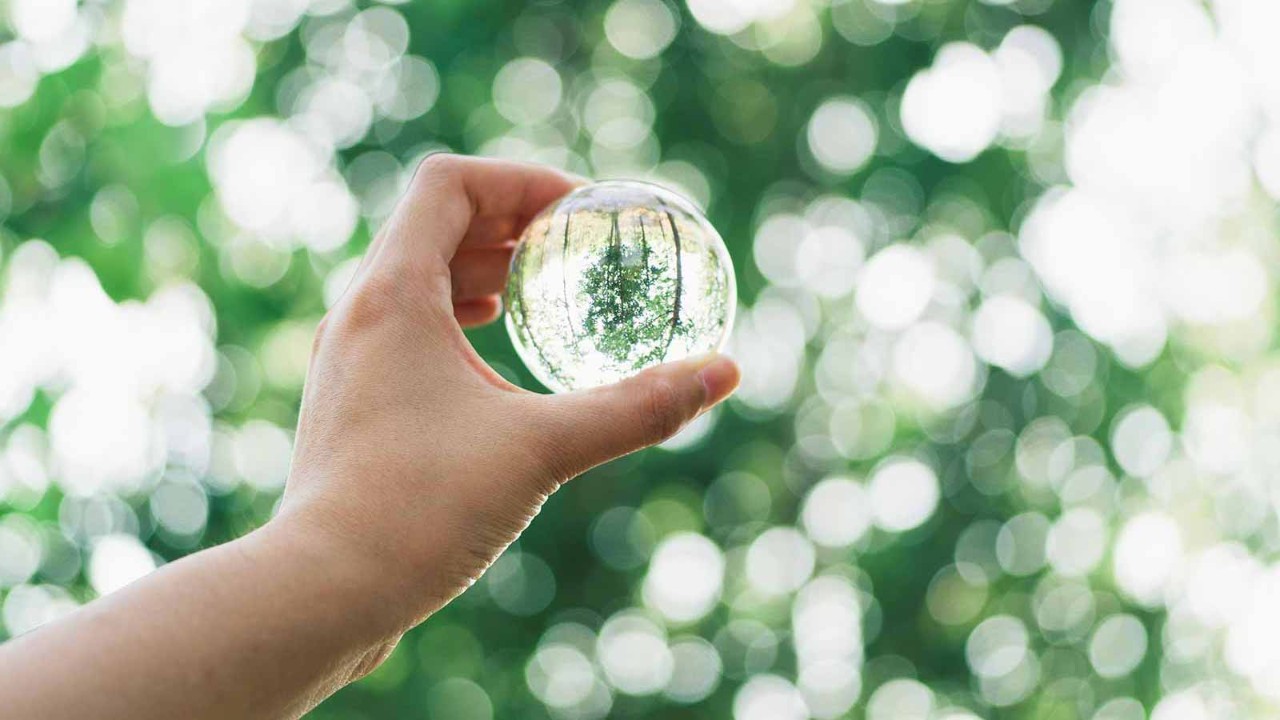 While many are stuck in the mentality of a zero-sum game for business where someone must lose for another to win, Stewardship Asia Centre (SAC) is leading the change that there is plenty for everyone when it comes to organisational wins, especially when equipped with a broader vision.
'If Covid-19 has taught us one lesson, it is that no one is safe until everyone is safe,' says Rajeev Peshawaria, CEO of SAC. 'We stand to gain more when we help others succeed.'
SAC is a non-profit centre established by Temasek eight years ago to help organisations and business leaders create a collective better future, through formulating stewardship centred on social and environmental needs.
It's not that people didn't have a purpose before. We all had a purpose – just not a very good one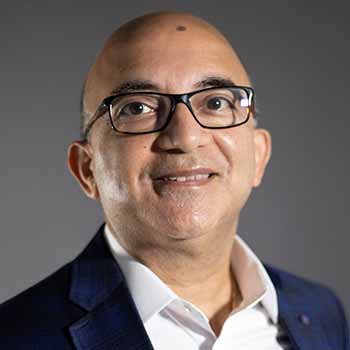 Rajeev Peshawaria
The organisation is rooted in the concept of interdependence and assisting business leaders to create a relevant business model that collects triple wins – for stakeholders, shareholders, as well as current and future customers.
'We want to help businesses understand that for lasting success, they will need to take ownership in steering their organisations towards a sustainable future that encompasses environmental, social and governance (ESG) in their framework,' Peshawaria explains.
As CEO, his mission is to convince business owners to become steward leaders and embrace the idea of stewarding leadership.
Parallel to SAC's purpose, his journey in redefining leadership has brought him to see that true leadership is a burning desire to create a better future.
'At the heart of leadership is a genuine desire and persistence to create a collective better future for shareholders, society stakeholders, future generations and our environment,' he says.
Peshawaria highlights that governance may provide a good baseline for orderly behaviour, but we need to go beyond the highest standards of good behaviour to address urgent problems that affect everyone today, like climate change and income equality.
He cites recent examples of greenwashing caused by deceptive ESG marketing practices and tick-the-box compliance.
'Pure compliance with rules and the law doesn't make you a responsible business entity,' he says. 'Strong leaders believe in the idea of interdependence and proactively address the challenges of our earth and humanity.'
The purpose of business
Helming a 'purpose-driven' business may be an on-trend keyword, but it points to the power of consumer demand today.
'It's not that people didn't have a purpose before. We all had a purpose – just not a very good one,' Peshawaria notes.
Having an environmentally considerate product or service offering is now de rigeur for all companies, pivoting their focus from the bottom line to the comprehensive social contribution of the business.
Peshawaria shares that the connected world and the pandemic have shown business leaders megatrends of which to be mindful.
Overpopulation is causing a strain on the earth's resources, hyperconnectedness has heightened consumer behaviour transparency, and income inequality is creating social unrest.
Another megatrend is that traditional hierarchical systems of the organisational structure are evolving from a top-down into a circular ecosystem, where there are fewer full-time employees and more gig workers.
'According to the World Economic Forum, there is US$10.1 trillion worth per year of new business opportunities addressing the challenges of climate change and income inequality,' Peshawaria says.
Four values
Leaders of tomorrow who will succeed are going to be believers in four specific values of stewardship:
The value of interdependence.
A long-term view of how to navigate the megatrends that is beneficial to the community beyond shareholders.
A mentality of taking ownership to innovate business models and generate profit by addressing challenges of climate change and income inequality.
Creative resilience to withstand the innate challenges of running a community- and earth-conscious business.
There is this myth that shareholders suffer if a lot of stakeholders are being taken care of
'Based on these four values, the leader of today will give him- or herself a stewardship purpose to create a better future for shareholders, stakeholders and society at large.
These leaders will have a compass of their values and purpose, making sure that all decisions pass through the lens of these values for communal benefit, even in times of crises.'
Debunking myths
For a long time, the basis of capitalism has been about looking after the interest of shareholders. However, in an increasingly transparent world due to digitisation, business leaders can no longer just focus on the shareholder and ignore the stakeholder.
Peshawaria believes that companies can succeed by looking after the interest of both.
'Stewardship is all about stakeholder capitalism – and the interesting thing is that there is this myth that shareholders suffer if a lot of stakeholders are being taken care of,' Peshawaria says.
Peshawaria recommends that company boards think deeply about how they spend their time because rules do not prevent irresponsible behaviour.
Where compliance and financial discipline are a given today, culture is the only thing that cannot be replicated or measured, yet remains the main competitive advantage. 'ESG excellence happens only through genuine leadership intent. If an organisation wants to really do well by doing good, steward leadership must be practised both in the boardroom as well as the management suite,' says Peshawaria.
He adds: 'Strategies and products can be copied, but you cannot recreate another Patagonia without its founding owner because it was his blood, sweat and tears that created the culture. That is the one thing that's the biggest source of competition, but that is what boards and management pay the least attention to.'
Energising stewardship
Old posters on the wall proclaiming company values are now archaic items when faced with the real task at hand – that of enabling company employees and building a robust trust culture where top-down control is eased, allowing employees room to act and live out the values of the business.
To support business stakeholders in purposeful stewardship, SAC has introduced executive education, research, engagement and advisory services.
This year will see SAC announcing an inaugural annual listing of the Steward Leadership 25 (SL25), or 25 best narratives of corporate initiatives that have shown steward leadership excellence within the Asia Pacific region.
The list will be unveiled at the Steward Leadership Summit on November 30 in Singapore.
SL25 is jointly curated by SAC, the INSEAD Hoffmann Global Institute for Business and Society, WTW and The Straits Times.
Anybody in the world can consume and contribute to stewardship knowledge
What effective stewardship looks like
Understanding interdependence in a world of interconnected systems.

Having a strategy for enduring value creation.
Taking ownership of business values.
Building creative resilience by developing solutions to overcome challenges in today's volatile environment.
Everyone has a responsibility to be a steward leader.
Steward leadership is beneficial for business because capitalism can work for both planet and people.
SAC also offers a suite of customised and open-enrolment executive education programmes in partnerships with corporates and universities.
Additionally, it is the secretariat for the Singapore Stewardship Principles for Responsible Investors (SSP) Steering Committee, in which ACCA Singapore is a key member. The committee is supported by the Monetary Authority of Singapore and the Singapore Exchange. The SSP is an industry-led effort and ACCA Singapore, together with the nine other members, helped to shape the principles and encourage their application.
Next year, SAC will be launching a pivotal project, where multimedia content and self-learning modules will be made available in the world's largest crowd-sourced content and community digital hub for stewardship.
'Anybody in the world can consume and contribute to stewardship knowledge,' Peshawaria says. 'It will be free of charge and easily accessed.'