I had a strong interest in the world of business and finance from school age. I also wanted to get into a respected and challenging profession, which requires constant learning and skill development.
Chivas Brothers is a leading premium Scotch whisky business and part of the Pernod Ricard group. We had an outstanding 2022, with record net sales at €10.7bn (£9.36bn) and operating profit of €3bn (£2.63bn), while also gaining market share across the globe.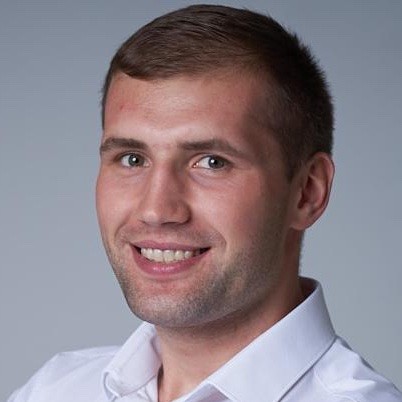 As an employee it's great to see the product on a shelf in store, consume it and associate your work with it
Industry taster
There are 44 bottles of Scotch exported every second to markets all over the world.
Some of the latest innovations in the sector are low-alcohol whisky spirits.
The whisky industry is dipping its toes within the cryptocurrency and blockchain space by selling very rare bottles of aged whisky in the form of non-fungible tokens (NFTs).
Working within the Scotch industry means you're working for a company that offers a tangible product highly regarded by its consumers. As an employee it's great to see the product on a shelf in store, consume it and associate the output of your work with it.

I started working at Chivas as a finance graduate in 2018. The company helped me with funding my ACCA exams, and I beaome a member in July 2021. Once I attained membership, I was offered the permanent role of financial analyst within the corporate accounting team.
The main focus of my role is the internal reporting of financial information for a number of legal entities within our UK group. I am also involved in the preparation of statutory accounts for a number of UK group companies. And I take part in various corporate transactions and M&A activity project work, such as the recent acquisition of a leading online spirits retailer.
I would like to develop my financial reporting skills within my current role while learning and taking on extra responsibilities from more senior colleagues within my team. Looking further ahead, I would like to move into more commercial and strategic roles within the finance function. Pernod Ricard encourages relocation abroad for roles within the group, so I may even consider this; however, I do not think my cat Theodore would be impressed, as he seems to be in control of our neighbourhood!
If I hadn't become an accountant, I would love to have been a professional driver. I love driving my car, especially through the beautiful Scottish Highlands. I enjoy spending time outdoors on activities such as hill-walking, cycling and kayaking, and taking in the views. I also enjoy wild camping with my wife or group of friends, and sitting by the fire while sharing a dram of Scotch.
This summer, together with group of colleagues at Chivas, I cycled 200 miles over three days. We went from Strathisla Distillery in Keith, Speyside, to our bottling site in Dumbarton. We climbed more than 10,000 feet of elevation across some of the UK's most difficult terrain. The purpose of the challenge was to raise funds for the Scottish Association for Mental Health. As a team, we have raised over £12,000. My legs and backside were pretty sore throughout the cycle, but the great cause and the views were extremely energising.