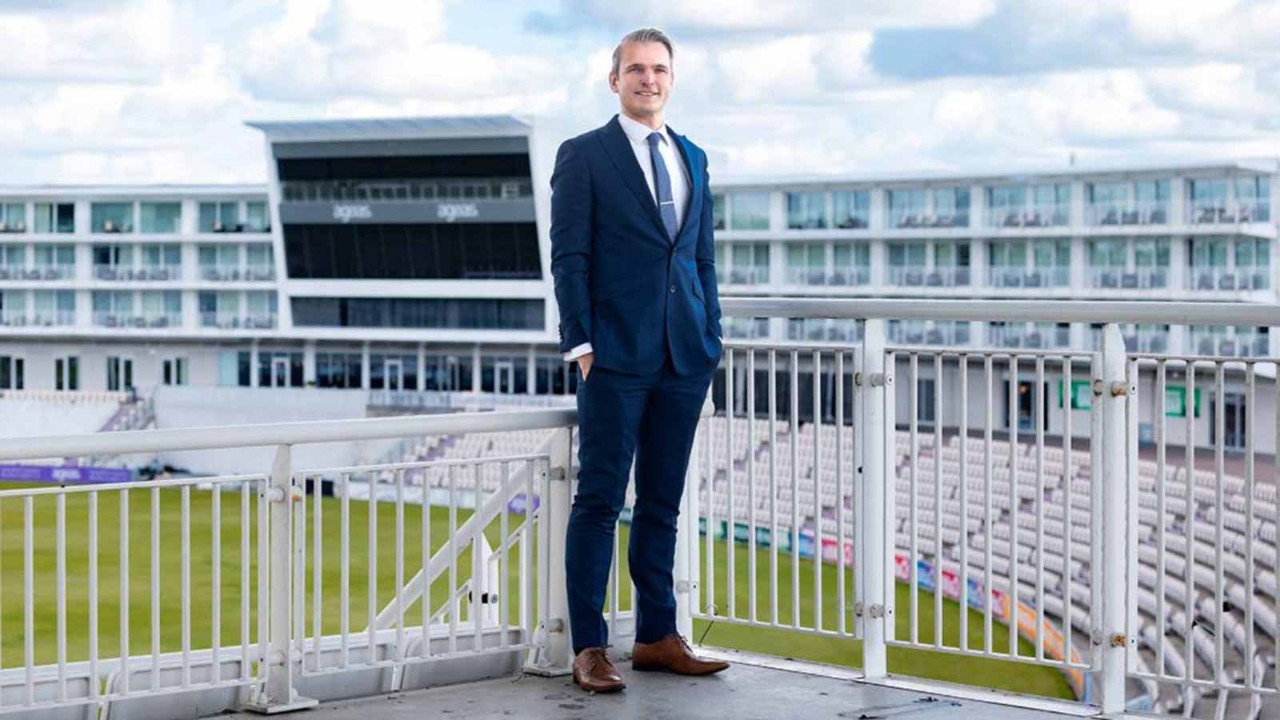 It has been a good first season for Steven Exley FCCA, group finance director of The Ageas Bowl. Since joining the home of Hampshire Cricket at the beginning of the year, he has seen the Southern Vipers win the women's T20 Charlotte Edwards Cup, followed by the Hampshire Hawks triumphing in the men's equivalent, the Vitality Blast competition.
To call The Ageas Bowl just a cricket ground would be to undersell the venue
The men's team also narrowly missed out on clinching their first county championship title since 1973 after they lost to Kent in the penultimate match of the season, while the Vipers came up two runs short in the final of the Rachael Heyhoe Flint Trophy.
All in all, a good start. But to call The Ageas Bowl just a cricket ground would be to undersell the venue. As well as being an international cricket ground, the 200-acre site is home to a 171-room Hilton Hotel, 18-hole golf course, a spa and wellbeing centre, and BEEFY'S restaurant, named after English cricket legend Lord Ian Botham. It also serves as a wedding venue and conference centre, and hosts arena-scale concerts.
Spanning the sectors
To be FD of a group that spans sport, leisure, hospitality, music, retail and property management sounds like a real challenge, but Exley has been able to draw on his previous experience in all these areas to rise to these challenges.
Spells at Manchester City FC and Millwall FC exposed him to the many challenges and opportunities in sport finance, while music venue experience came with working at The Bridgewater Hall, a classical music venue in Manchester.
His retail knowledge was acquired at Asda and Selfridges. In fact, his time at Selfridges also introduced him to the hotel world, as he worked there on a project to redevelop the department store's old hotel site behind its flagship Oxford Street location in London.
'I was enticed to work in Southampton after meeting with our owner Rod Bransgrove and CEO David Mann, and hearing about the plans that the business has to grow sustainably. With my financial experience I knew that I could bring value,' Exley says.
Off the playing field, Exley points to a number of wins within his own team of eight finance professionals. He has restructured the team to align more closely with the group, working with the various heads of department who have been open to changes in the internal control environment, procurement and internal reporting that have, he says, helped deliver more than £2m in savings already.
He is keen to help develop the skills of his team members. 'One of our trainee accounts assistants has been keen to develop her responsibility and is solely responsible for the accounting of the Southern Vipers, our women's cricket team,' he says.
In numbers
2001
The year Hampshire Cricket moved to The Ageas Bowl
200,000
Number of fans through the turnstiles during the summer of 2022
20,000
Venue capacity for international cricket matches
30,000
Venue capacity for concerts
£18.6m
Turnover (2021)
£1.4m
Operating profit (2021)
272
Total number of staff
'At Man City, in one summer we signed over a quarter of a billion pounds' worth of players'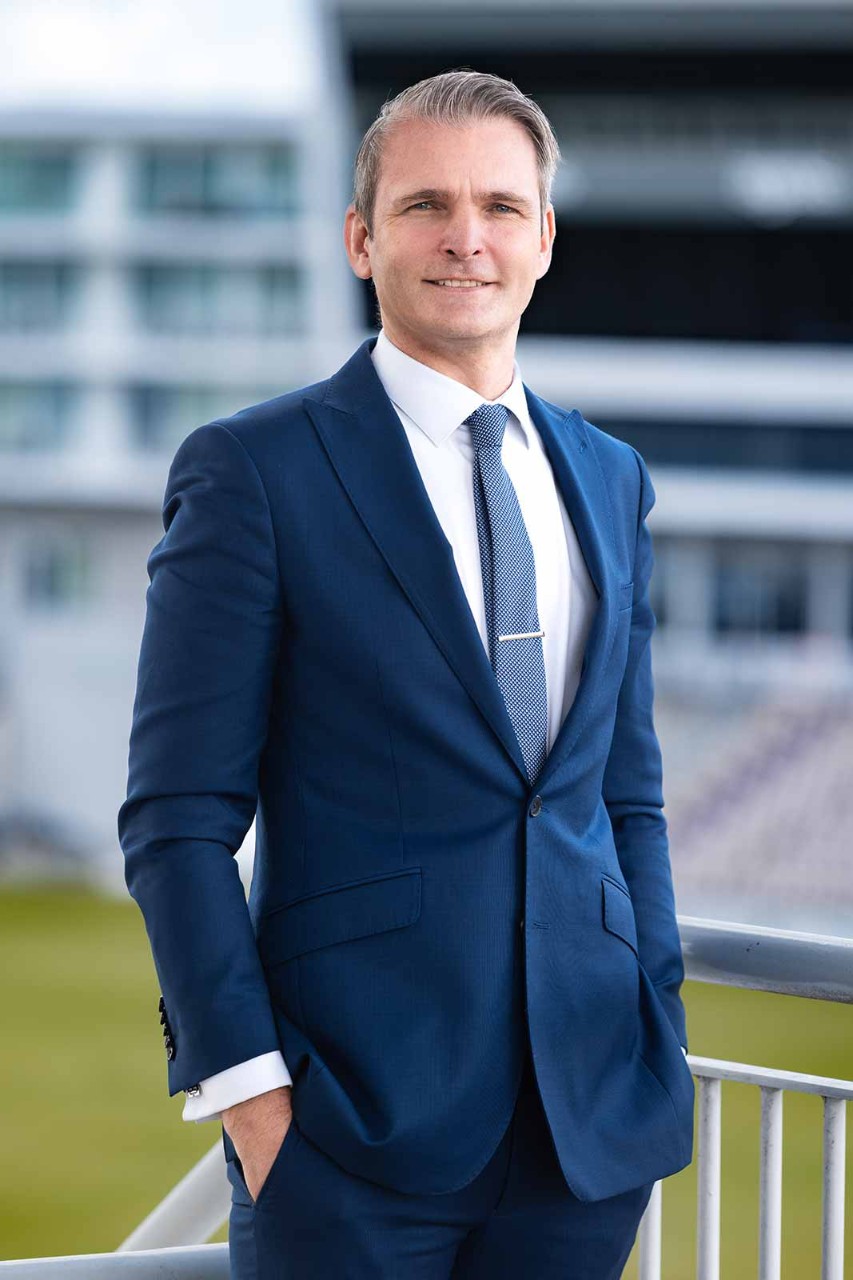 CV
2022
Group FD, Ageas Bowl
2018
Senior group finance manager, Selfridges
2017
Finance and operations director, Millwall FC
2013
Head of finance – football, Manchester City FC
2011
Commercial finance manager, Asda
2008
Finance and commercial director, The Bridgewater Hall
2006
Assistant manager, KPMG
2002
Senior business adviser, PKF
Pitchside analysis
Throughout his career, Exley says he has repeatedly had to draw on his ACCA training, 'particularly in terms of forecasting and managing cashflow, which is critical, as cash is the life blood of any business'.
Cash was indeed the life blood at Manchester City, a football club that was lucky enough to receive considerable financial investment in both playing staff and facilities following its takeover by Mansour bin Zayed Al Nahyan through the Abu Dhabi United Group in 2008.
It is tempting to point out the contrasting experiences between working at Manchester City and Millwall, but Exley insists there were more similarities than differences.
'There were actually many parallels between the clubs, as both were fantastic family-orientated clubs – the external perception of Millwall was certainly very different to the reality of working at the club – with generous, passionate and ambitious owners and both blessed with talented, committed and hard-working staff,' he says.
'For both football clubs, the value of building communities and the value of sport as a social and economic benefit to the wider community was hugely important. As the City Football Group [the holding company that administers Manchester City FC] expanded, we considered how we could expand our communities around the world. At Millwall a huge amount of work went into ensuring that the local communities in south London had access to coaching and education programmes.
'A lot of the principles around cost control, maximising matchday revenues and investment appraisal were exactly the same at both clubs – albeit with a few more zeros on the end of the figures I was dealing with at Man City, where in one summer we signed over a quarter of a billion pounds' worth of players.'
Diversification
Exley is particularly keen to maximise revenues at The Ageas Bowl. The venue is currently used only 60 days a year for cricket, so there is now a real push to develop the ground as a multiuse venue. Alongside the return of summer concerts, other events such as the 'Best Fireworks Party in the South' will provide a welcome boost to revenue.
On the international stage, the venue will host two international cricket matches in 2023 – England Women against Australia in an Ashes one-day international in July and England Men versus New Zealand in a one-day international in September.
Other initiatives such as hosting an amateur boxing club and donating via the Hampshire Cricket Foundation to the NHS in Southampton show how the group is looking to play a positive role within its community. It recently hosted a 10K run, an event that raised more money for the foundation and saw more than 700 local participants.
Work-life
A good work-life balance is important to Exley, and he insists his team take the opportunity to recharge their batteries in what can be an extremely demanding working environment. It is a commitment that ensures Exley is always there for his family as well.
'I make sure that I leave work at 6pm and spend time with my two children before they go to bed, then working if I need to in the evening. That time with my family – it is really important to me.'
As the season draws to a close, Exley can look back at a successful first innings, but also look forward with enthusiasm. Plans include proposals for a residential development, new car parks, relocating the golf clubhouse and a second hotel. It will all see him continuing to draw from all his experience in sport, retail, music and property development. Let's just hope he finds time to actually enjoy some cricket on the pitch as well.