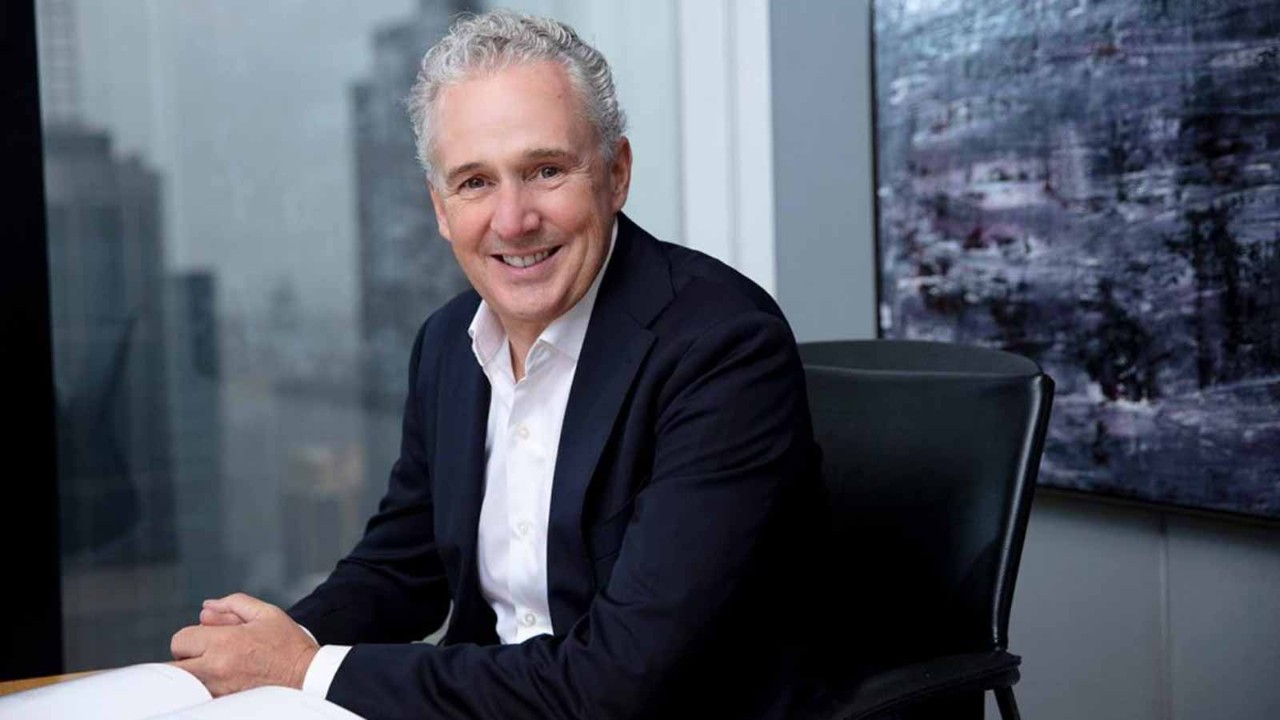 Lizzy C Photography
For the better part of two decades, Andy Penn has steered the fortunes of two of the biggest companies in Australia: home-grown telecoms leader Telstra and the Asia Pacific arm of insurance giant AXA. In both cases he was promoted from within, progressing to CEO through the CFO role after proving his mettle.
Yet Penn's path to the top was by no means preordained. There was no prestigious university for him after he dropped out of school at 15.
'I got a job as a P&O shipping clerk,' says the UK-born executive who now calls Australia home. 'It didn't pay enough to cover the train fare into London, so the first thing I had to do was get a second job.'
Soon realising that to get ahead he'd need a qualification, the teenager studied at night school and weekends to pass his O levels and then a business diploma. With his eye now on an industry pathway, he pursued the ACCA Qualification and would later also complete an MBA.
'The most sustainable aspect of a business is the quality of the people, the management team, the culture and its ability to attract great talent'
Riding the tech tiger
Penn's arrival at Telstra as CFO in 2012 came at a time of great disruption in the telco industry. Technology was accelerating like never before, with a world-first rollout of the 5G mobile network on the near horizon. Telstra, though, was a legacy company, steeped in incumbency.
'When I became CEO [May 2015], I knew we needed to transform to have a future,' he says. 'What came with an amazing history as a company was decades of complexity and a rigid culture of doing things in the way we always had done them. That was not going to cut it with the scale and pace of the technology innovation and change it was obvious we would be facing.'
Customer expectations were changing quickly, as people began to have smooth online experiences from new companies born digitally native, Penn continues. 'On top of that, the Australian government had announced it was effectively renationalising Telstra's wholesale fixed broadband network. That meant we were facing an annual A$3.5bn [US$2.5bn] EBITDA hit at a time our earnings were already under huge market pressure.
'Our systems were dated, our processes complex. There were too many customer pain points, and we were slow to respond. We had to change, and we had to change radically.'
Seven-year plan
The new chief's solution, after first announcing a series of strategic investments, was T22, a strategy to radically transform Telstra by simplifying operations and products, upgrading all digital systems, improving the customer experience, reducing the cost base, separating out its infrastructure business and offloading non-core assets.
Measures included moving offshore customer call centres back to Australia, taking licencee stores back in-house, reducing 1,800 different consumer and small business plans down to 20, rolling out 5G to 80% of the population, and reducing the direct headcount by 8,000 and contractors by 19,000. 'T22 was a very ambitious agenda and set of strategic outcomes,' says Penn.
With T22 successfully completed, Telstra has recently launched its T25 strategy, which focuses on digital leadership. 'With our goal to further roll out 5G to 95% of the Australian population by 2025 at the same time as the internet of things and artificial intelligence reaches scale and the world embraces the new digital metaverse, T22 and T25 puts us in the best possible shape to deal with the changing world around us,' Penn says.
Telstra
1 Telstra is Australia's largest telecoms company with more than 23.5 million retail customers
A$22bn Annual revenue for the 2022 financial year, EBITDA A$7.3bn
A$46.2bn Market capitalisation
29,000 Employees in Australia, as well as 1,600 in 20 other countries
'Set your sights higher than you think possible, with clarity around a North Star'
CV
2015 CEO, Telstra
2012 CFO, Telstra
2006 Group CEO, AXA Asia Pacific
2001 CFO, AXA Asia Pacific
Cultural revolution
None of it would have been possible, though, without a radical change in organisational culture and the rollout of agile working to optimise the way teams work together. 'We turned the organisation on its side,' Penn says. 'We removed management layers and adopted agile at scale. We now have the largest agile workforce in the country.'
So how did Telstra on-board staff in a period of such radical change?
'My management style is centred around boldness, building momentum and trusting each other to deliver,' Penn replies. 'It's about setting clear aspirational goals, aligning teams around them and motivating people to execute.'
He coached his teams to 'set your sights higher than you think is possible, with clarity around a North Star'. He explains: 'They know they can't get there incrementally and by using the same approaches of the past, but they can imagine and be inspired by what the business would look like at the end of the period of change.'
He also believes in transparency across the organisation. 'One of the things we have focused on is creating an environment where our people are comfortable to speak the truth. Transparent reporting of our scorecard and metrics, both internally and externally, sets the tone. It's crucial the leadership team are being truthful and straightforward about the challenges we face, so we can act on them.'
'Having an accounting background is helpful in understanding the business financially, and as CFO you get to see the business as a whole'
Perfect preparation
Having transitioned from CFO to CEO twice himself, Penn feels that the CFO role offers a good grounding for the top job. 'Having an accounting background is helpful in understanding the business financially, and as CFO you get to see the business as a whole. You also get to work closely with many of the key stakeholders you'll need to engage with when you become CEO, such as the board, investors, even some media and regulators.'
Penn's ACCA membership still means a lot to him.
'Qualifying with ACCA was very important to me at a formative time in my career,' he says. 'Coming from a not particularly successful academic background, achieving at ACCA meant a lot. It's also equipped me with skills that have served me well in life. That's why ACCA is an association I've wanted to be part of and support ever since.'
Also influential were his 23 years at AXA, which he left in 2011 following a major corporate takeover. 'AXA shaped my vision and values,' he explains. 'What matters to me is who I work for, what the company does, and the people I work with. I had plenty of opportunities to leave AXA, but in the end it's important to have a very strong connection with the brand.'
Telstra transformed
Preparing to step down from his current role at the end of August 2022, Penn is confident that, 'by any measure, Telstra today is a vastly different company from what it was when we started T22'.
It's also in a stronger financial position, having cut its cost base by more than a third (it's on track to deliver A$2.7bn in annualised cost reductions by the end of this financial year), and monetised about A$5bn worth of assets.
Penn will continue to work on issues he's passionate about, notably technology innovation and cyber security, as well as the visual arts. He paints when he has the time, is on the board of the National Gallery of Victoria and is a patron of the Telstra-sponsored National Aboriginal & Torres Strait Islander Art Awards.
He is most proud of the people and culture of the organisation shaped under his remit.
'At any point in time, Telstra will face new challenges, new competitors, new regulations, new technologies, new disruption,' he says. 'The most sustainable aspect of a business is the quality of the people, the management team, the culture and its ability to attract great talent. I am proud we have been able to appoint my successor Vicki Brady, who is the current CFO, and her successor from within. Our employee engagement has never been higher and is among the best-performing companies globally.'