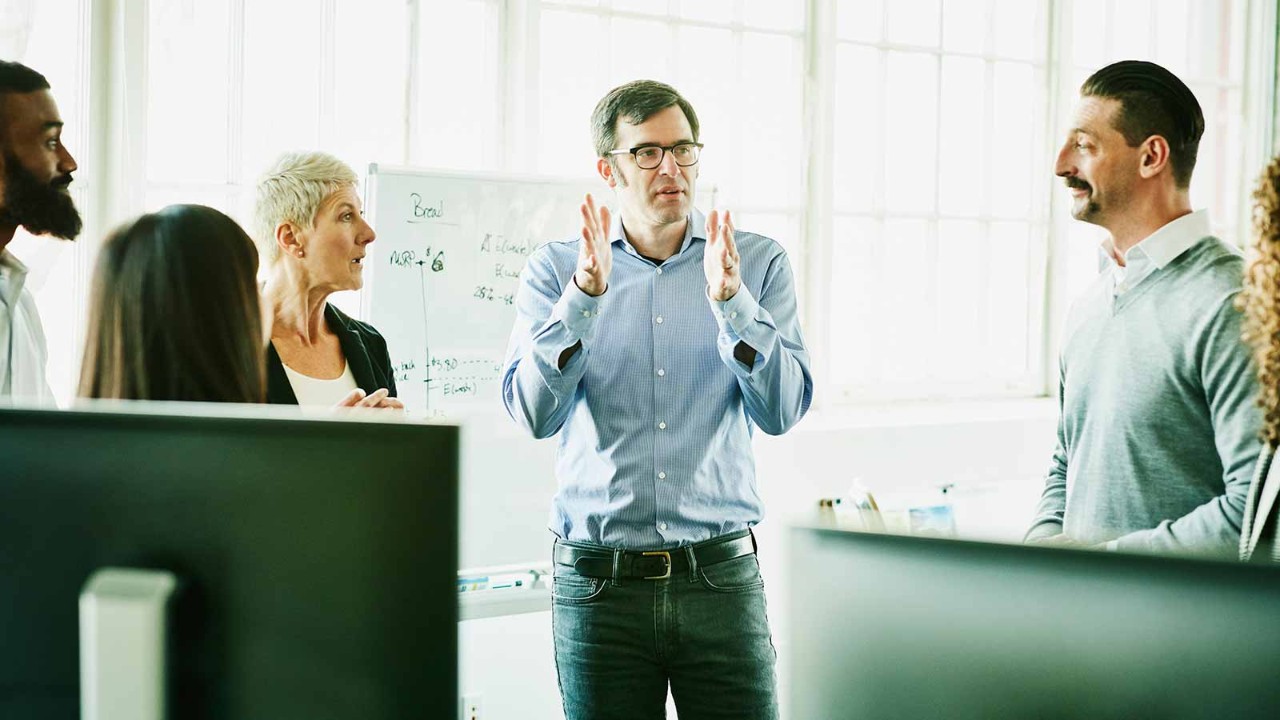 By now most of us are familiar with the phenomenon of the Great Resignation, which has seen people quit their jobs in significant numbers following the pandemic. But, for those unable or unwilling to take that step, another phenomenon has emerged: the Great Disconnection.
Before the pandemic, employee engagement had been rising steadily. According to recent research, however, 60% of professionals feel disengaged, or emotionally detached from their work. Are you managing one of them? Or perhaps you are one of them?
A disengaged individual can cost a company up to one-fifth of their annual salary
Passion and commitment
Business psychologists have been exploring employee engagement for decades. As Tamara J Erickson said in 2005, 'Engagement is above and beyond simple satisfaction. It is about passion and commitment – the willingness to invest oneself and expend one's discretionary effort to help the employer succeed.'
A company with a highly engaged workforce is more likely to perform better, with increased sales, higher customer satisfaction, higher staff and customer retention. The engaged employee is motivated to do their job to the best of their ability. They are aligned with the organisation's vision. They are passionate contributors, innovative problem-solvers and collaborative colleagues.
A disengaged individual can cost a company up to one-fifth of their annual salary. A recent Gallup report tells us that disengaged employees 'cost the world US$7.8 trillion in lost productivity'. In the UK, employee benefits platform Perkbox estimates that disengagement costs the economy more than £340bn (US$400bn) every year – think about the sunk costs of recruitment, training, absenteeism, lower productivity and so on.
Individual cost
Disengagement has a cost for the individual, too. If you're feeling disengaged from your work, you won't care about the task, the quality of your output or the negative feedback you'll inevitably receive (which just reinforces your dissatisfaction with the status quo); it may also take a toll on your mental health.
So how do you spot a disengaged employee? The signs might not be obvious at first, which is why the phenomenon is also sometimes referred to as 'quiet quitting' – so try to talk with the employee as soon as you detect disengagement. They might be doing the bare minimum that their job requires but nothing that breaches their contract of employment. Overt examples include:
delivering to a much lower standard than they are capable of
missing deadlines
giving excuses as to why they can't deliver on a task
taking frequent and longer breaks
booking personal appointments, surfing the web, shopping or socialising during working hours
prolonged or unexplained absenteeism.
Terms of re-engagement
So, how can you re-engage these individuals? If it's simply not possible, it may be time to have that adult-to-adult conversation about their needs, acknowledge that your company cannot provide for them and help them move on.
If things have not reached the parting-of-ways stage, you still have options. Don't try to second-guess why employees feel disengaged or how to go about helping them. Instead, invite them to tell you in their own words. Hold workshops or focus groups to give people the opportunity to expand on how they feel. Just asking them to tell you this in their own words, if they believe that you will listen, can help to make them feel valued.
There's a huge amount of pressure on the manager to be the solution, with research suggesting that management style plays a crucial role in helping individuals feel engaged.
Park your assumptions
Begin by being authentically interested in your colleagues. There are myriad reasons why an employee would become disengaged, so ask open questions and give them time to respond. Listen attentively. Try to park your own assumptions about their experience. Remain curious. Ask them to elaborate on words or phrases they use, to help you fully understand how they feel.
It's not all down to the manager, though. The employee has responsibility, too. Work together to course-correct, focusing on the most common themes that help to increase engagement:
Look at purpose. How can you help the individual find more meaning in their work? Encourage them to see the broader impact of their role on customers, colleagues and external environment, and on their own and their family's lives.
Consider recognition. Are there specific behaviours or perks that would help to motivate this person on a regular basis?
Play to individual strengths. Strengths-based working enhances motivation for the job, professional development and personal growth. How can you support the individual to identify and then apply their strengths at work?
Support wellbeing. It takes many forms. Be clear if you are talking about supporting employees' financial wellbeing (eg offer educational sessions to help them save for a mortgage or plan for their pension); physical wellbeing (run competitive sports tournaments or online cooking challenges); or mental wellbeing (provide specialist webinars, access to apps or coaching credits, or internal peer-to-peer mentoring).
In sum, make your re-engagement plan personal and meaningful. If you are asking the following questions, you are well on your way to an engaged workforce:
What kind of support does the employee need?
Can the organisation offer it and, if so, how and when?
What role can the employee take in supporting themselves or being part of the solution?
Agree short-term actions and reduce bureaucracy: decide what will be done, by whom and by when.
More information
Visit ACCA's wellbeing hub for advice and support on mental health and wellbeing at work