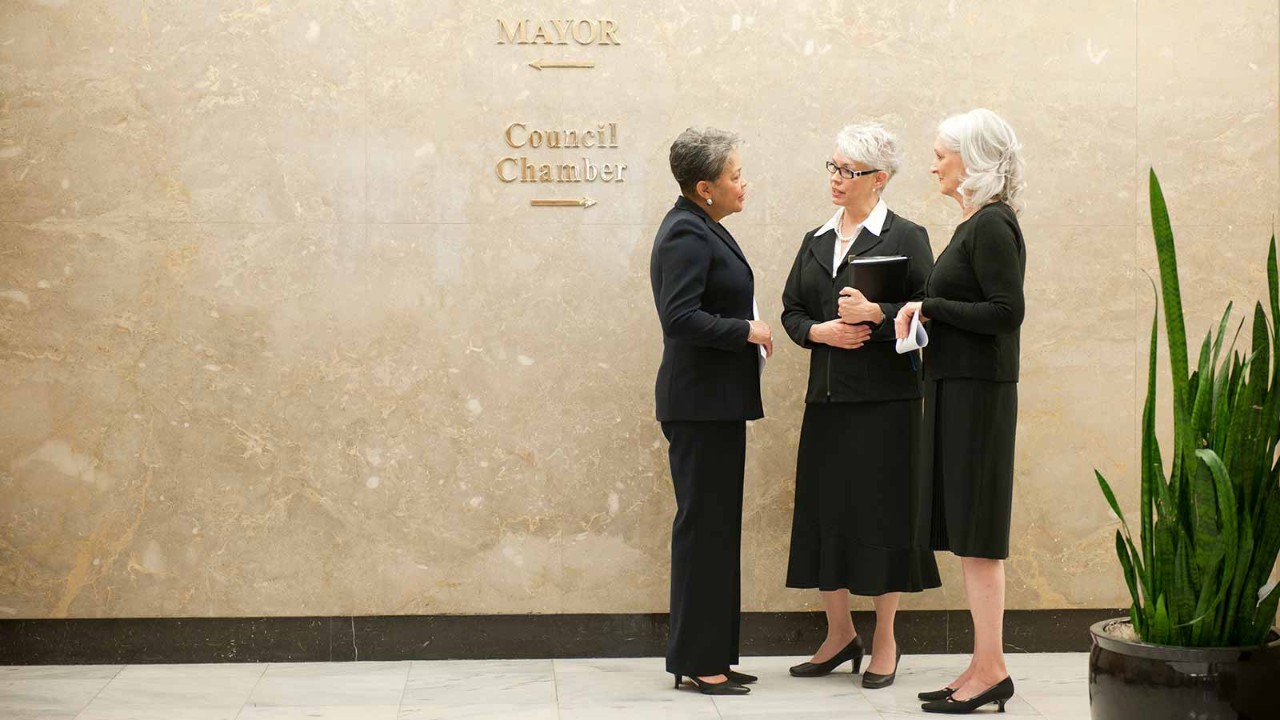 An interim-management career in the public sector might look like an attractive next step as you consider winding down your career, offering freedom and diversity of experience. But it can also present unique challenges for the finance professional.
Successful interim managers in the public sector need to have:
considerable resilience
an ability to embrace uncertainty and challenge
an ability to work with limited organisational support and to integrate into the organisation with minimum hassle
a willingness to work long hours
experience in managing teams, sometimes in difficult situations
an ability to build positive relationships with political and managerial leaders at breakneck speed.
Be clear about what your specialism is and be sure you can express it in one sentence
Showcase your specialism
When marketing yourself as an interim finance professional in the public sector, it's important to establish your niche, to set out your specialist skills.
For example, are you selling yourself as someone who can close a set of local authority accounts? This is a skillset that is very much in demand. Or is your experience in recruiting and setting up a finance team? Interim roles often revolve around the appointee finding their permanent replacement. Other specialisms can include internal audit, pension fund management, and revenue and benefits services.
Alternatively, you may have a portfolio of competencies and want to showcase all of these. Whichever approach you choose, be clear about what your interest is and be sure that you can express it in one sentence.
Be in the right places
For some professionals in public finance, having a low profile can be desirable. It is often the organisation's political leadership that will be the face of a public body, particularly in the case of central or local government.
But this doesn't tend to apply to interim management. In a world increasingly driven by social media, interim managers need to ensure they have a visible professional presence. A well-crafted LinkedIn profile is your shop window and vital in setting out your stall to potential clients. Twitter can help in getting your message noticed in a sometimes crowded market.
Although there are currently a considerable number of opportunities for good candidates, the recruiters need to know that you are out there and available for work.
Never underestimate the power of connections, however superficial they may seem
It is vital that you establish good relationships with the interim recruiters working in the public finance market. These range from large, international recruitment firms, to boutique providers purely serving public sector finance.
Utilise all the expertise and support that you can get from recruitment firms as well as the interim management community generally. They will help you with a range of issues including the right pricing of your offering. Also, never underestimate the power of connections, however superficial they may seem.
I am often asked whether it is best to work through one firm or several. I do know several interim managers who have been very successful working with one recruitment firm, their long-term loyalty being rewarded with first refusal on premium assignments. However, in the UK's competitive market, interim roles tend to be spread among a wide range of recruiters, and restricting the firms you engage with will limit the number of opportunities.
Also, be conscious of the speed at which the interim market operates. Opportunities can arise through unexpected circumstances, and recruiters often source candidates quickly. Speed of response and decisiveness when dealing with recruiters is likely to be appreciated when operating in this fast-moving environment.
As we emerge from the pandemic, demand is increasing for interim managers to help organisations reset financial strategies
What's your business model?
The best business model for the interim manager is likely to depend on individual circumstances, particularly around taxation and the nature of the assignment. In the UK, some placements require the interim to be a temporary employee, whereas others need to engage with a sole trader or a limited company – often referred to as a personal service company (PSC).
In the UK, prior to April 2017, the approach most clients favoured was for the interim to set up a PSC. However, HMRC's decision to change the IR35 rules for the public sector made this route less attractive. There are plenty of articles on the internet that argue the points; what is important is that the interim understands the basic rules and the implications on how they deliver their work.
Go for it!
As we emerge from the pandemic, demand is increasing for interim managers in the public finance world to help organisations reset and deliver on financial strategies. The opportunities are there, and this could well be the right thing for the next stage of your career journey.
If you are a finance professional looking for challenge, variety and inspiration, this may be the right time to enter the unique world of interim management. Go for it!