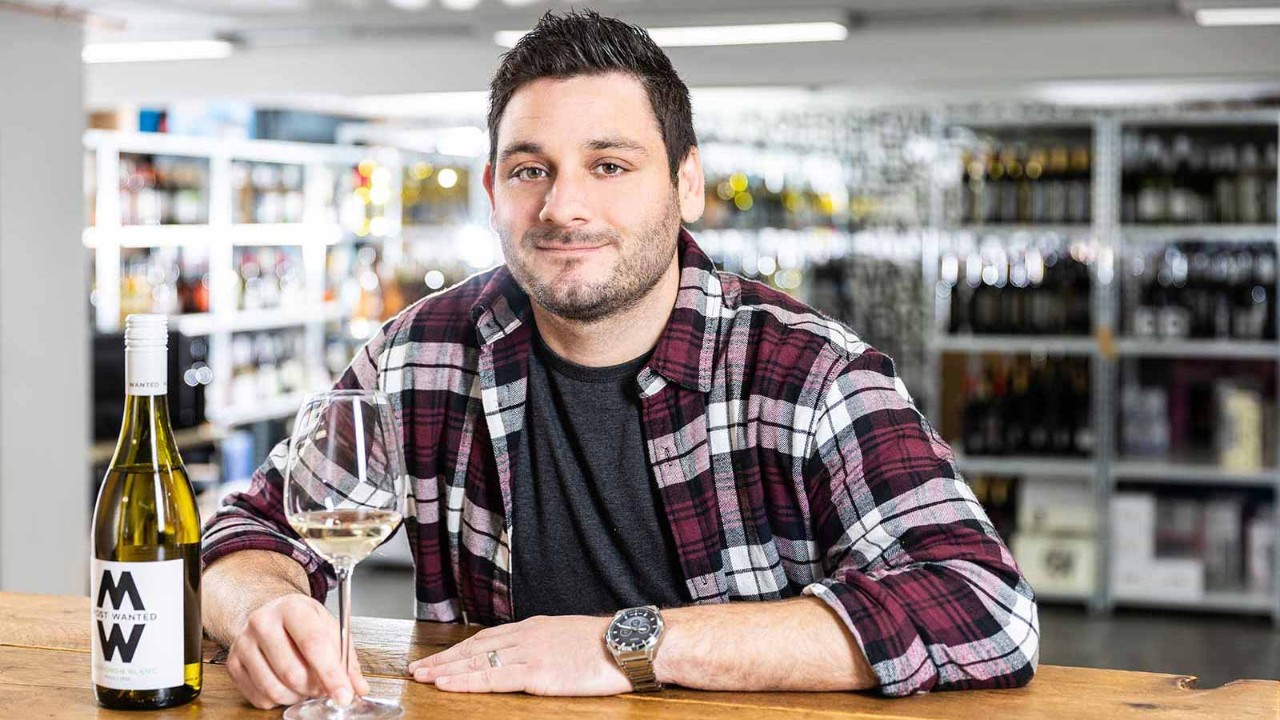 The wine trade in the UK has been on an upward trajectory for some time. Its popularity soared in the 1980s and has been growing ever since. Imports of still wine totalled £12.7bn in 2022 and are expected to rise to £17bn by 2025.
Jack Eckworth FCCA, finance director of Cheltenham-based importers Off-Piste Wines, wants to take an increasing part of this huge market. Off-Piste has 40 of its own brands and a further 45 for which it acts as agent. The price range per bottle is wide, but the key bracket is around £8 to £10.
'This is our sweet spot,' says Eckworth, 'but in this price range, marketing is still vital because there is so much competition. It is about driving that first try of our wine, but we're confident in our products' quality so the customer will want to come back.'
'You can't just put a label on some wine, throw it to the market and expect it to sell'
He gives credit to Off-Piste's marketing team, which came up with its core 'Most Wanted' brand. This was devised to show wine can be unpretentious, fun and good quality.
'Its tagline is "Wine without the whine",' says Eckworth. 'It's key to have that creativity and a clear idea. What's the demographic? What story are we telling? You can't just put a label on some wine, throw it out to the market and expect it to sell.'
Going for growth
In such a competitive market, innovation is central to the business. 'The best opportunity for growth is to do something new,' says Eckworth. 'We have the leading brands in canned wine, and we want to be the first to make a real success of "no and low" wines, which will be a big growth area.'
These zero or low alcohol wines suit the younger, more abstemious demographic. However, it is technically difficult to be successful in this area.
'Low alcohol wine has struggled in the past,' he explains, 'but we have taken our time, trying to get it right. Now we are happy with the taste and are beginning to pitch it to retailers. If we can crack no and low, it will be a real success for us. We just had a listing confirmed for Morrisons, which is really exciting.'
'We lost two of our biggest export markets when Russia invaded Ukraine'
About Off-Piste
£58m
Turnover in FY21
£4.1m
Profit in FY21
40
Number of permanent staff

Every 3 seconds
Frequency with which Off-Piste sells one can of wine in the UK
27 million
Number of litres of wine Off-Piste sold in the last financial year – equivalent to nearly 11 Olympic-sized swimming pools
The wine sector is very much a relationship business, not just with the makers but with the supermarkets and other retailers. Eckworth feels this is one of Off-Piste's great strengths.
'The wine industry is especially relationship driven, and we have an advantage with our founders and CEO coming from wine backgrounds. They've been working with our suppliers for 20 years.
'We also we look to hire sales people who have sold to specific supermarkets before so those relationships are already established.'
Dealing with instability
Since Eckworth joined Off-Piste in 2017, the business has faced significant challenges. 'It does feel like one thing after another,' he says.
'From an economic perspective, Brexit was objectively a bad thing, but we planned around different eventualities. Even with Covid there was a bit of lead time. We could see events in Europe and make assumptions about lockdowns and hybrid working.' The company also stocked up warehouses, worked on supply chains, and put contingency planning in place.
But Brexit and the pandemic still weren't as significant as the war in Ukraine. 'Putting to one side the human tragedy, the challenge for our business has been the speed of events. A year ago, I was presenting a budget to the board, and within a week Russia invaded Ukraine. Immediately we lost two of our biggest export markets, energy prices spiked and, with both countries being major glass manufacturers, those prices shot up too. Suddenly you must rewrite everything and pivot.'
Economic and political headwinds closer to home are also challenging. 'Within a few months last year you had changing prime ministers and three mini-Budgets,' says Eckworth. For a business whose products pay alcohol duty this can be huge.
'Each 0.5% change in alcohol content brings a new duty rate. You can't guarantee every tank will be the same, and if the wine has a small swing in ABV, then it will become more expensive and this hits the margin,' says Eckworth. 'We now have a special project team to analyse, label and do the admin ready for the switchover.'
'When I joined it was a baptism of fire, as responsibility for setting up processes rested with me'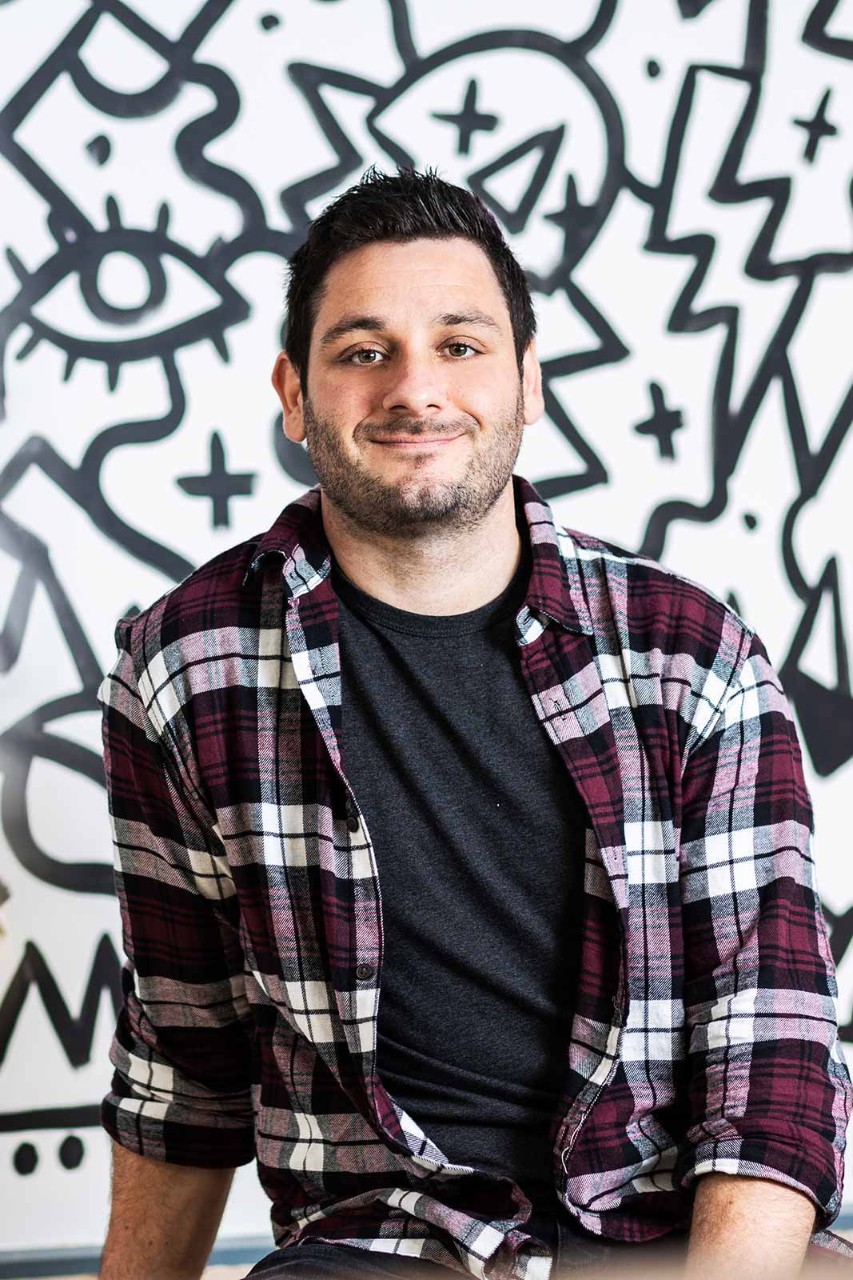 In terms of the Spring 2023 Budget, the government has raised alcohol duty from August, which will directly affect the price on shelf at a time when people have less disposable income. 'So it remains to be seen what impact this will have on demand in the market as whole,' says Eckworth.
'What all businesses look for is stability. Even with negative headwinds, a robust and agile business will find ways to plan around it and identify any opportunities it may present. The bigger challenges are the sudden ones that seemingly come out nowhere.'
Learning curve
As FD and a member of the board, Eckworth is at the heart of the company's decision making. It was this strategic element that attracted him to the role. Since joining Off-Piste in 2017 he's been, 'on a massive learning curve', well supported by an experienced executive.
He was brought in to change the internal financial processes. 'These were great when the company was turning over £25m with 15 staff, but the company is growing quickly. When you're doing £45m with 40 staff, you have got to adjust your processes. When I joined it was a baptism of fire, as responsibility for decisions over setting up these processes rested with me.'
Now, with turnover nearly doubling in five years to £58m, and £4.1m in profit, things are going well for both Off-Piste and Eckworth. 'I always wanted to work in finance for a company where I can see the results and I know I have contributed to the success.'
Outside of work, Eckworth relaxes by going for runs, playing football for Leckhampton Rovers and spending time with his wife and young daughters. 'Life can be mentally draining, so it's nice to hear about their day at school. With a busy family there's always something going on and it puts everything else into perspective.'