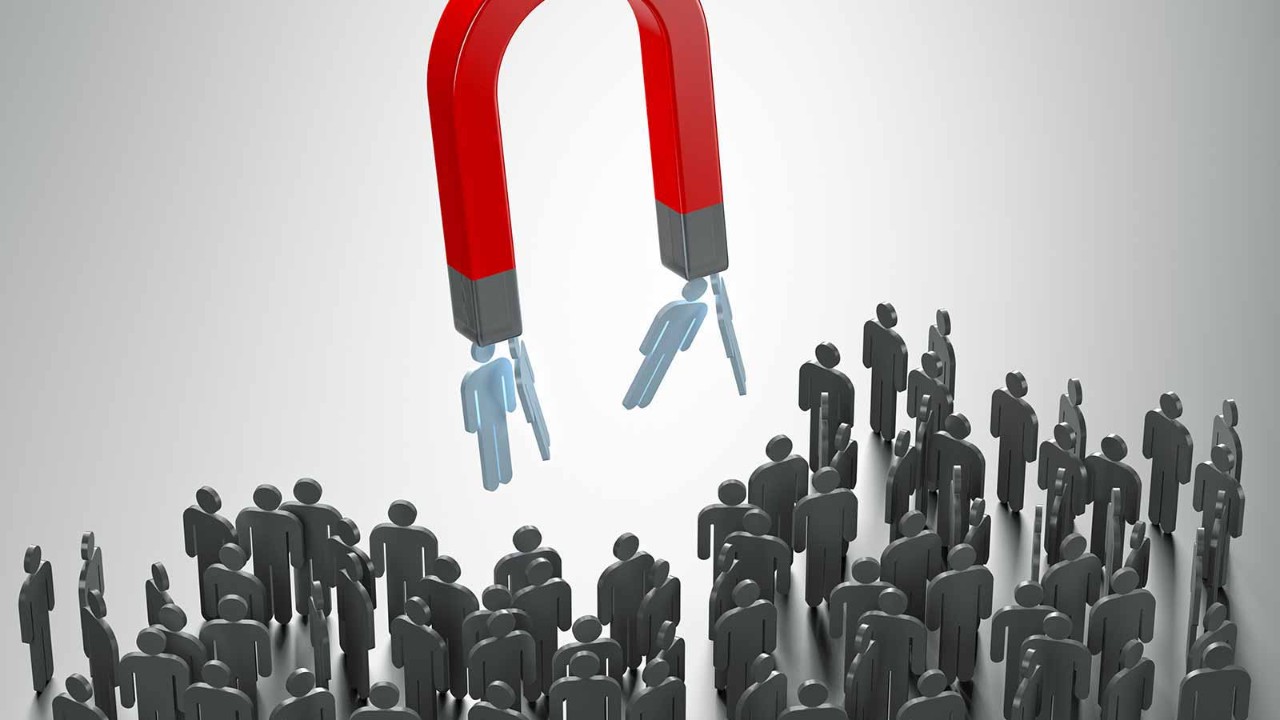 An immediately recognisable, consistent employer brand is an intangible – but powerful – force that is critical to the long-term success of accountancy firms. Firms with strong brands tend to be regarded as good employers, which provide their employees with a great place to work.
In today's era of skills shortages, a strong employer brand is a valuable commodity since it enables an accountancy firm to differentiate itself from rivals competing for the same talent.
Firms should consider a host of different elements when constructing their employer brand
'Your employer brand is how others perceive your company culture and employee experience, both positively and negatively,' explains Lewis Maleh, CEO of London-based boutique executive search firm Bentley Lewis. 'Traditionally, this included things like salary, working environment, how you do business, benefits packages and development opportunities. But now factors like ESG and diversity, equity and inclusion also play a crucial role.'
Different elements
Accountancy firms should consider a host of different elements when constructing their employer brand. These range from their website and social media activities through to their job adverts, in-house policies and engagement with PR. Nevertheless, external elements also come into play.
'The new generation want to feel like they belong somewhere'
'Third-party sources have considerable impact in shaping opinions as the messaging is not "controlled" by the organisation itself,' Maleh notes. 'These sources could be word-of-mouth stories from former employees, contractors or suppliers, employer review sites like Glassdoor, media coverage or industry rankings. Awareness of these channels is crucial.'
How to build your employer brand
Create an employee persona. This involves identifying the characteristics and values of the type of person you are ideally trying to attract. You will then be able to target your advertising and marketing towards people who fit that persona.
Take advantage of social media to showcase your team's expertise. Social media channels are a great way to convey the values of your practice and the people who work for it. As well as LinkedIn, look at how you can use channels such as Facebook, Instagram, Twitter and YouTube.
Enter awards. You don't need to win. Even being shortlisted can be a major boost for your employer brand since it sends out the message that you have a thriving business and care about what you do.
Invest in PR. Getting your voice heard in the media can help to raise the profile of your practice among potential employees, as well as clients.
Seek professional expertise. If budget allows, invest in hiring an HR professional with previous experience of building an employer brand or bring in external expertise.
Make the connection
When developing employer brands, it's important to remember that prospective employees want to feel part of a community, advises Amanda Watts, a business strategist and founder of marketing consultancy Oompf Global, which specialises in working with accountancy firms.
'The new generation is lacking in connection because so much connection is done online,' she says. 'They want to feel like they belong somewhere. So, as an employer, it's your job to make your people feel like they belong to something bigger than just coming to work nine to five.'
Watts is a great believer in using the power of digital marketing and social media to enhance employer brands. 'Make sure that your social media channels look really exciting,' she suggests. 'Then people can make up their own minds as to whether yours is a good firm to work for.' She also recommends recording videos that can be shared on channels such as LinkedIn. 'Video takes someone from watching you to getting to know, like and trust you,' she explains.
'We want to attract those individuals who have similar values to us'
Ireland-based firm Accountant Online is developing its employer brand as part of its strategy to further accelerate its growth. It is keen to emphasise its fully remote working model, as well as its adoption of the four-day week. 'The challenge for us is making sure our brand is attracting the right talent, who will be the right fit for us,' explains Larissa Feeney, the firm's CEO. 'If the fit is wrong, that can be difficult for everybody.'
Sharing stories
To build its brand, Accountant Online has shared its team members' stories via blogs and videos on LinkedIn, with a particular focus on the firm's values of reliability, efficiency and trust. 'We want to attract those individuals who have similar values to us because that will allow them to integrate better into the team,' Feeney explains.
The firm also has a 'values champion' scheme where employees nominate each other on a quarterly basis, with the winners securing a gift voucher and entry into a prize draw at the end of the year.
In 2022, Accountant Online won the 'Online Practice of the Year' category at the Irish Accountancy Awards. Feeney explains that while the firm initially viewed awards as a strategy for gaining clients, they have also helped to attract talent. 'Just like a client wants to work with an award-winning firm, an individual wants to work with an award-winning firm,' she notes.
Live your values
It's not just prospective employees who are lured by appealing brands. Watts believes that accountancy firms with strong employer brands are more likely to attract and retain clients. This is because clients want to work with businesses that genuinely live their values and care about their people.
Accountancy firms should be careful that they're not just telling a good news story
While a strong employer brand can be hugely beneficial in terms of attracting both employees and clients, accountancy firms should be careful that they're not just telling a good news story. If they don't want to incur criticism on social media, they also need to show that they are living their purpose and values – and working towards the commitments they've made as part of their employer brand.
'It's more than just positive messaging,' concludes Maleh. 'Your employer brand is your opportunity to demonstrate the meaningful actions you take to support and enrich your employees – and the world around you.'