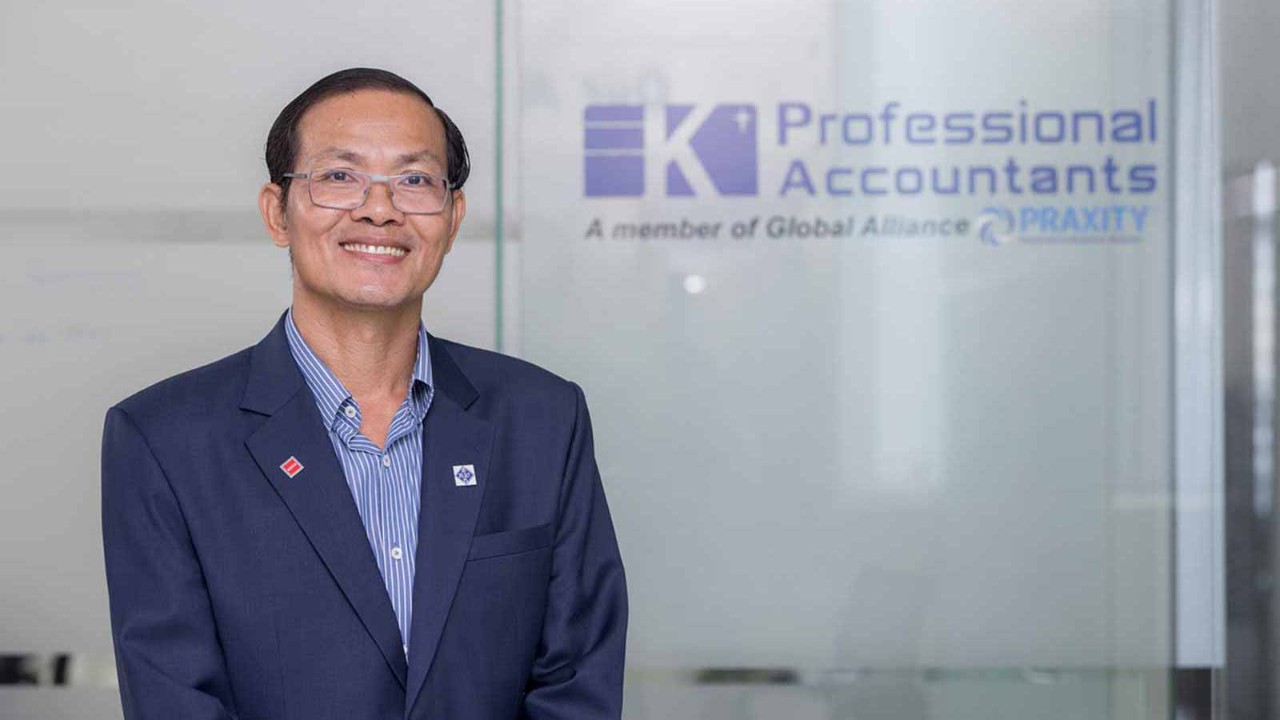 When Darith Khun took his first post-university career step in Cambodia, he was one of just a handful of accountants in the country. Back at start of the millennium, the nascent accountancy profession was taking its tentative steps and the Kampuchea Institute of Certified Public Accountants and Auditors (KICPAA) – the national accountancy body of which Darith is president – did not even exist.
'In the early 2000s, the accounting profession in Cambodia was still very young,' Darith says. Indeed, back then the number of qualified accountants didn't hit double digits for a country of 12 million people.
'When I retire, I don't want this profession to still be young here'
Opportunities to thrive
There were advantages, though. At that time, Cambodia was opening up its economy to foreign investment and growing fast after decades of hardship and war, so the country's handful of accountants could feast on a banquet of opportunities.
Darith, for example, worked for international non-governmental organisations that not only exposed him to accounting, finance and internal auditing work but also allowed him to oversee work across South-East Asia, and even travel to Sudan, Ethiopia and South Africa on business.
'It equipped me a lot in terms of leadership and maturity,' he says. 'And having a role within the leadership teams of big regional organisations helped me learn about key business strategies.'
CV
2013-present

Co-founder and managing partner, K Professional Accountants
2012
Partner, Grant Thornton Cambodia
1998–2011
Series of audit and accountancy roles, including at charities, a Big Four firm and corporates
A firm of his own
Building on that experience, Darith co-founded K Professional Accountants (KPA) in 2011. KPA merged with Grant Thornton in 2012 before Darith restarted the firm in 2013; he remains managing partner.
'My main motivation was to build a stronger accounting profession for my country,' he says. 'When I retire, I don't want this profession to still be young here.'
From the start, KPA pursued a two-pronged approach: to offer professional, high-quality services to clients; and to create a corps of qualified people with core competency, discipline and ethics. Darith summarises the value proposition as 'service that makes a difference, and human resources that make a difference'.
'I want to create initiatives to build quality digital infrastructure at smaller firms'
His firm has grown substantially over the years. 'My role now involves three major strategic pillars,' he explains. 'First is strategic direction, meaning I need to set a very clear direction for the future, which is my ultimate responsibility. Another pillar is strategic leadership – ensuring that division managers have clear roles, responsibilities and targets while offering coaching and mentoring along the way. Finally, I oversee audit and assurance quality, since I have strong technical knowledge in those fields.'
National role
Darith is not just KPA's head honcho, though; he leads the accounting profession for all Cambodia. In June 2022, he was elected president of KICPAA, and started his two-year term in January 2023.
'This is a brilliant opportunity, and I have three major expectations for my term,' he says. 'I want to build a stronger KICPAA brand in the region, especially through our memberships in the ASEAN Federation of Accountants and IFAC. I also want to create initiatives to build quality digital infrastructure and teams at smaller practices to ensure trust, confidence and transparency in the profession. Finally, I want to have a five-year strategy to strengthen and ensure sustainable growth of the KICPAA secretariat, since we need a strong and confident professional body to support and drive change in the industry.' 
'More developed and less developed countries can have complementary strategies'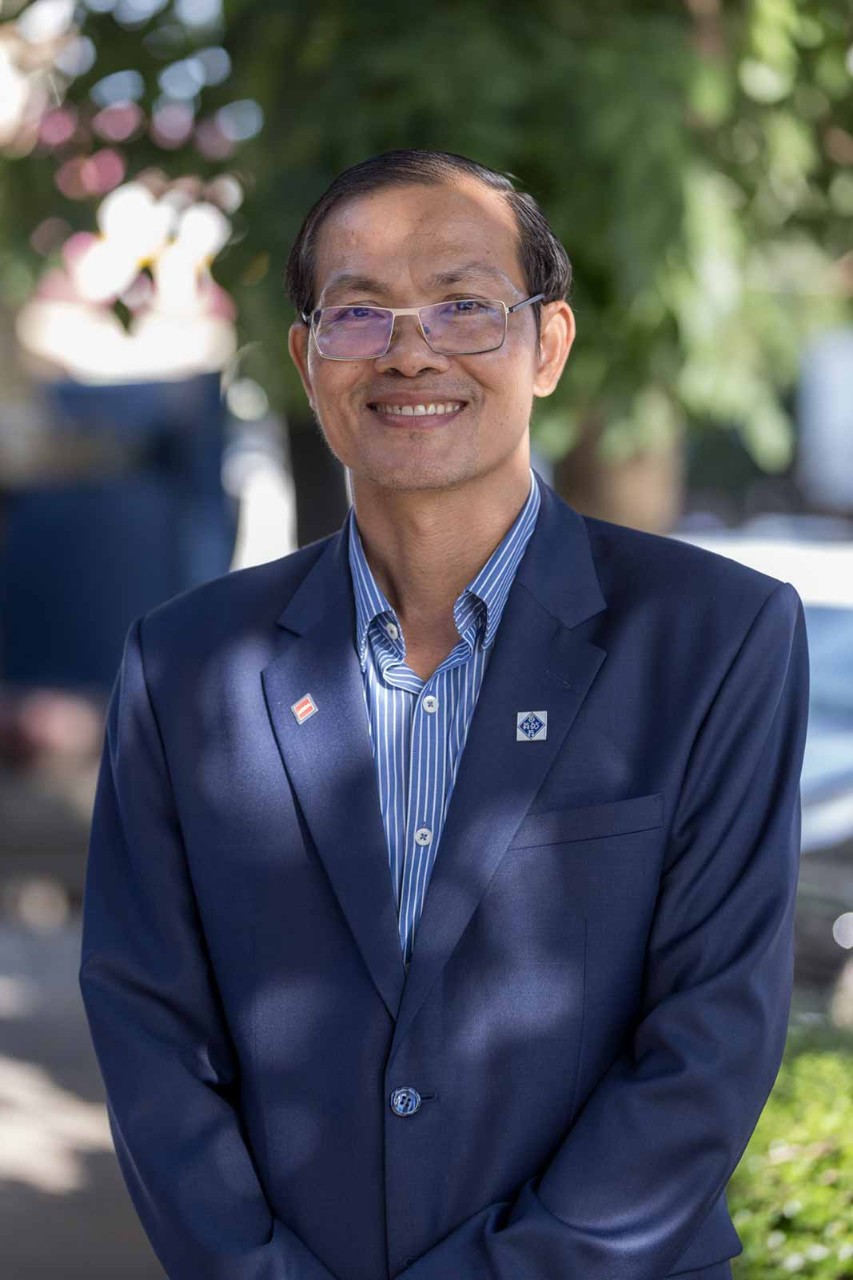 Nick Sells Photography
He believes he can achieve these aims through KICPAA's leadership of new capacity building initiatives on audit standards and firm infrastructures to raise audit quality and capabilities at small practices. 'Our digital initiative will play a crucial role here. We are looking at supporting small practices in deploying audit software and automated audit tools, and will focus our efforts and investments on training and capacity building for members to successfully implement this.'
To ensure a stronger and financially sustainable secretariat, Darith is investigating initiatives such as offering training and other income-generating services to member firms. 'We are also looking at strategic investments in our secretariat team to ensure we have a qualified executive team with enough staff to be able to service our members with quality and professionalism.
To build relationships within the region, as KICPAA president, Darith recently signed a memorandum of understanding with the Institute of Singapore Chartered Accountants (ISCA).
'I believe institutions coming together can deliver stronger impacts and results,' he explains. 'I see good potential for constructive partnerships between more developed countries and less developed countries, as they can complement each other's strategies. When two countries collaborate and the cooperation reaches a certain strategic level, it will bring a lot of professional development, recognition, knowledge, expertise and global connections.'
Ideal ally
Darith's work at KPA and KICPAA alike rests on a strong foundation of connections to ACCA.
'I would call KICPAA and ACCA strategic partners,' he says. 'They have been here for 20 years, when the accounting profession in Cambodia was just starting, and the two organisations have been working hand in hand throughout that time. What we have today is because of the effort and contribution of working together since 2003. I'm truly amazed, excited and very thankful for ACCA's contribution.'
Darith began his own ACCA journey in 2005, becoming a member in 2010. 'Pursuing ACCA certification was a life-changing decision,' he says. 'It took up a large portion of my salary, but I was determined because I knew the result would be significant, and the return on investment has been incredible.'
Moving forward, Darith is determined to continue growing the business and the profession. 'The growth will not stop here,' he says. 'There will be more demand, as well as more complexity from technology. I'm very optimistic about the accounting and auditing profession in Cambodia.'