Marketing is often seen as one of the most fun and interesting industries to work in. It's a perception that Lak Sidhu, finance director for the EMEA and APAC regions of business-to-business (B2B) marketing agency Just Global, does not contest.
'Marketing is a dynamic sector,' he says. 'Our client service teams want to manage our relationships with our clients, and finance want to make sure we are profitable. But it's a healthy relationship. And it is fun.'
'I didn't speak Cantonese, but finance is an international language'
Sidhu and his finance team of four look after Just Global's offices in the UK, Singapore and Australia, and are currently focused on supporting its rapid expansion.
'We've doubled our headcount in just over two years,' he explains. 'And we've widened our service offering to include media services, strategy solutions and data analytics. The challenge now is to ensure that processes and systems keep pace with the expansion.'
As well as being fun, marketing has stood up well to the challenges of the Covid-19 crisis, he says. 'Our clients did continue to invest during the pandemic,' he explains. Nevertheless, the resilience of the sector could be tested if, as predicted, the global economy enters recession this year.
'Recession is a cause for concern,' he admits. 'A key factor is confidence in the marketplace. We've seen some large tech clients make cuts, and I think the growth will slow.'
'We feed back on how marketing spend is doing. If one channel isn't working, we can tell them which ones are'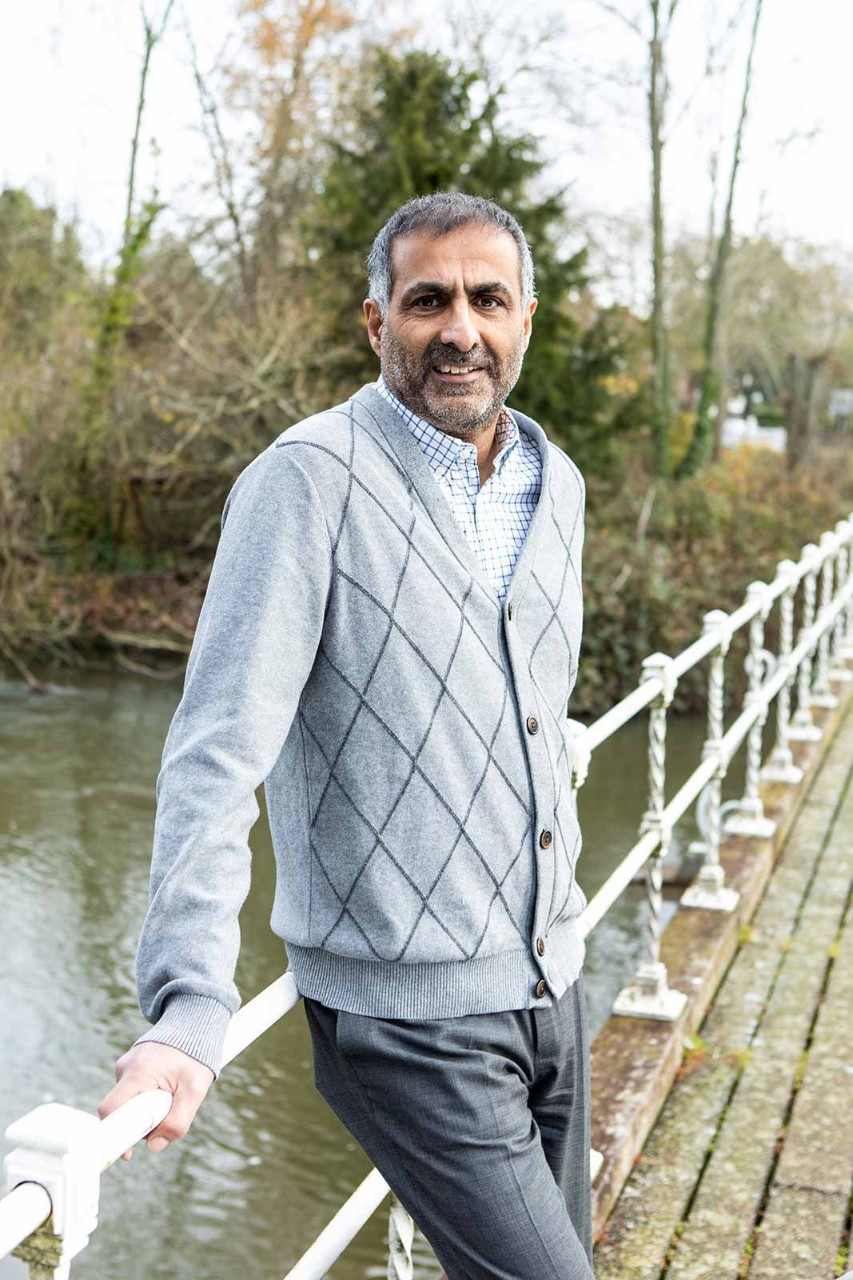 Hong Kong break
Fortunately, Sidhu can draw on a wealth of business experience to navigate any difficult times. He first became interested in business as a teenager after working for his father's textiles company in Maidenhead at weekends and during school holidays. He then studied accounting in the sixth form, which led to him developing an interest in finance, and ultimately the ACCA qualification.
The qualification has enabled Sidhu to work overseas. In 1997, when he was around five years post-qualified, he moved to Hong Kong, where he worked for a small technology company and later for a hardware distributor. Looking back, he sees the move as a 'lucky breakthrough'. He says: 'I didn't speak Cantonese, but finance is an international language.'
During his time in Hong Kong, Sidhu realised he really enjoyed working for smaller businesses because his remit was much wider than in a large corporate. After five years in Hong Kong, he returned to the UK and took up the role of FD with software developer ISDD. His role was to help scale the business, seek out venture capital investment and eventually try to secure a trade sale.
He delivered on this brief, with ISDD sold to software giant Sybase (now part of SAP) less than three years after his arrival. While the M&A process was demanding – 'you're working seven days a week for three or four months' – he says he learned a huge amount.
Global expansion
In 2008, he joined marketing agency April Six as FD. The business, which specialises in serving clients in the mobility, technology and science industries, wanted to expand internationally. Sidhu, its first ever FD, ended up helping April Six open a chain of international offices.
'It was a really good learning curve,' he says. 'But it was also really exciting. Rather than manage the finances of, say, six companies in the UK, where everything is much of a muchness, setting up a company in San Francisco was different to setting up a company in Singapore.'
After more than a decade with April Six, Sidhu decided to look for a fresh challenge. He explains that after a period of growth, a business will often plateau, which means the FD role shifts from a focus on 'value added' to maintenance. 'I enjoy the value added,' he says, 'but I don't enjoy the maintenance as much.'
In early 2020, just before the pandemic struck, he joined Enigma Marketing Services, a small business with a customer base in the B2B tech sector. Later that year, he helped sell the business to media services agency Just Media, with the newly combined enterprise rebranded as Just Global.
'There have been ups and downs, but it has been a lot of fun and I've learned a lot on the way'
Digital protection
Today, as a global recession looms, Sidhu sees Just Global as well placed to weather it. Some clients may cut their marketing budgets, but he thinks digital spending is likely to increase and that the company's data analytics team will be particularly valuable in helping clients understand where best to maximise their return on investment.
'We can feed back to them on how their marketing spend is doing,' he says. 'And if one channel isn't working, we can tell them which are, so they can redistribute their budget accordingly.'
Whatever the future holds, Sidhu is still very much enjoying the varied career he has carved out for himself.
'I've been very fortunate in the sense I've been involved with a number of start-ups and early-stage companies, which have grown and then we've exited,' he says. 'During the journey, there have been ups and downs, and difficult headwinds have brought all sorts of challenges. But the experiences have been a lot of fun and I've learned a lot on the way.'
Postscript
Since this interview took place in January 2023, Sidhu has left Just Global after completing the transitioning of Enigma Marketing to Just Media following its sale in 2020. He is now ready to begin work with another early-stage company or SME on a growth path before looking to exit.