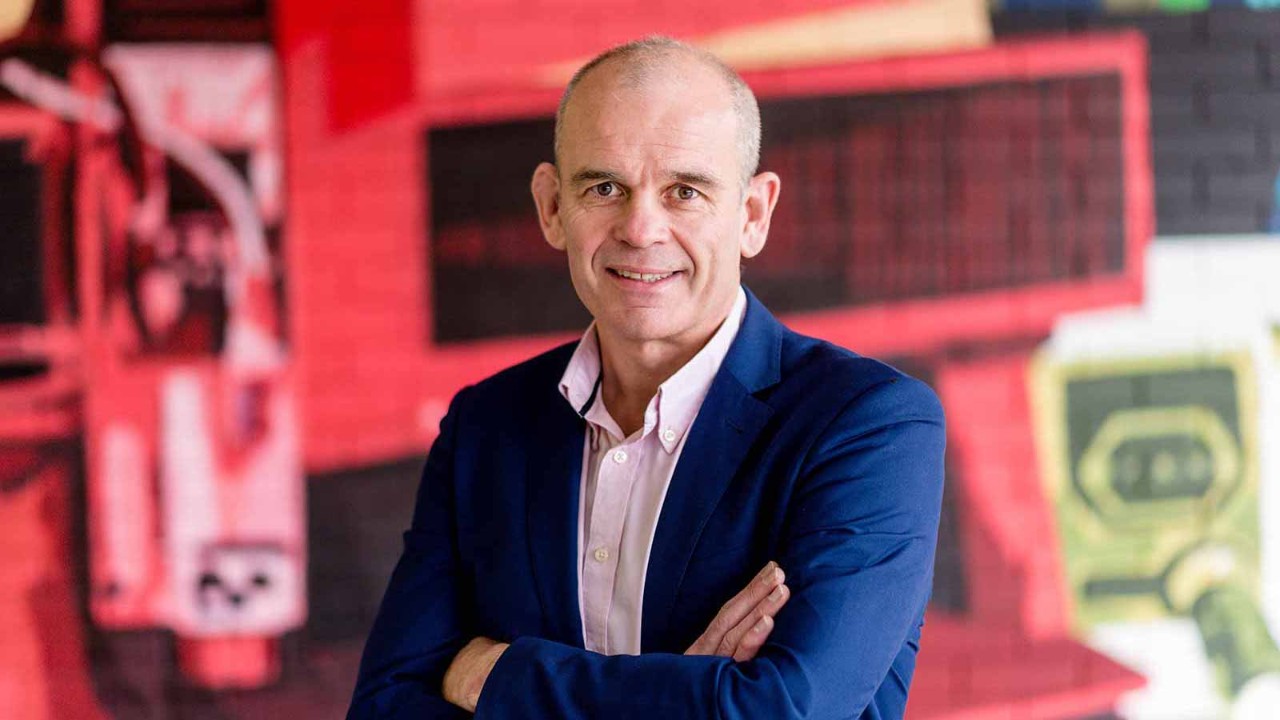 It's a global industry worth some €100bn in 2022, where technology, sustainability and changing consumer demand are creating new business models. Even so, the chances are that your most recent experience of renting a car at the airport felt pretty much like it always did.
Building on a 22-year career in the industry, Colm Brady FCCA is determined to play his part in bringing about real transformation in the sector, becoming CEO of Dublin-based software company  RentalMatics last year, the company he helped found 2016.
'We were dealing with a lot of fraud and exceptional claims in terms of accidents happening in our vehicles'
RentalMatics' core technology  telematics – effectively the electronic transmission of vehicle data from the car to a central database – owes its existence to the search for a system to track and monitor the performance of rented vehicles and capture key data around exceptional events such as breakdowns and collisions.
CV
2022–present
CEO, RentalMatics
2000–22
Executive Trust Limited
2018–22
Managing director, Europcar Mobility Group – Ireland
2012–22
Managing director, GoCar Ireland
2010–18
General manager, then business development director, Europcar Ireland
2003–13
Director of business development, Thrifty Car Rentals Ireland
2000–03
Financial controller and head of IT, Malone Car Rental
Ignition
Brady, who is one of the company's co-founders, recalls the circumstances. 'At the time, I was director of business with a large car rental company,' he explains. 'We were dealing with a lot of fraud and exceptional claims in terms of accidents happening in our vehicles. The reality was that, if we didn't solve these problems, there was a chance our insurance policy would not be renewed.'
Underpinning the need for a new approach was, Brady says, recognition of an enduring weakness in the sector, which, he adds frankly, 'continues to blow my mind. Our industry's business model is effectively to hand over the keys of an asset worth some €40,000 to someone without knowing where they are taking it, how it is going to be used or if it is in safe hands.'
The initial plan to purchase an existing software system and integrate it in the business foundered when it became apparent that no such system existed, and Brady says  'we decided to build it ourselves'. As the project gained traction and the in-house team realised they had something with a commercial value far exceeding their own needs, RentalMatics was spun out as a separate company.
'Car rental companies are looking to invest in the future, and telematics is certainly part of it'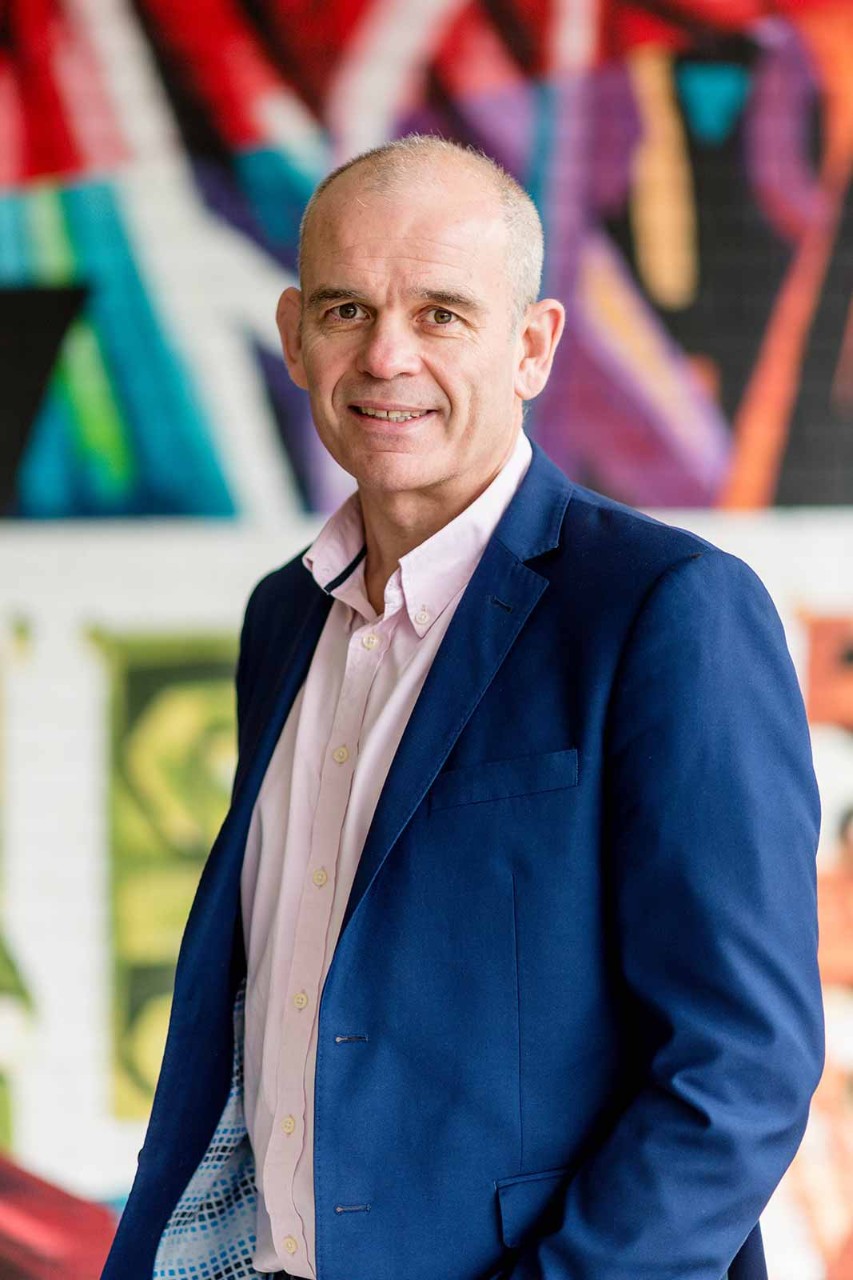 Unknown journey
As with many tech start-ups, the varied perspectives of its founders have proved critical to a strong beginning. Brady gives credit to a key decision made by his brother, who was also among the co-founders and served as chief technology officer in its first years, which has safeguarded the company's long-term prospects. 'Coming from a telecoms background, he recognised early on that, as we were setting out to solve problems that others hadn't yet considered, we needed to protect our IP [intellectual property]. We now have a patent granted in the US and are patent pending in the EU for some key features of our operating system in both markets.'
While the pandemic era was extremely difficult for the car rental sector, it also opened minds to new ways of doing business just as RentalMatics was expanding its offering to include a contactless rental service. 'This meant the rental experience could be moved from being counter-centric to app-centric, with the uploading and validating of driving licences and payment methods. This was hugely relevant in the Covid era, and people continue to see the advantages of being able to rent without queuing at a desk.'
In addition, a post-Covid rebound means 'car rental companies are looking to invest in the future, and telematics is certainly part of it. What we offer is a very saleable product right across the world, and there is no geography we can't work in.'
'We are heading for a touchless future'
Meanwhile, the current uncertainty affecting some of the country's high-profile IT employers is also playing in the company's favour, Brady says. 'The talent pool is finite here, and as employers we would have struggled in the past against some of the bigger names in terms of recruitment. However, we have recently filled vacancies at a speed we would not have seen before. Our plan is to double employee numbers from the current 30 and to more than double sales in the coming year.'

Road ahead
While RentalMatics has a very clear market offering, Brady sees additional revenue streams emerging from the information its systems provide.
'We are already working with one customer on projects to help support and provide data to government bodies to understand how our roads are being driven and the impact of traffic management strategies on them. We are all familiar with vans parked at roundabouts and strips on roads to track vehicle use. We can offer data that is more robust and available all year round. That's just one example of many possible uses of our data in the future,' he says.
Innovation has always been part of Brady's business style, and it is telling that his first role in the car rental sector was as both finance director and head of IT. His key skill, he says, 'is the ability to look at data and understand how it can provide valuable business insight'.
'Whether you become an accountant or follow a path in business, you become a better person as a result of ACCA'
It was a skill used to considerable effect when he joined a small car rental company with a fleet of just 300 cars. 'By the end of my time with the company, we had 10,000 vehicles, one of the largest fleets in Ireland. That doesn't happen without constantly looking for opportunity.'
Timeline
2016
RentalMatics founded
2019
Shortlisted by Technology Ireland as Emerging Company of the Year
2020
Partners with European Space Agency to develop and improve telematics capabilities
2022
Granted US patent for the dynamic creation of location geofencing
Career moves
ACCA entered Brady's life after school as a natural aptitude for numbers led him to recognise the opportunity accounting could offer. 'My experience is that, whether you become an accountant or follow a path in business, you become a better person as a result of ACCA. Sometimes third-level education is overly focused on one area, but ACCA is about personal development and becoming rounded as a person.'
There was, however, more to his career decision than a flair for numbers. 'When I was in sixth year in school, I was diagnosed as dyslexic. There are different levels of dyslexia, and while mine wasn't the most severe it was certainly holding me back. The end result was that I didn't get the points I wanted in the Leaving Certificate.'
That led to his decision to do ACCA's accounting technician course, a stepping stone to the ACCA Qualification. Along the way, he received the support of the Dyslexia Association Ireland and says ACCA was also very considerate, giving him additional time at exams to re-read his work and make corrections. 'And I'm sure they overlooked a few spelling mistakes along the way,' he adds. By getting the skills and supports needed, 'I could learn and express myself in a different way. The whole experience was crucial to shaping my career and my belief in finding better ways to manage people and for people to communicate and interact.'
'I've always believed in working hard and training hard'
In his downtime Brady is a committed triathlete and competed in the 2022 Ironman World Championship in Utah. He is a great believer in the power of sport to transform lives. 'My first job in practice came from a conversation on the rugby pitch in Clontarf Football Club. Later in my career, my role in the car rental company came from a conversation on the balcony in the same rugby club. I've always believed in working hard and training hard, and so much of my creative thinking comes as I'm out running or cycling.'
That creativity looks set to have significant impact on an industry charting a path through a changing world. Brady says: 'We are heading for a touchless future where businesses will need information on every aspect of their vehicles to compete successfully.'