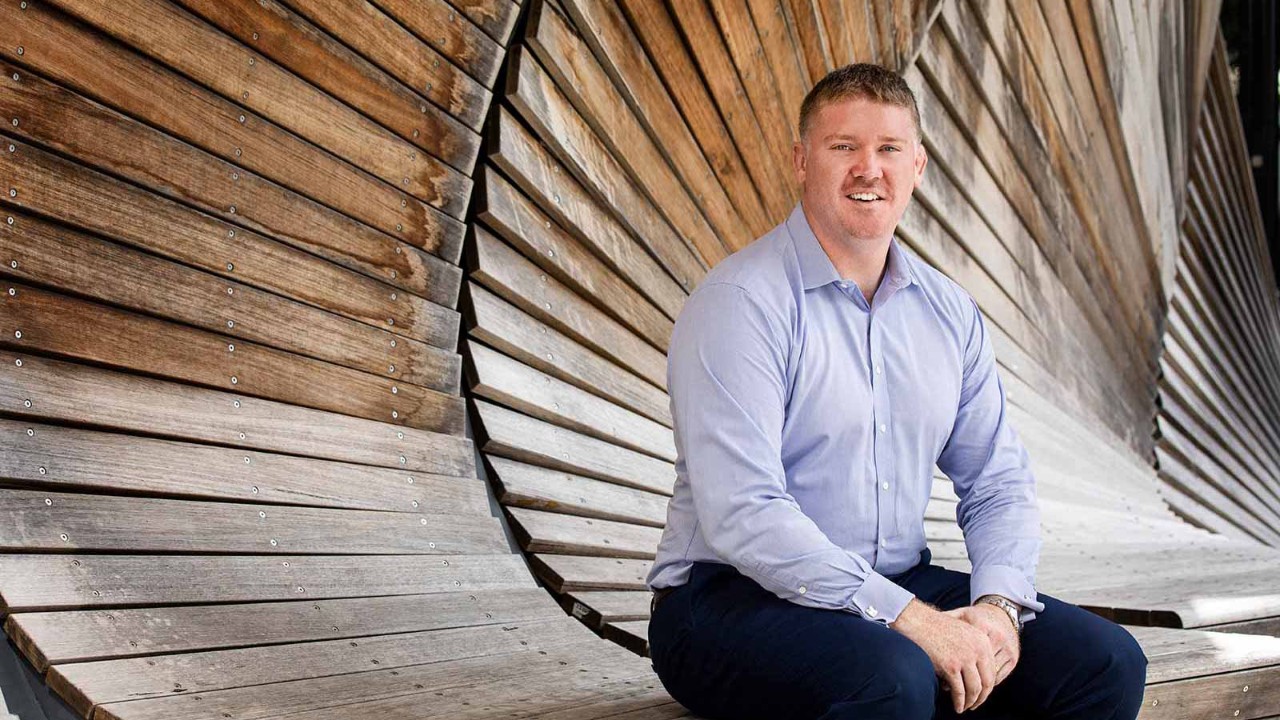 Personal and professional development opportunities are everywhere, even if grasping them sometimes involves a leap of faith.
Val Baynes recognised the career potential of the ACCA qualification after completing a degree in Ireland. Less sure was his decision to see where a move to Australia would take him.
'In my experience, doing extra-curricular activities pays benefits that may not be immediately evident'
Both paths led to a senior role at Australia's largest bank, and a life that encompasses the best of his Irish heritage and his adopted homeland.
'I always knew I would go down the accounting line,' says Baynes, executive manager for payment operations at CommBank (Commonwealth Bank of Australia), from his Sydney office.
After graduating in 2005 from the University of Galway, majoring in accounting, Baynes considered the practice route. 'But then I saw a role advertised in Dublin with State Street International Fund Services, an American investment banking services group, and I was really keen to learn more about funds and securities products.'
New start
While his peers embarked on gap years, Baynes, who describes himself as 'professionally risk-averse', shored up his career prospects with further study. The ACCA qualification, he says, 'was a no-brainer'.
Studying while he worked, he enjoyed rapid career progression. By 2009 he was financial controller for technology development EMEA at the Bank of America Merrill Lynch.
'We took a chance on a one-year holiday visa'
But the global financial crisis hit Ireland hard. 'It was a pretty challenging economic environment,' he says. He was made redundant, and with limited prospects for contract positions, he and future wife Clare decided to try their luck in Australia.
Baynes says: 'We took a chance on a one-year holiday visa, knowing that if things didn't work out we could be back in Ireland pretty quick.'
Pay-off
In Sydney, his ACCA qualification paid off with an offer to join QBE Insurance Group. He rose through the ranks in his six years there before moving to CommBank. His appointment was 'part of a succession plan', and within months he was executive manager for financial control.
In his current payment operations role, he oversees a team of nearly 200 globally located staff performing operational activities, confirmations and investigations related to the settlement of domestic and international payments.
The bank's payments function, he says, 'has the monumental task of transacting tens of billions of dollars a day – representing around 40% of the total daily transaction value across the Australian economy'.
'I don't feel you can be a member of a group and be entirely on the recipient side of all the benefits'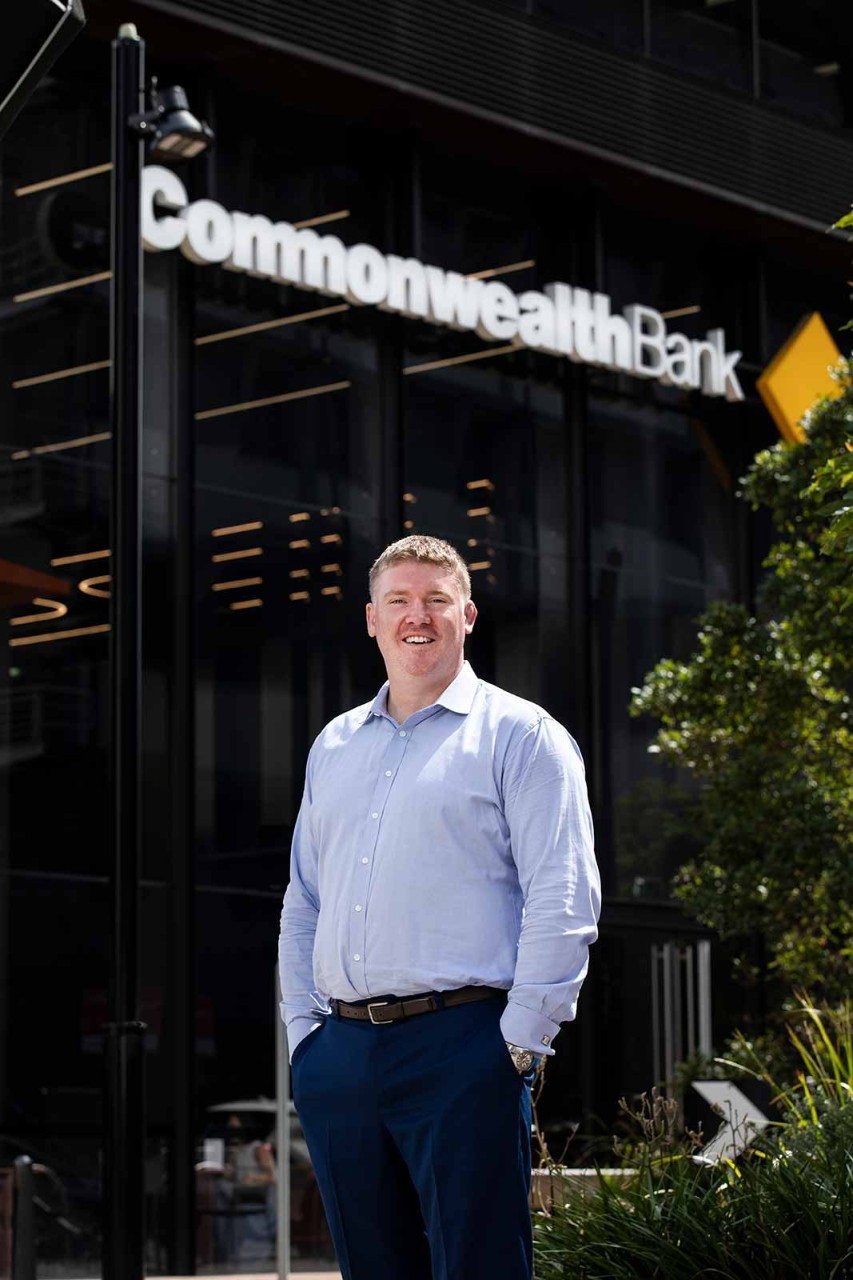 Photography by Studio Commercial
Advocate of the year
Active participation in ACCA has been a cornerstone of his professional life. In Sydney, he has keenly supported efforts to promote ACCA in Australia and New Zealand.
'I don't feel you can be a member of a group and be entirely on the recipient side of all the benefits,' he says. 'Personally, I've focused on the practical and simple things I could do, like supporting the ACCA approved employer programme, being available to new members and new arrivals in Sydney to guide them with mentoring and information about local employment, and contributing in the various forums, surveys and events. It's all the small things that make a difference.'
In recognition of his contributions, Baynes was awarded the ACCA ANZ member advocate of the year award for 2022.
For him, ACCA advocacy is a win-win. 'Our roundtable discussions are a fantastic way to breed new ideas, just as being involved with newly qualified members gives a fresh perspective on things.'
Céad míle fáilte
Connection to his home country remains important, too. In his first year in Australia, he was one of the expat group that founded the Sydney Irish Rugby Football Club.
'It stemmed from a discussion about things we missed from home, and what we could do to bridge that gap for new people arriving,' he explains. 'Rugby seemed a good fit.'
What started as 'small, grassroots stuff' – playing touch rugby in a park on Sunday mornings – ultimately led to a fully fledged team in the NSW Suburban Rugby Union that today has hundreds of members.
Baynes says: 'We've always prided ourselves on continuing the Irish céad míle fáilte [a hundred thousand welcomes], extending that to everyone who might want to join the club, regardless of their background.'
CV
2023

Executive manager payment operations, Commonwealth Bank of Australia
2017
Executive manager, financial control, Commonwealth Bank of Australia
2011
Finance business partner, QBE Insurance Group, Australia
2007
Financial controller for technology development in EMEA, Bank of America Merrill Lynch, Ireland
2006
Fund accountant, State Street, Ireland
Disruption's upside
Having worked in financial services since university, he still finds the profession exciting. The innovation currently disrupting the industry is, he says, 'in some senses challenging, but presents so much opportunity to grow and learn'. He adds: 'I love being part of an industry that meets community needs and keeps the customer at the centre of everything we do.'
Knowledgeable finance business partners will be required to convert increasingly complex technical change into digestible business plans that demonstrate true economic benefit, he says. 'Being able to support business in demonstrating value to the wider community through ESG [environmental, social and governance] reporting will bring a whole new element of economic benefit as well.'
'When I got involved in setting up the rugby club, I didn't know it would give me a new set of skills'
The father of two young sons, Baynes says his advice to them will be the same as for the aspiring accounting professionals he mentors: don't focus on work to the exclusion of all else.
'When I got involved in setting up the rugby club, for example, I didn't know it would give me a new set of skills that would ultimately benefit my career. But it lent itself brilliantly to managing teams and dealing with larger organisations.
'In my experience, doing extra-curricular activities pays benefits that may not be immediately evident.'
CommBank
1911

Commonwealth Bank of Australia founded
16 million
Number of customers – in Asia, Europe and North America as well as Australia and New Zealand
53,000
Number of staff
A$9.6bn
Net profit (US$6.8bn) after tax for financial year ended June 2022, up 11% year on year