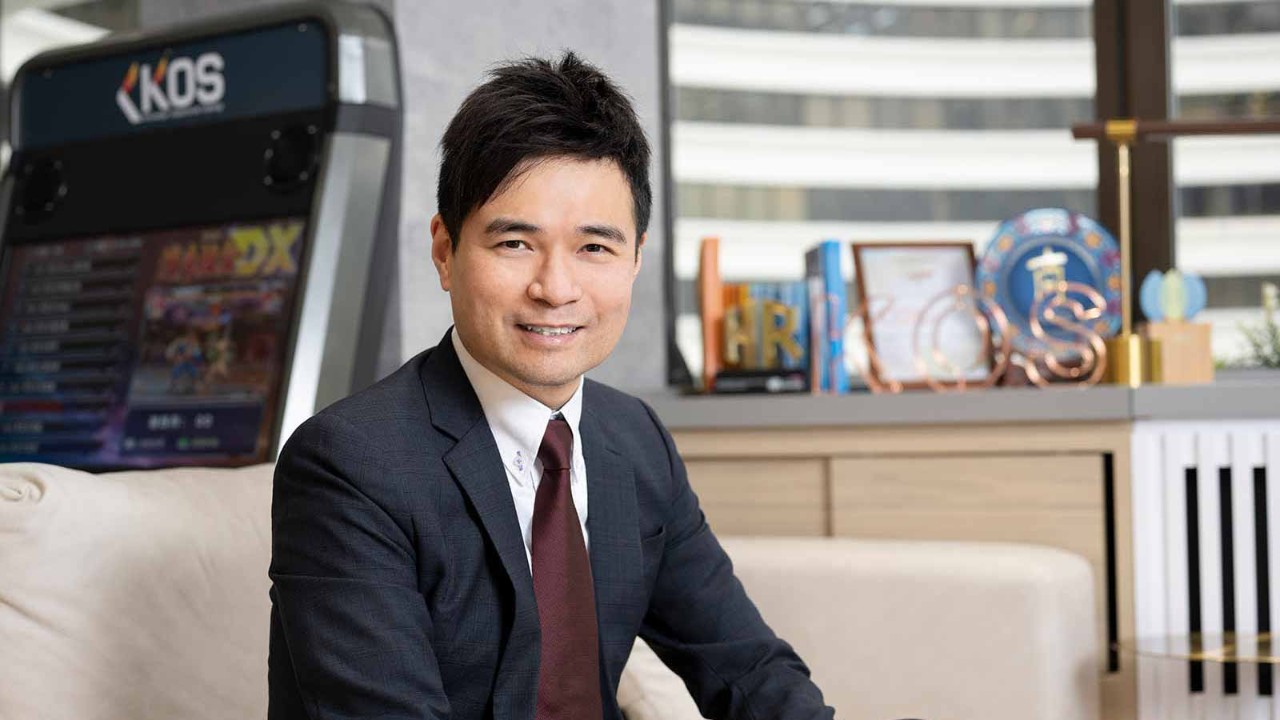 As chief strategy officer (CSO) at human resources service provider KOS International, Eric Ng could be a shining example for the sort of talent the Hong Kong-based consultancy is keen to snap up.
His career progress has involved continually adding other skills to his accountancy training, along with nurturing the business sense that has made him a valued adviser to the business.
'At KOS, I lead the development and execution of corporate strategy to spur growth and sharpen business performance for the group.  I also oversee investments, mergers and acquisitions, analyse market dynamics and company performance. Key to what I do is the practical application of my accounting, finance and legal knowledge plus knowing the business inside out to fully utilise resources to grow the company.'
'Accounting is a skeleton. To that basic skill, you can attach whatever you like and pursue whatever you like'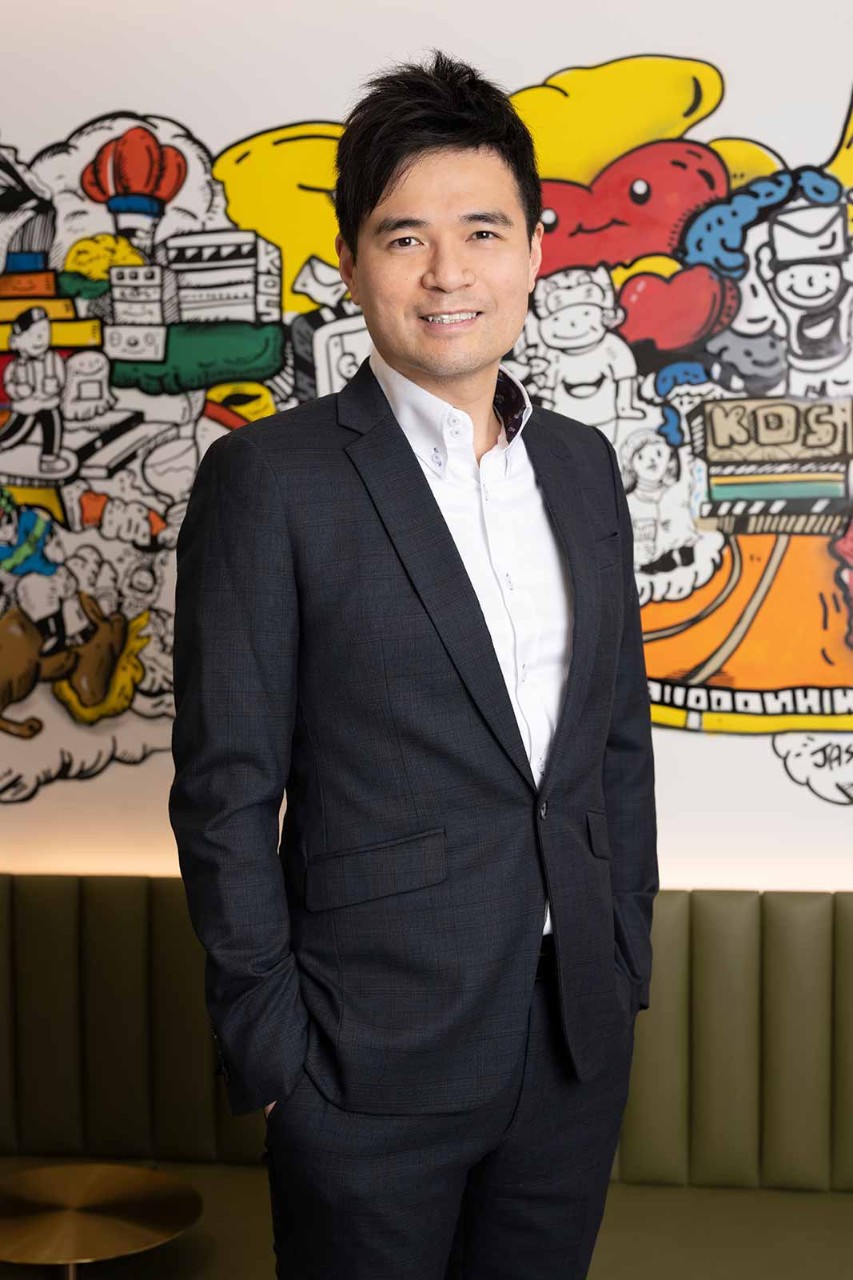 Long Guan Photography
As CSO, Eric has to take a wide-lens view of the business, familiarising himself with what is happening in the industry, and understanding the ambitions of shareholders and management. He communicates regularly with the CEO and team leaders on the front line to get a solid view about what is happening. 'There are no absolute answers, no rules to follow or books to go to. This is what makes the role exciting and feels extra rewarding when milestones or achievements are accomplished.'
Skills skeleton
Eric worked at a Big Four firm, an investment bank and a venture capitalist before landing at KOS, which listed on HKEX's GEM board in 2018.
Building on these myriad roles and sector shifts, Eric sees accountancy training as an excellent way to understand the basics of doing business. He thinks of his fundamental accounting skillset as a basic framework to which other experiences and expertises can be added.
'An accountant will know all the financial numbers of a company, which allows him to understand the conditions of a company very well,' he points out. 'Accounting is a skeleton. To that basic skill, you can attach whatever you like and pursue whatever you like,' he says.
'I'm always eager to learn; it is what drives me to explore different areas. I was never worried about whether it was beyond my reach, I just felt excited that I could learn something new. As long as you keep an open mind and never think that you already know everything, you never cap your capability.'
Upskilling
He believes the accountant's role stretches to acting as an adviser to the business. 'Everyone can read the data,' he says, 'but one of the most valuable things an accountant can do is to give meaning to the numbers and present the key business messages to management. At the end of the day, business is the core.'
'When you move up to management, there are many problems that cannot be solved by books and rules. Accountants should adapt their mindset'
To equip himself with more skills and business acumen, Eric studied for a master's in law. He explains: 'All business relationships are built on contracts, so the law is important to a business – for mergers and acquisitions and partnerships, among others.'
CV
2021
Chief strategy officer, KOS International Holdings
2015
CFO, Soul Capital
2012
Financial controller, Central Development Holdings
2010
Finance senior associate, Macquarie Group
2006
Audit senior, Deloitte
Business sense is something that accountants need to work at developing, he says, adding that, like lawyers, the profession is trained to refer to rules and books to solve problems. 'When you move up to management, there are many problems that cannot be solved by books and rules. Accountants should adapt their mindset.'
Dare to try
After studying finance at university, Eric worked in audit at Deloitte where the Big Four experience gave him 'a really good training ground.' He later moved into investment banking and then, finding the sector an exciting one, he joined the family office of Soul Capital, a highly active venture capitalist firm whose portfolio includes GoGoVan (now called GoGoX and HKEX-listed), the ride-share service for freight.
'The boss was very energetic and wanted to incubate a lot of companies,' he explains. 'I got a chance to work on the buy side as well as the sell side.'
KOS International
2009
Year KOS is founded by four entrepreneurs working from a home office in Hong Kong
4
Number of offices: in Hong Kong, Macau, Shenzhen and Guangzhou
100+
Number of employees
HK$108.9m
Revenue (US$14m) for 2021 financial year, up 66% on 2020, and 35% on 2019 (pre-Covid)
Headhunting
He moved into recruitment in 2021 at time when lockdown campaigns across the world had shifted priorities for staff and led employers to rethink the purpose of their office spaces. Eric says some companies are considering more flexible recruitment strategies, such as hiring Hong Kongers living overseas and allowing them to work remotely, although this depends on the needs of specific industries.
With many employees prioritising their work-life balance and reflecting on the nature of work, Eric notes that 'candidates might think of more aspects about the job such as the meaning of their work and whether their opinions are valued.'
At KOS, the emphasis is on a long term relationship with candidates and clients rather than a transactional approach. Working closely with clients to anticipate their needs and meet their expectations is essential, so that trust is established and the best candidate found.
And for those looking at new roles and opportunities, the focus is on support and advice with career goals set over a longer timeframe. 'For candidates, we plan ahead, setting goals throughout a career so they can make the best decisions that aren't based solely on salary or title,' says Eric. 'We want to be a lifelong partner that guides them on a path to success.'