Tanzila Rahman is a standout among South Asia's senior finance executives, not only for her ambition and talent, but for the fact that she has reached a level in her career that is overwhelmingly staffed by men.
The regional financial controller for the British Council in South Asia joined the cultural institution as its head of finance, and was promoted to her current role two years later.
'To climb the career ladder, you need to have ambition,' she says. 'It's good to dream big and think big.'
Yet she is also grounded enough to recognise that career progression typically isn't an unbroken series of triumphs. 'I think it's also important to recognise there will be failures along the way,' she says.
'It's good to dream big and think big'
Grow with the flow
In her current role, Rahman manages the end-to-end accounting processes in the five countries where the British Council operates in South Asia (Bangladesh, India, Nepal, Pakistan and Sri Lanka). She ensures that their financial statements are accurate and comply with organisational policy and regulations. All the lead financial controllers in the region report to her, and she reports to the regional FD.
'The finance team is responsible for providing accurate, timely and effective financial information to the organisation and its stakeholders,' she says. 'Our team has responsibility for our accounting and financial reporting, managing our financial risks and controls, and tax and treasury responsibilities. We aim to support the organisation in making the best financial decisions and secure value for money as we use commercial and public funds.'
The British Council – a charity supported by the UK's Foreign, Commonwealth and Development Office – builds connections, understanding and trust between the people of the UK and countries worldwide through education, culture and the English language. Working with governments, the organisation strengthens higher education systems in order to drive social and economic growth, partnering on systematic reform and access to English language learning.
Through its activities, the British Council supports sustainable development, empowering women and girls to lead, influence and benefit from global networks, promoting inclusivity and shared values, advancing student mobility and delivering exams under UK qualifications as well as teaching centre courses for enhancing English skills.
'Change is the only constant we have, so we need to remain open-minded and go with the flow wherever possible'
For Rahman, one of the highlights of her role is working with people from different countries and cultures. 'I get exposure to fresh perspectives and ideas, and learn different and new ways of working,' she says.
Effective leader
An 'accessible and approachable' environment is at the heart of Rahman's leadership style, alongside being 'able to create a shared purpose for your team and motivate them to achieve it'. She maintains an open-door policy, believing that 'it is equally important, if not more, to listen to your team and value their ideas, feedback and contributions'.
Rahman credits her line manager – the regional finance director – with helping her create an effective leadership style. 'He has always been incredibly supportive,' she says. 'He has empowered me with tasks that enabled me to develop professionally, has guided me where I had to steer through challenging times, and has motivated me and the South Asia team to do our best.'
The most challenging aspect of her role, she says, is also the most satisfying: constantly adapting to change. 'In my role, I see a lot of changes in financial processes, technology and organisational design. I must first embrace the change myself, and then implement that change within the region. I need to understand it and then I basically have to convince and motivate people in my region.
'It can be quite stressful and it requires a lot of work. But change is the only constant we have, so we need to remain open-minded and go with the flow wherever possible. Once a change programme is implemented and brings about the desired benefits, it is really satisfying.'
'I've done a lot of recruiting over the years, and there are far too few female applicants'
Gender gap
A woman in what is largely a man's world – she quotes a recent study that found that just 12% of senior finance roles across South Asia are held by women – Rahman is keenly aware of the advantages of bringing more women into the accounting profession.
'Finance and accounting is a sector that's growing and has huge potential and opportunities,' she says. 'However, one of the challenges that I feel is often overlooked is the lack of female representation. I've done a lot of recruiting in my roles over the years, and there are far too few female applicants.'
She is doing her bit to promote the kinds of opportunities available for professional women,  including taking part in ACCA-organised online sessions to encourage women to enrol for the professional qualification.
She notes that greater awareness is needed so that the region acknowledges that female participation in the workforce, particularly at the upper end of the career scale, is a problem. 'As professionals, we need to brainstorm ideas and solutions together to reduce the gender gap,' she adds.
'I have been lucky that the organisations I've worked for have really prioritised reducing that gender gap. However, I can see that it remains male-dominated, so I feel that I should do my part to promote the finance industry as a career wherever I can.'
Opening doors
Rahman stresses the importance of networking, too. When starting out in her career in 2009 at A Qasem, an EY member firm in Bangladesh, she attended as many events as she could to broaden the kinds of opportunities that could subsequently arise for her. 'The more people you know, the better it is for your career,' she says. 'I used to attend a lot of corporate social events and other ACCA events, because I felt that I would meet potential employers.'
Rahman's move to BRAC in 2010 was a big step. 'In the public sector I work on a larger scale with a lot more people, both locally and internationally,' she says. 'The organisation was substantially larger, as was its operations. The work culture, the policies and processes were vastly different and so I had a steep learning curve to move from one industry to a completely different one. However, each job has been a huge learning opportunity for me and added diversity to my experience.'
How to succeed
Like many of her peers, Rahman is no stranger to working long and hard for success. Throughout her career, she says she has set herself short-, medium- and long-term career goals, and has always been a proactive learner, putting aside time every Sunday to develop her technical and soft skills.
Back all that sheer hard work up with perseverance, and success will come, she believes. 'I think it's important not to expect a shortcut in your career. Most of us will not get some amazing job right at the beginning of our careers. It's important to manage expectations, but also to believe in yourself and know that you will get there with time and hard work.'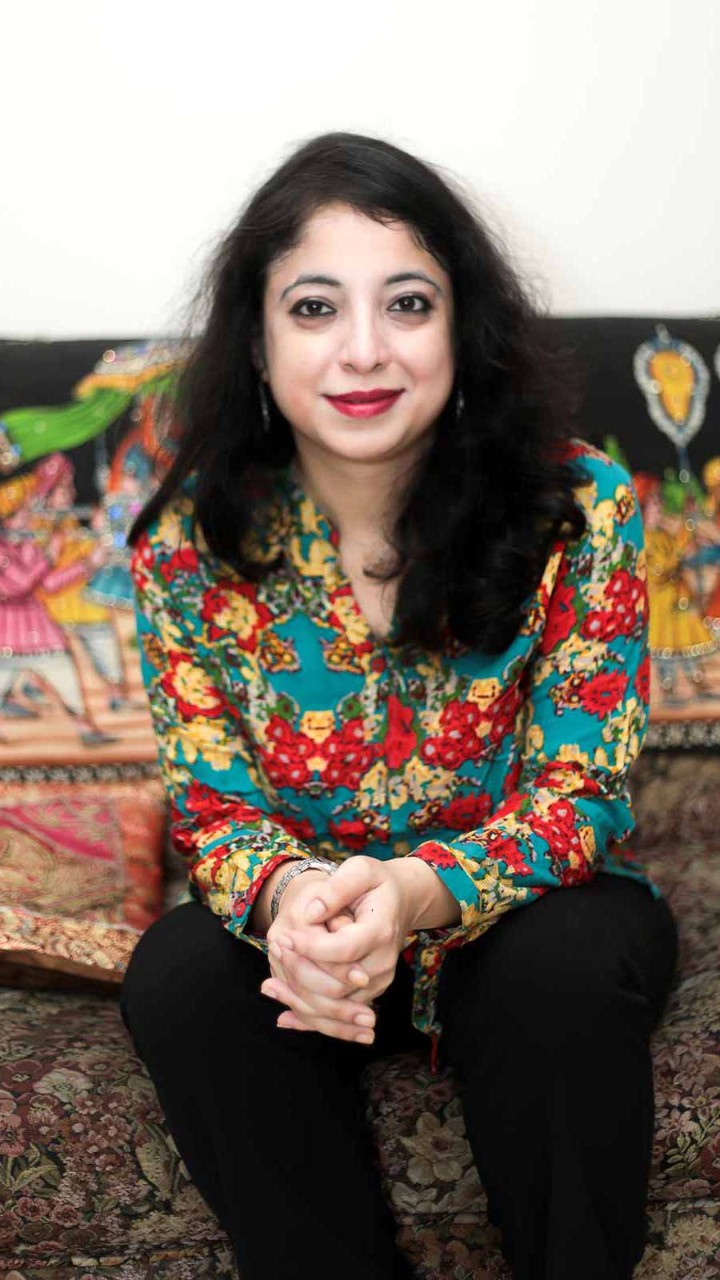 CV
2015
Joined British Council Bangladesh as head of finance; promoted in 2017 to regional financial controller for South Asia
2010
Senior manager, finance and accounts, BRAC, Bangladesh
2009
Assistant manager, audit and assurance, A Qasem, an EY member firm in Bangladesh