For over 40 years, the Chicago Journeymen Plumbers Union has been turning the Chicago River green for the annual St. Patrick's Day Parade celebration
It's the national holiday with extraordinary international appeal, celebrated with as much aplomb in cities across the globe as in its home country. Since the first St Patrick's Day parades were held in Boston and New York in the 18th century, there's no doubting 17 March has always had special appeal to Irish people far from home.
While the era of mass emigration is long over, many Irish people continue to look abroad for formative work and life experiences. Among them are some 2,000 Irish members of ACCA, currently working in 45 countries around the globe. AB spoke to five ACCA Ireland members living abroad about what St Patrick's Day means to them.
'People come together in the pubs, and share stories through song'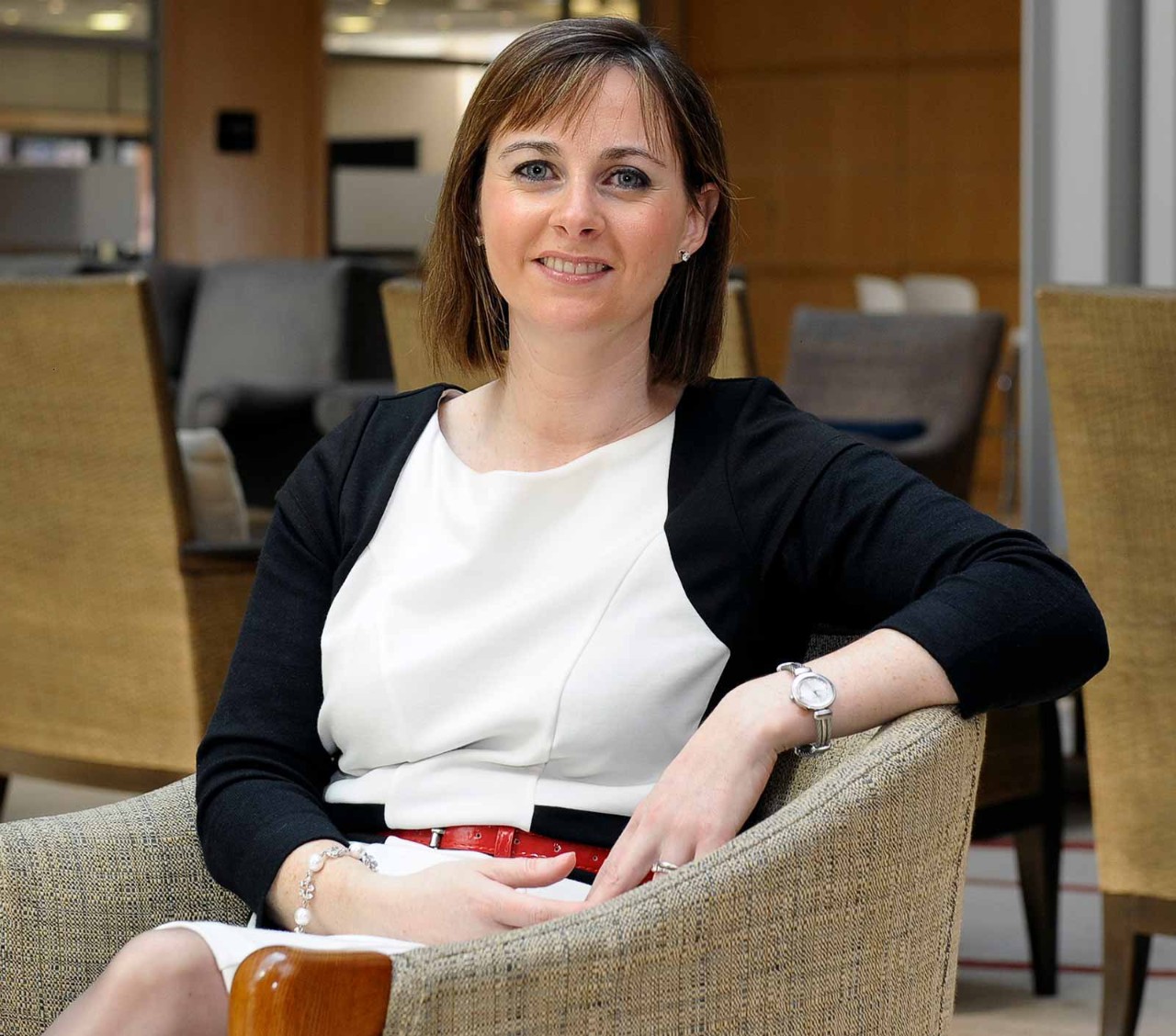 Fiona Hillebrand FCCA is head of project management at Stanlib. Originally from County Limerick, she now lives in Johannesburg, South Africa.
'Living abroad has made St Patrick's Day special for me. I have celebrated the day in Luxembourg and Johannesburg and each has been very different. It's always wonderful to see people of different cultures and nationalities embrace Irish people and their culture, whether by asking questions about St Patrick or wanting to learn to dance an Irish reel or jig.
'My attitude to life has always been work hard, play hard – something I can link to being Irish. Having worked with many young South Africans, I have been able to demonstrate this at work and connecting socially with colleagues at after-hours work functions and having the craic.
'For me, an Irish pub sing-song session is something unique, and I have great memories of these growing up. People come together in the pubs of Ireland, sing and share stories through song. With lots of country pubs closing in recent years, I hope this tradition won't die out.'
'It gives me great pleasure saying I am Irish'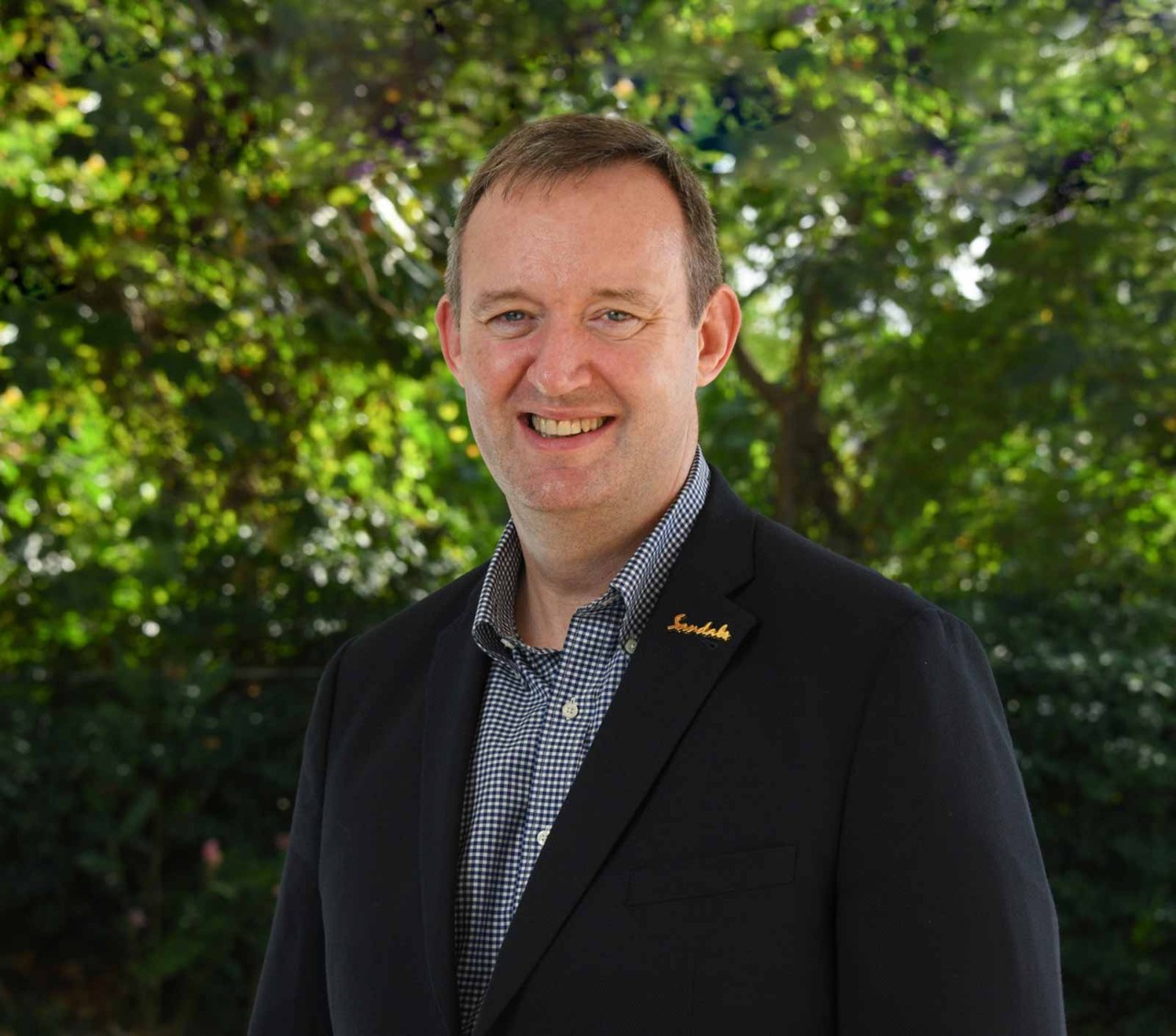 Conor Lawler FCCA is CFO of Sandals Resorts International. Originally from County Carlow, and more recently County Wicklow, he now lives in Montego Bay, Jamaica.
'I normally celebrate St Patrick's Day with friends in Montego Bay. There are not many Irish people in this part of Jamaica, so I tend to meet friends and colleagues from other parts of the world. Sandals Resorts has a full day of Irish entertainment on the day, catering primarily for our Irish American clientele.
'The warm welcome and friendly approach of Irish people is something I really value. It gives me great pleasure saying I am Irish, as most people in this part of the world have relations or have travelled to Ireland and understand the craic and the atmosphere of our friendly welcome. The small, sweet, extra-strong bottle of Guinness brewed in Kingston by Diageo doesn't quite do it for me, but I will raise a toast to home with a local Appleton 'rum and ting' on the day!
'The atmosphere of an Irish rugby international in the Aviva Stadium in Ballsbridge is something you can't beat. There is not much rugby in Jamaica and I don't really get down to the Blue Mountains that often to support the Jamaican bobsleigh team!'
'I appreciate the sense of living in the moment that Irish people have'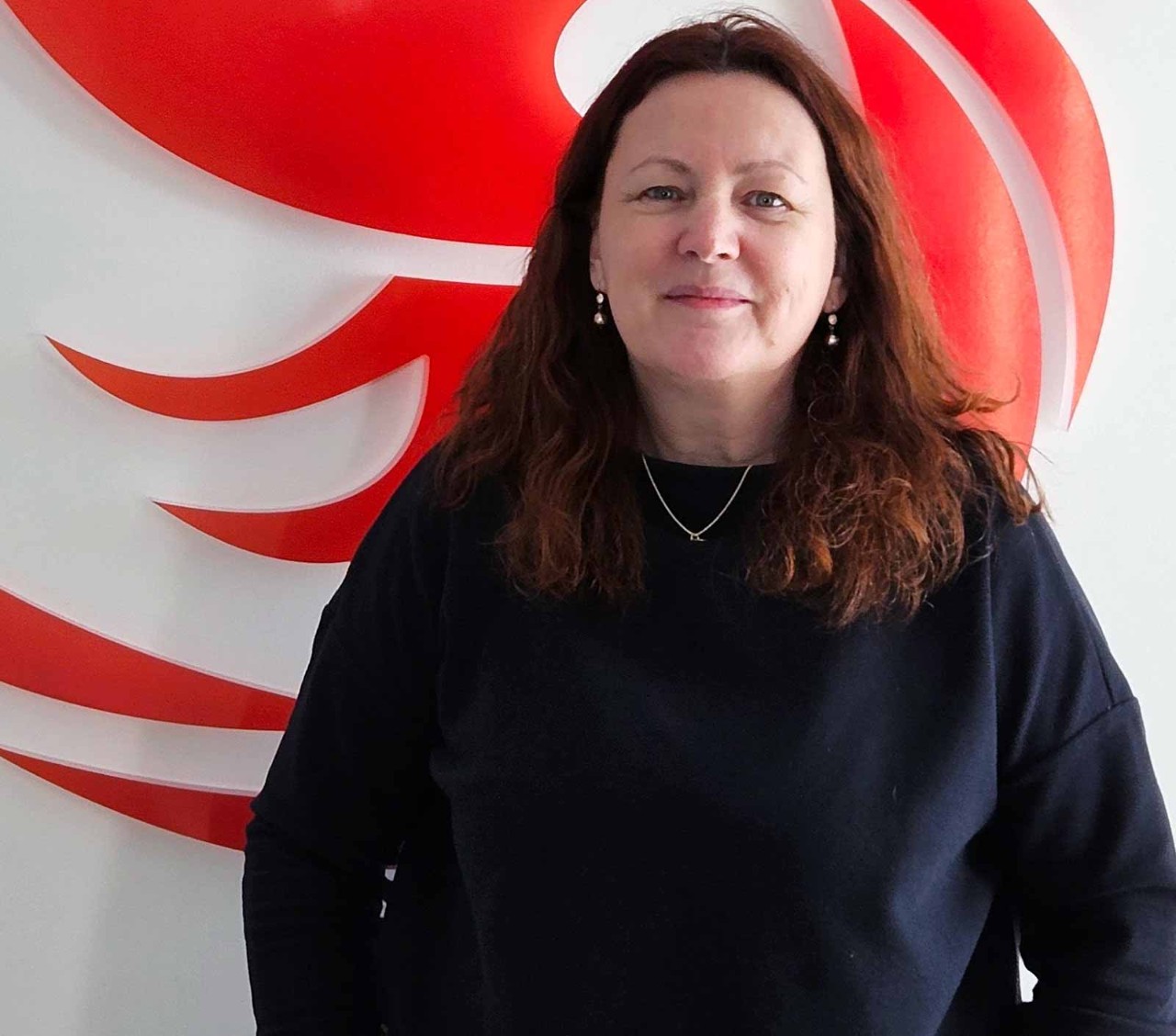 Michelle Carvill FCCA is managing director of Phoenix PSF. Originally from County Down, she now lives in Luxembourg.
'St Patrick's Day will be a day in the office for me, but not without celebration. I'll prepare Irish coffees for my colleagues, maybe with home-made shortcake or fruitcake. There will be a splash of green in the office and an evening event organised by the large Irish community in Luxembourg.
'I appreciate the sense of engagement and living in the moment that Irish people have, which we bring to our careers and everyday social interactions. We like to connect and interact, and participate in activities, be it music, sport or drama, or even professional activities that build strong support networks.
'A traditional Irish breakfast is something I miss and feel I only truly enjoy when I am back home! A mug of tea, and an Irish radio talk show on in the background would be a nice start to the day on the 17th.'
'I start the day with pinning fresh shamrock on my lapel'
Joe O'Regan FCCA is managing director, Harvard Global Support Services. Originally from County Limerick and County Kilkenny, he now lives in Boston, Massachusetts, in the US.
'St Patrick's Day is a day to celebrate my Irishness. I start the day with pinning fresh shamrock on my lapel and bring pots of shamrock to work to share with my colleagues. We have a great community of Irish friends that work at Harvard and will get together for lunch at a pub called Grafton Street. In the evening, I cook an Irish meal – colcannon with sausages – for my family and will enjoy it with a Guinness.
'Being Irish has allowed me to have a very strong work/life balance. I feel that, having worked in Ireland, I learned early on that life outside work is extremely important and that a good balance equips you better to handle stressful situations.
'One place I miss in Ireland is Mulligan's pub on Poolbeg Street in Dublin. It is one of life's pleasures to sit there with a pint of Guinness and The Irish Times while chatting with the bartender.'
'Travel is in our DNA. We are not afraid to bring our culture with us'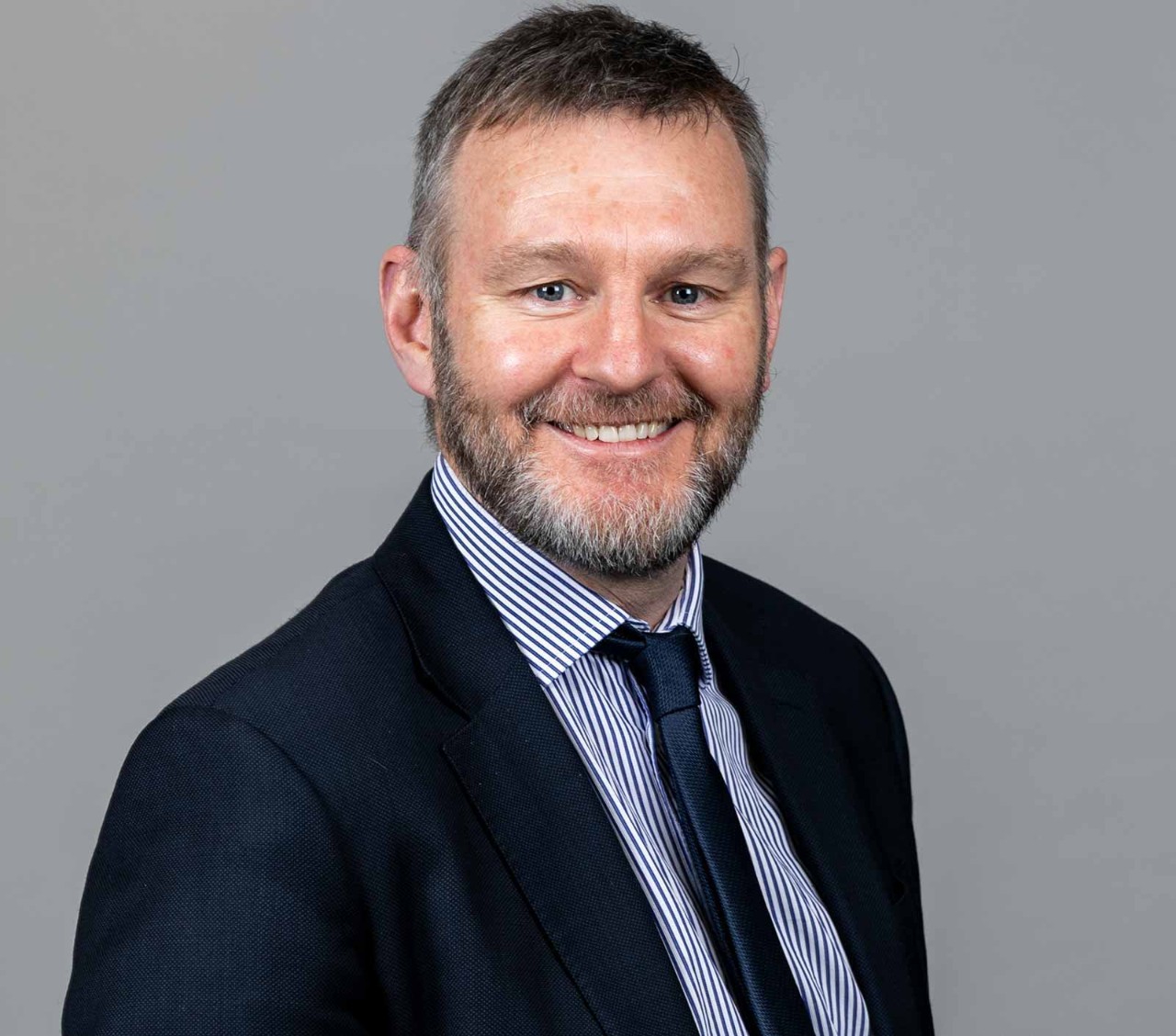 Brendan Sheehan FCCA is CEO of White Squires. Originally from Rathcoole, County Dublin, he now lives in Brisbane, Australia.
'St Patrick's Day is a chance to celebrate what it means to be Irish. Bringing the kids to the parade and seeing the streets of Brisbane decked out in green, white and orange is a highlight. In the run-up to the day, there will be many other events held around the country with Irish government representatives and trade bodies.
'In my early days here, I met a very successful fellow Irishman who had lived in Australia most of his life. He told me: "I want to be buried in Ireland because that's my home." I found that inspiring. I think travel is in our DNA. We are not afraid to head off and explore new lands and bring our culture with us. We're outgoing and easygoing, and generally successful wherever we go. But Ireland is our home and even if some people don't make it on that final journey, we never forget where we came from.
'I've come to value Irish culture in all its aspects over the years, but the thing I think I miss most about the country is the craic. No visit to an Irish pub or even the St Patrick's Day parades here can replace the warmth and belonging you get in a gathering of friends and family back home. I try to get home fairly regularly and when I do it's like I never left. Níl aon tinteán mar do thinteán féin [There's no fireside like your own].'
Rocking the shamrock
For the benefit of ACCA members who are not from the Emerald Isle, St Patrick's Day was made an official Christian feast day in the early 17th century. It is marked on 17 March, the traditional fifth-century death date of St Patrick, and celebrates the arrival of Christianity in Ireland, and the heritage and culture of the Irish in general. Celebrations generally involve public parades and festivals, and the wearing of green attire or shamrock plants. St Patrick's Day is celebrated in more countries than any other national festival, and in recent years famous landmarks around the world have been lit up in green.