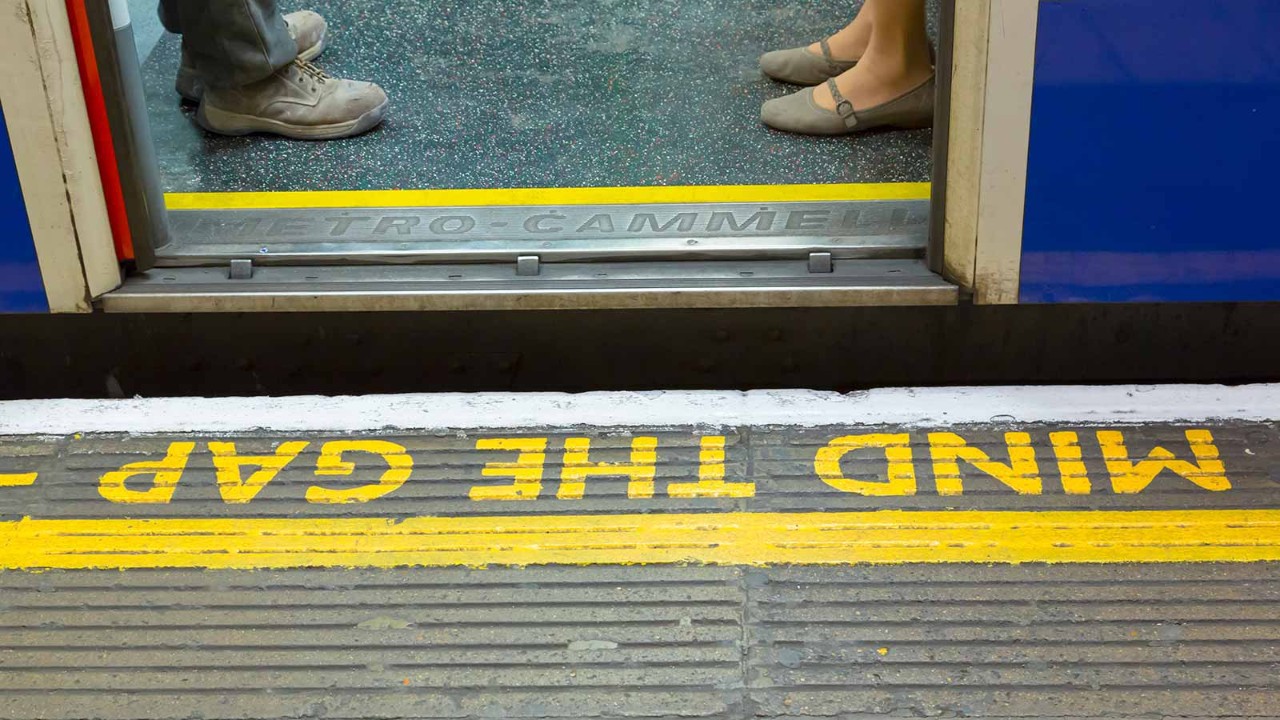 I made a flying visit to London for the recent Council meeting, and one of the distinctive sounds that always reminds me I am back in the city is the safety alert on the Tube.
When the train doors slide open, a confident, recorded voice warns passengers to look out for the drop between platform and carriage. 'Mind the gap!' it booms.
A similar siren sounds in my ear when I consider the difference in opportunities between men and women in business and in life. It is a theme that is especially topical as International Women's Day is celebrated in March.
In some places the life chances of women have worsened not improved
It's true that women have made progress in many places. There are countries where female professionals are treated far more fairly than they were even a generation ago. But that is far from the case everywhere. In some places the life chances of women have worsened, not improved, in recent years.
It is clear that women are still denied the chance to fulfil their entire potential, and that is true in all walks of life. In politics, for instance, Jacinda Ardern resigned as New Zealand prime minister in January 2023 after six years in the post. During that time she emerged as a widely admired leader, respected on the world stage, and her sure sense of statecraft elevated her nation's standing in the international arena.
Yet when she stepped down – with customary dignity and candour – the rotten criticisms that came her way were largely based on gender. Many sexist commentators gleefully claimed that it proved women really 'can't have it all', by which they meant a career as well as a family.
Just 11 of the CEOs of the top 200 US businesses are women
Double standard
We see women held to a different standard in business too. I read a statistic that just 11 of the chief executives of the 200 leading US businesses – 5.5% – are women. In fact, there are more men on the list named James or John than there are women.
That only makes sense if you imagine that men are 19 times smarter, work 19 times harder, or are 19 times more talented than women. Far more likely, I think, that women have one 19th of the opportunities.
At ACCA we have always striven to extend opportunities for women, and with some success. Our own chief executive is a woman, Helen Brand, and most of her executive team are women. Most of our Council members are women. My dear friend and colleague Ayla Majid serves as our vice president, and I have the good fortune to follow in the footsteps of our last president, the amazing Orla Collins. The future for women with ACCA also looks bright, as 58% of our students are female.
There is always more to do, though, and International Women's Day is a perfect reminder that when it comes to fairness for females in work and in life, it's important that we always mind the gap – and play our part in closing it.