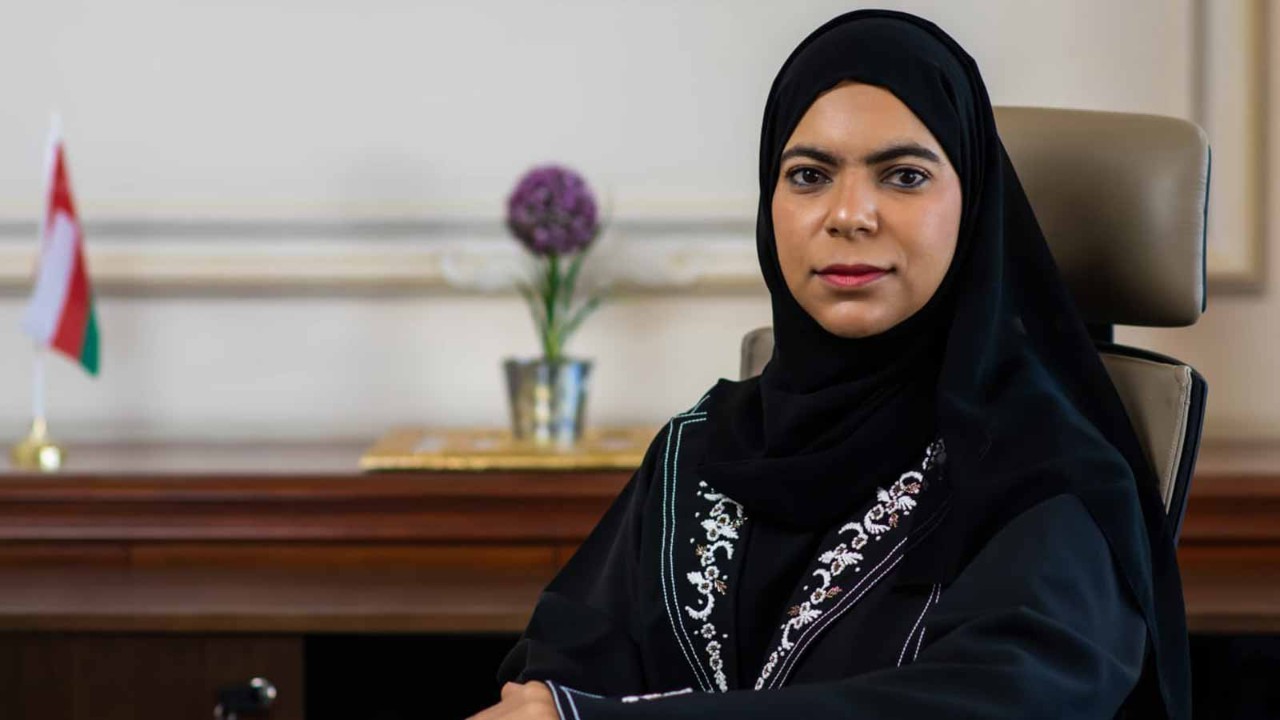 Oman's public finances have a lot riding on Fatma Al-Maawali FCCA. As leader of a major National Asset Register (NAR) project for Oman's Ministry of Finance, she is responsible for making the first ever proper verification and valuation of all the government's assets, including its public-private partnerships. When brought onto the state's balance sheet, the value of those assets will help cut the country's hefty borrowing costs.
'Without a national asset register, the worth of the country is not well identified'
The lack of thoroughgoing asset valuation data has been impacting Oman's credit rating. Al-Maawali explains: 'Ratings agencies always look at the debt of a country, and our rating was low as it showed only data related to the debt. We have big, valuable infrastructure in our airports, ports and roads, and many natural resources as well. Without a national register, the worth of the country is not well identified.'
CV
2022
Seconded to the Oman Ministry of Finance's National Asset Register as project manager
2020
Seconded to Tawazun as energy and government assets lead
2005
Started at Petroleum Development Oman as financial accountant, progressing through management roles to lead financial accountant and infrastructure finance manager
Identifying and valuing Oman's vast, diverse and decentralised stock of state assets also involves identifying which are underperforming and should be divested. Al-Maawali liaises with a range of stakeholders, including government ministers and undersecretaries.
'Change management is not easy when different entities are involved,' she says. 'There are new policies and procedures that need to be applied, but a stakeholder might not have the time, budget or resources to implement them. So we deploy our team and a consultant to train them.'
'It's satisfying to deal directly with ministers, to say this is my proposal and this is how we should run it'
Corridors of power
One of the undoubted pleasures of her current role (where she is working on secondment from the country's largest company, Petroleum Development Oman) is that she gets to sit down with the country's decision-makers and have her voice heard.
'It's satisfying when you deal directly with the ministers, saying this is my proposal and this is how we should run it,' she says. 'Because of the success of Tawazun [the strategic plan for addressing the country's fiscal deficit, which Al-Maawali recently worked on], where they brought in people of the right calibre to work on the programme, I feel the Omani leadership has changed, and they are open to listening to us.'
It's certainly the case that women now hold prominent roles in Oman – several government ministers are women, as is the CFO of Petroleum Development Oman (PDO). Al-Maawali believes that ability trumps gender in the sultanate but that some women are held back from pursuing career progression by a perception of family responsibilities.
'Celebrate your achievements. If you showcase yourself, you will be seen'
Her advice for other women is: showcase yourself, grasp opportunities, and in the face of challenges, be open about those as well. 'You cannot handle everything yourself, so remove that from your mindset,' she says. 'If you need more resources, say so. Celebrate your achievements as well. If you showcase yourself, you will be seen, and will get the right support and recognition for the future.'
She is certainly giving others plenty of encouragement to follow in her footsteps. She has coached a cohort at Injaz (an NGO promoting the potential of youth across the MENA region), and participated as mentor in two start-up weekends for entrepreneurs. And when it comes to speaking up, her activities in the Toastmasters public-speaking organisation reflect her undoubted ability.
Hand-picked
Yet it wasn't always like that. She recalls underestimating her own abilities when she began her university studies. But by the time she graduated and was hand-picked at graduation to join the finance team at PDO, her self-belief was growing.
'This was a huge opportunity,' she recalls. PDO is the leading oil and gas producer in a country where the sector accounts for more than 70% of government revenue. What's more, she says, the organisation 'focuses intensely on the development of its employees and women's empowerment'.
Finding her passion at PDO in finance, and with her career goals soaring, she realised she would need a professional qualification to boost her prospects even further. PDO's sponsorship of her ACCA studies proved fortuitous.
She progressed steadily up the PDO ranks and in early 2020 was picked again – this time by the government – to participate in the national programme for fiscal balance (known locally as Tawazun), on secondment from PDO.
'Oman depends on oil and gas revenue. With prices going down since 2014, it's been very difficult'
Fiscal balance
The programme was a response to the country's economic challenges, and Al-Maawali was one of the talents the government assembled from different sectors and organisations to find a way forward. 'We depend on oil and gas revenue, and prices had been going down since 2014,' she explains. 'It was a very difficult time for Oman.
'The first priority of the programme was to devise a mid-term plan for 2020–24 to reduce the fiscal deficit and maintain financial stability,' she explains. Her own contribution to Tawazun's many projects was as part of a working team charged with the creation of two strategic companies: Energy Development Oman (EDO) and Integrated Gas Company (IGC),.
After her current secondment ends in June 2023, she will return full-time to her PDO job but remain as a consultant to the NAR project, which is expected to run for three to five years.
'I love fashion. I have my own abaya boutique business'
Asset recognition
She believes her ACCA training has 'definitely' boosted her career. 'Knowing how to recognise assets, and the right accounting policies for those assets, is something I have gained from my ACCA studies,' she says. 'I will make sure this programme always has a professional accountant in the team – because it needs one.'
Her accounting knowledge has also helped her set up her own side business, a clothing boutique devoted to the abaya (traditional dress for Omani women).
'I love fashion,' she says. 'I have a shop close to my house with two employees who design and make all the clothes, and also those of customers' own designs.'
Petroleum Development Oman
US$14.5bn
Cash flow from oil & gas operations, 2021
70%+
Share of Oman's crude oil production, along with most of its natural gas
1,223,000
Combined oil, gas and condensate production (barrels of oil equivalent per day, 2021)
8,900
Number of employees, made up of 60 nationalities and more than 70,000 contractors