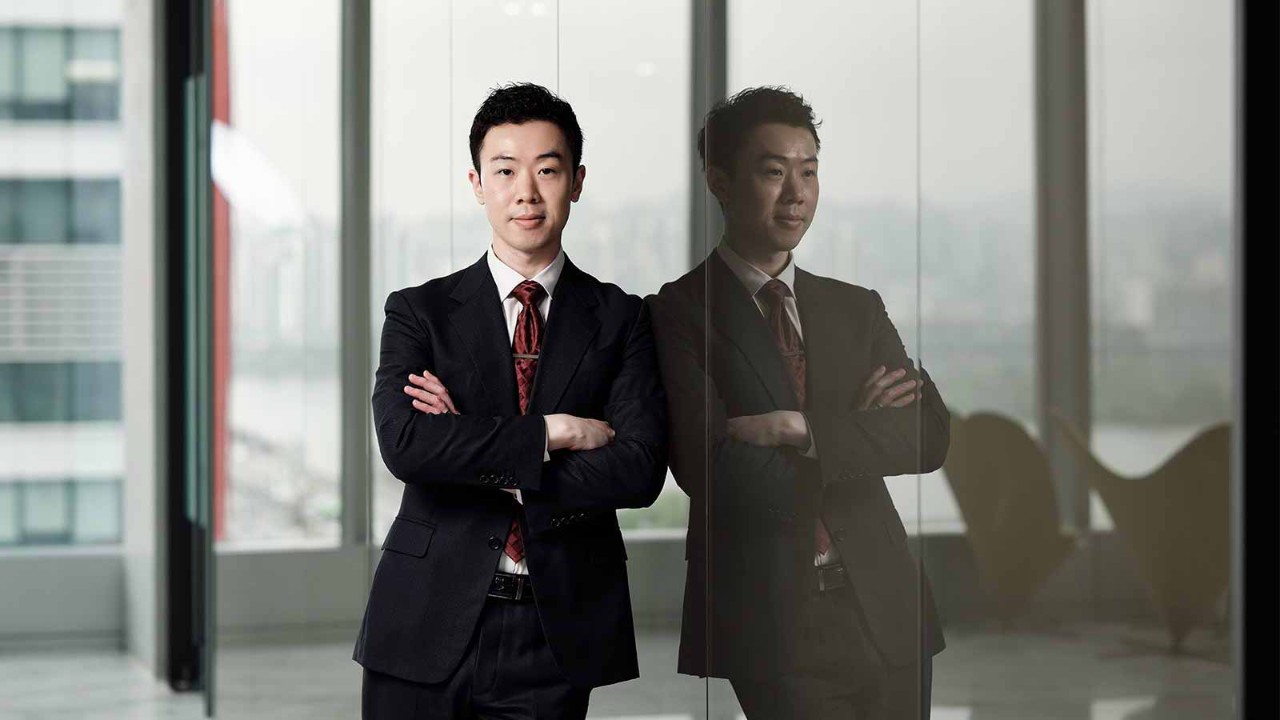 To an economics graduate, advising distressed businesses on navigating their way out of a global financial recession might have felt like a baptism of fire. But for Trevor Yeung, that early experience in 2012 introduced him to forensic accounting, setting him up, just seven years later, for a management position at Deloitte Korea in the specialist field of disputes and investigation services.
Not that he knew it at the time, but within a decade the Londoner would relocate to South Korea, get married, write a book on cryptocurrency, and become a father.
'What's exciting for me is that each case, each problem, is unique, because each business is unique'
An international appointment is not for everyone, he points out, but adds that his own experience has been 'completely positive', largely due to the support of his wife as well as that of his family back in the UK.
Yeung was on a protracted vacation in South Korea with his Korean girlfriend (now his wife) when the offer to join Deloitte Korea's dispute support practice in Seoul seemed too good to pass up. He cancelled his plans to return to the UK and settled on making Seoul his home.
'When I first met the head of my department, he explained his ambitions to grow this new area, and made it sound like I would have a part to play in that plan. I was motivated to work on his team.'
Having also worked in industry, he says that 'in practice, certainly at Deloitte, there's more opportunity to be proactive, which I think suits me'.
Fraud focus
Forensic accounting, which particularly appeals to Yeung, was one of the specialisms targeted for expansion by Deloitte Korea. His role involves working on anything from internal investigations within companies to crossborder dispute resolution, often involving multimillion-dollar discrepancies. One recent engagement involved helping a company put a value on a large and complex claim against a counterparty. Another related to investigating the sales recognition practices within the Korean office of an international company.
'What's exciting for me is that each case, each problem, is unique, because each business is unique,' he explains. 'When a client has an issue, I feel fully equipped with my financial and accounting acumen, as well as Deloitte's suite of data analytics solutions, to bring an efficient and effective solution.'
Finding relevant records and financial data to build a case, while abiding by data retention policies and regulations, can be a real challenge.
'It's a fine line,' he explains. 'Data policy is different depending on the company, country and type of data. A forensic accountant has to be cognisant of those specifics while looking through evidence and analysing transactions.'
CV
2019–present 

Senior manager, dispute support, Deloitte Korea, Seoul
2014–18
Managerial roles in client asset management and corporate finance, Lloyds Banking Group, London
2012–14
Analyst, financial restructuring, Zolfo Cooper (now AlixPartners), London
'Seeing different managerial styles shaped the type of manager I want to be and try to be'
Early years
The middle of three children of accountant parents, Yeung always had an affinity for mathematics. At university he graduated in economics and econometrics. After that, during his first job in financial restructuring at a management consultancy that is now part of AlixPartners, Yeung studied for his ACCA qualification.
He has, he says, 'definitely used my ACCA knowledge in every role I've had to date'. And with ACCA recently joining the British Chamber of Commerce in Seoul, he has also agreed to act as a local ambassador for ACCA.
'ACCA has a great opportunity to expand into the Korean market where it can offer potential students a world-class curriculum, and to employers, a cohort of well-trained accountants,' he says.
Before joining Deloitte Korea, he held various managerial roles at Lloyds Banking Group in London, including in client asset management and corporate finance, which he credits with honing his soft skills. 'During my four years at Lloyds I learned how to effectively communicate with various types of stakeholders including senior executives,' he says. 'Seeing different managerial styles shaped the type of manager I want to be and try to be.'
'Making meaningful connections is important'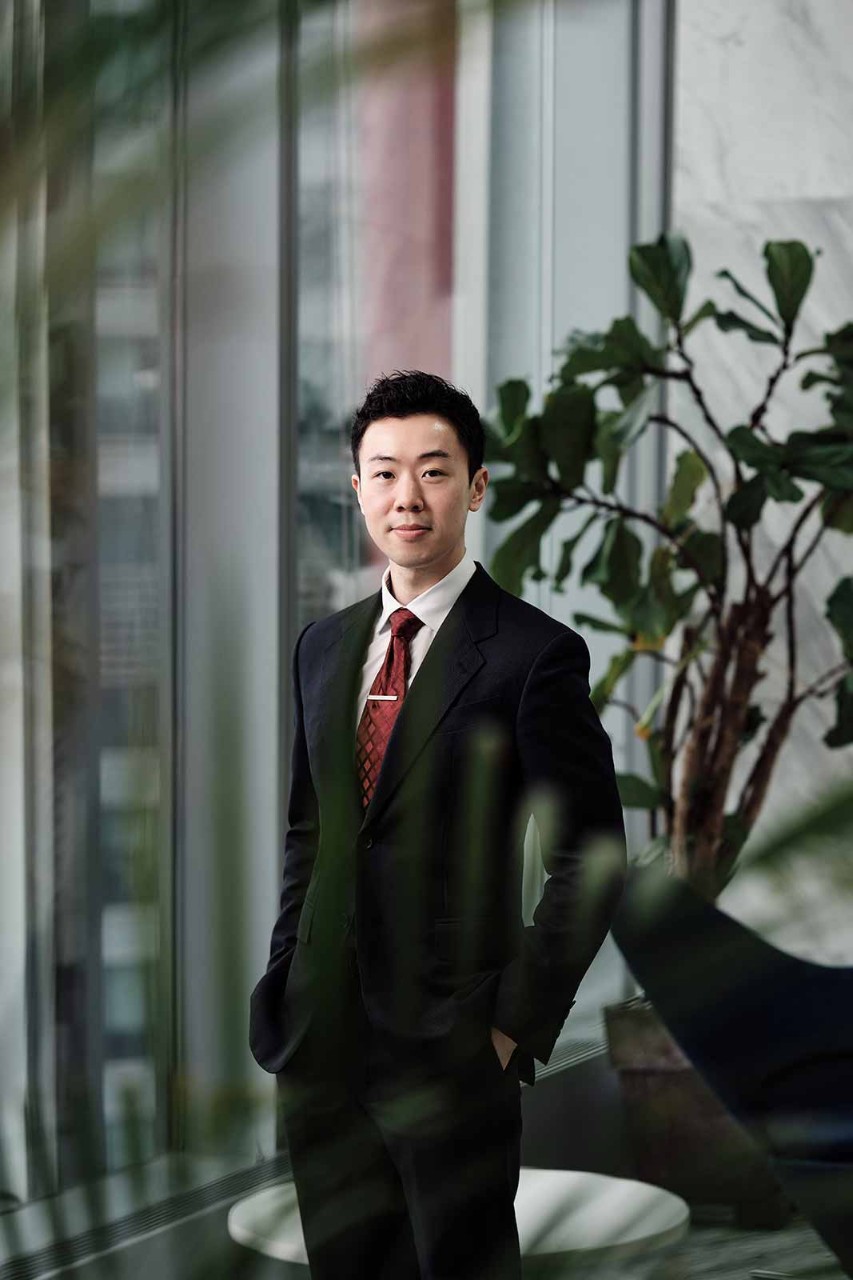 WelkinLight Photography
Extracurricular
To progress his career goals, Yeung is focused on building his network. 'Making meaningful connections, whether in South Korea, Asia Pacific or even globally, is important right now,' he says. Attending industry events and always reaching out to people is key for him.
Accounting, though, is by no means the only string to his bow. He is also a Grade 8 violinist and a Grade 8 clarinet player who has performed in several orchestras and twice for Princess Anne in the UK. 'My parents invested a lot of their time and money into my and my siblings' extracurricular activities,' he explains, adding that the years of musical tuition he received was 'an important part of my childhood, influencing my attitude and ability to learn'.
Economics interest
His personal interest in finance and stock market investing didn't just lead him into finance in the first place ('I studied economics and accounting because I was invested in finance personally – I wanted to understand the material and really know it'), it has also prompted him to write a book, Into the Cryptoverse, an introduction to bitcoin, cryptocurrencies and blockchain technology. Self-published on Amazon in December 2021, it debuted as a top seller in three categories (business economics, banks and banking, and high-tech business and finance).
So what's his take on cryptocurrencies? In Yeung's estimation, no digital currency in its current state can replace money at this point in time. 'But there might be one, or a collection of cryptocurrencies, that will do so in the future.'
When? 'Who knows?,' he laughs. 'That's the question everyone is asking.'
Deloitte Korea
2005

Deloitte enters the Korean market via the acquisition of Anjin, an Arthur Andersen legacy firm originally set up in 1987
2,000+
Number of employees
KRW239bn
Deloitte Anjin advisory sales in 2022 (US$178m)