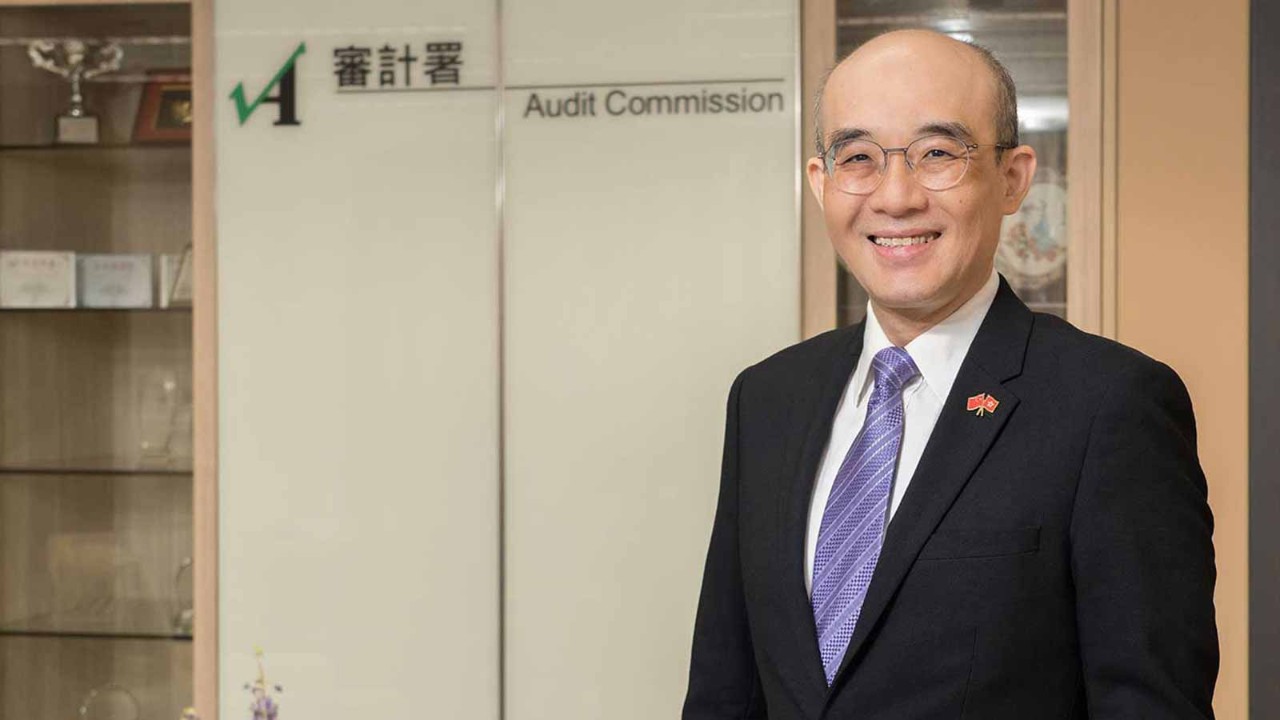 The work of an auditor is multi-faceted and demanding; even more so when you add in the layers of complexity of the audit function within a public sector institution, or a government.
'The sense of mission in the public sector is very different. In addition to our professional ethics, we have a duty to report to all citizens,' says Professor Nelson Lam, director of audit of the Hong Kong Special Administrative Region (HKSAR) government.
'The Audit Commission is like an external auditor with some of the functions of an internal auditor'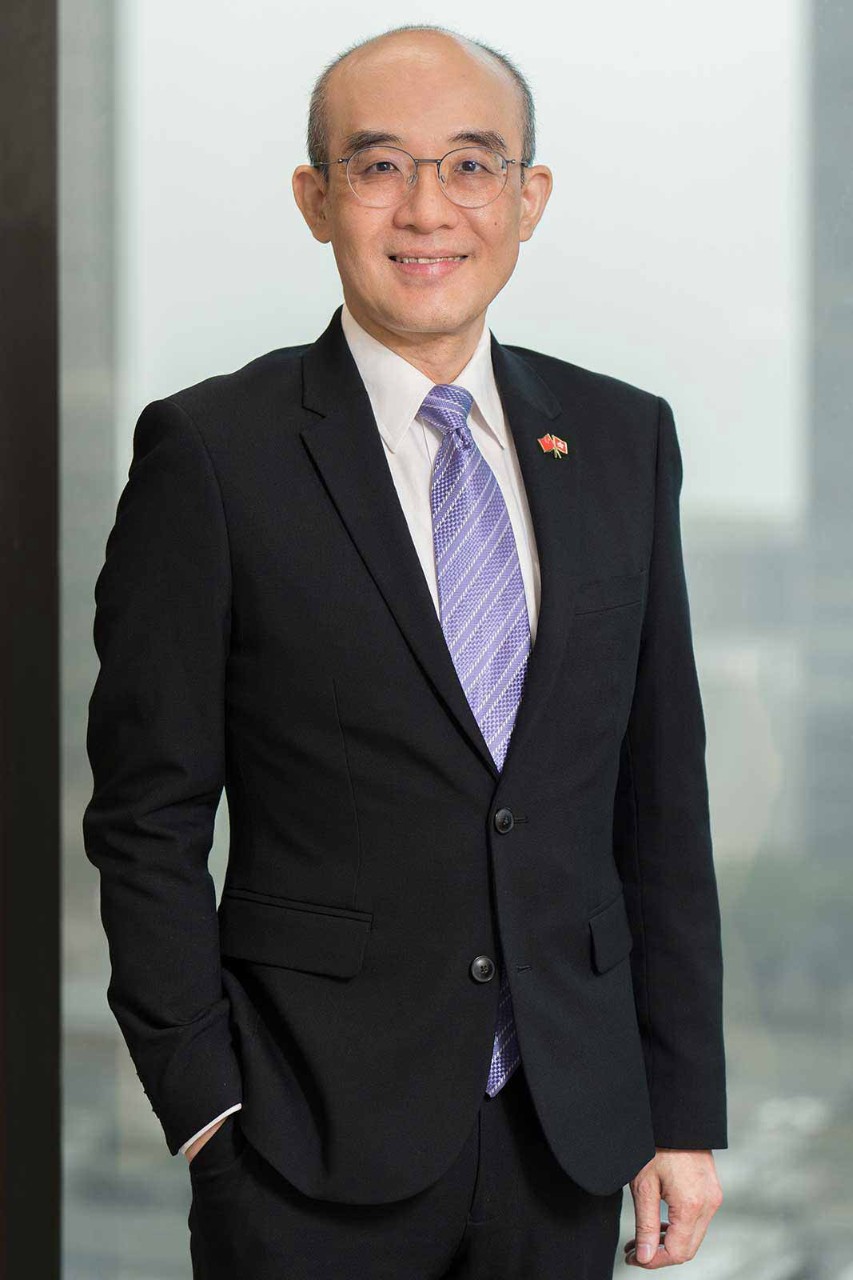 All-round auditor
The Audit Commission operates independently from the rest of the government and reports to HKSAR's chief executive. Lam was nominated by chief executive John Lee and appointed by the central people's government as director of audit in 2022. Lam is, in effect, the auditor of the government's accounts.
'The Audit Commission is like an external auditor with some of the functions of an internal auditor, but the auditing subjects are government departments and the public sector,' Lam explains.
The work of the commission goes further than auditing the accounts of the government. Twice a year, it carries out value-for-money audits (VMAs) – which go beyond purely financial data – to examine the economy, efficiency and effectiveness (the 'three Es') with which government departments and public organisations have discharged their functions. VMAs conducted in recent years include the Continuing Education Fund and the management of the development at Anderson Road project.
Ethical principles underpin the work of the commission, along with a high standard of workmanship, points out Lam. 'We uphold independence and professionalism, and offer auditing services of good quality to the government and the public sector,' he says.
The ultimate purpose is to improve the quality of service and accountability of the public sector. 'We go a little bit further than the international ethical standards, which focus more on the profession; we also focus on people and help employees with their self-development,' he says, stressing the importance of looking at the whole picture rather than purely zoning in on the numbers.
Commitment to serve
Lam has garnered 30 years' experience in accounting and auditing. Among his achievements, he founded  his own boutique accounting and consulting practice, and has served as a non-executive director and chairman on a number of boards, including the Accounting Development Foundation and the Accountancy Caring Alliance. He was also the former president of the Society of Chinese Accountants and Auditors.
An active member of ACCA in Hong Kong, Lam has developed his teaching skills, delivering revision classes at Hong Kong Baptist University where he is adjunct professor. And as a keen writer, he has co-authored books on financial reporting, collaborating with peers in the US and Asia.
His enthusiasm and commitment in serving the accounting profession and the community in Hong Kong, has seen him take on myriad roles in society. He was elected a Legislative Council member in 2022, representing the Election Committee constituency, giving up the role to take on his current position.
CV
2022

Director of audit, HKSAR government
2022
Member, Legislative Council of HKSAR
2021
Adjunct professor, School of Business, Hong Kong Baptist University
2008
Founder and CEO, Nelson Consulting Limited
2005
Founder, Nelson and Company (subsequently Nelson CPA Limited)
1994
Assistant manager to manager, Bingley Wong and Co
1991
Audit assistant to supervisor, KPMG Hong Kong
Digitisation challenge
With decades of experience, Lam recognises how the work of accounting professionals is changing as technology evolves. Digitisation in both output and internal processes is important, Lam notes, with levels reflected in VMA reports. 'If we spot any government departments that haven't improved in digitisation, we look into it and include that in our reports,' he says. 'We examine how departments standardise, extract and apply data, and assess whether digitisation can keep up with current requirements.'
'AI is like the calculator; one day it will become a tool that we cannot do without'
With Hong Kong increasingly promoting technology and innovation, it is vital that the government stays ahead of the curve, Lam says. In this, the SAR's citizens should be the central focus of the drive to improve the 'three Es'.
Internally, the commission is also enhancing its digitisation processes for handling data and conducting audits as part of an effort to streamline workflows.
In this era of almost constant change, Lam believes that it is inevitable that accounting professionals will need to adapt to new technologies. 'You cannot imagine a day without the calculator, which used to be regarded as a new invention,' he says. 'Technologies such as AI are like the calculator; one day it will become a tool that we cannot do without.
He adds that a willingness to learn will ensure a pipeline of skilled and responsive accounting professionals who are able to harness the power of tech. 'AI can help collect data, synthesise data and provide analysis, but we still need humans to go beyond this to check credibility and reasonability,' he says.
'We need to keep up with technological developments; continual professional development, after all, is a foundation of the accounting profession.'
Audit Commission
1844

Appointment of Hong Kong's first director of audit
1971
Enactment of Audit Ordinance (Cap.122), which stipulates duties and powers of the director of audit
199
Number of staff employed by the Audit Commission
86
Number of accounts certified by the Audit Commission in 2022/23