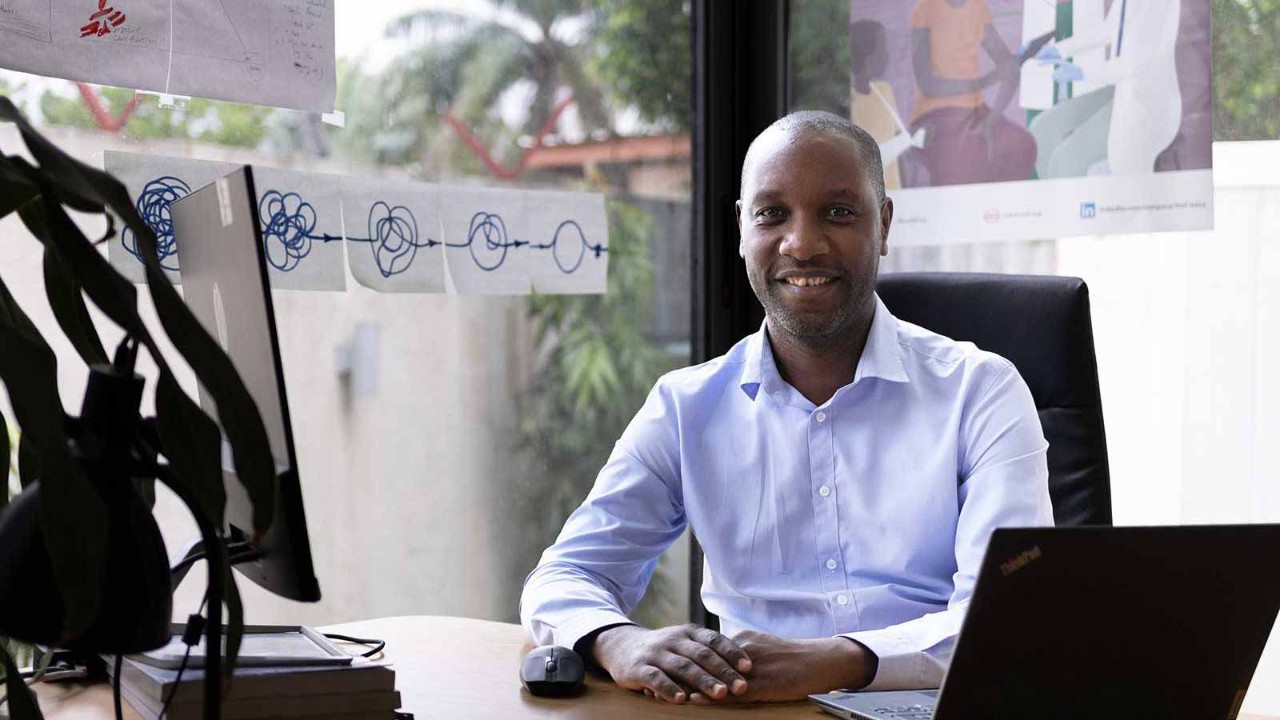 Wherever there is war, or famine, or a natural disaster, you will find Médecins Sans Frontières (MSF). Formed in the early 1970s, it has grown into the world's leading independent medical and humanitarian relief organisation – fiercely independent of governments and institutions – and was awarded the Nobel Peace Prize in 1999.
For half a century MSF has been a valuable and comforting presence whenever people are in need or health structures overwhelmed. In the past year it has carried out more than 16 million outpatient consultations and admitted 1.2 million people to hospital in 78 countries. But it takes far more than doctors and other medical professionals to provide the care and help that MSF provides; it could not function without a dedicated and talented team of administrators and finance professionals.
'The organisation always ensures that you understand the context of the country before you go'
One of them is Sabas Olomi FCCA, currently MSF's interim director of finance for West and Central Africa, working out of Abidjan, Côte d'Ivoire. Born and raised in Zimbabwe, one of his first jobs while qualifying was working with an HIV charity run by Catholic nuns in Harare. 'I saw the impact of what the organisation did on the community, and it drew me to the humanitarian sector,' he says. 'I am still on their board today.'
Skills match
Olomi's work with MSF has taken him across Africa and beyond, including Myanmar, Ukraine and Haiti. The choice to work in any particular country is voluntary, he says. 'Different vacancies come up in different countries, and pool managers try to match people's skills to the requirements of the situation. But you can opt in or out – and the organisation always ensures that you understand the context of the country before you go, so you can make an informed decision.'
'In a disaster zone you are usually setting up everything from scratch'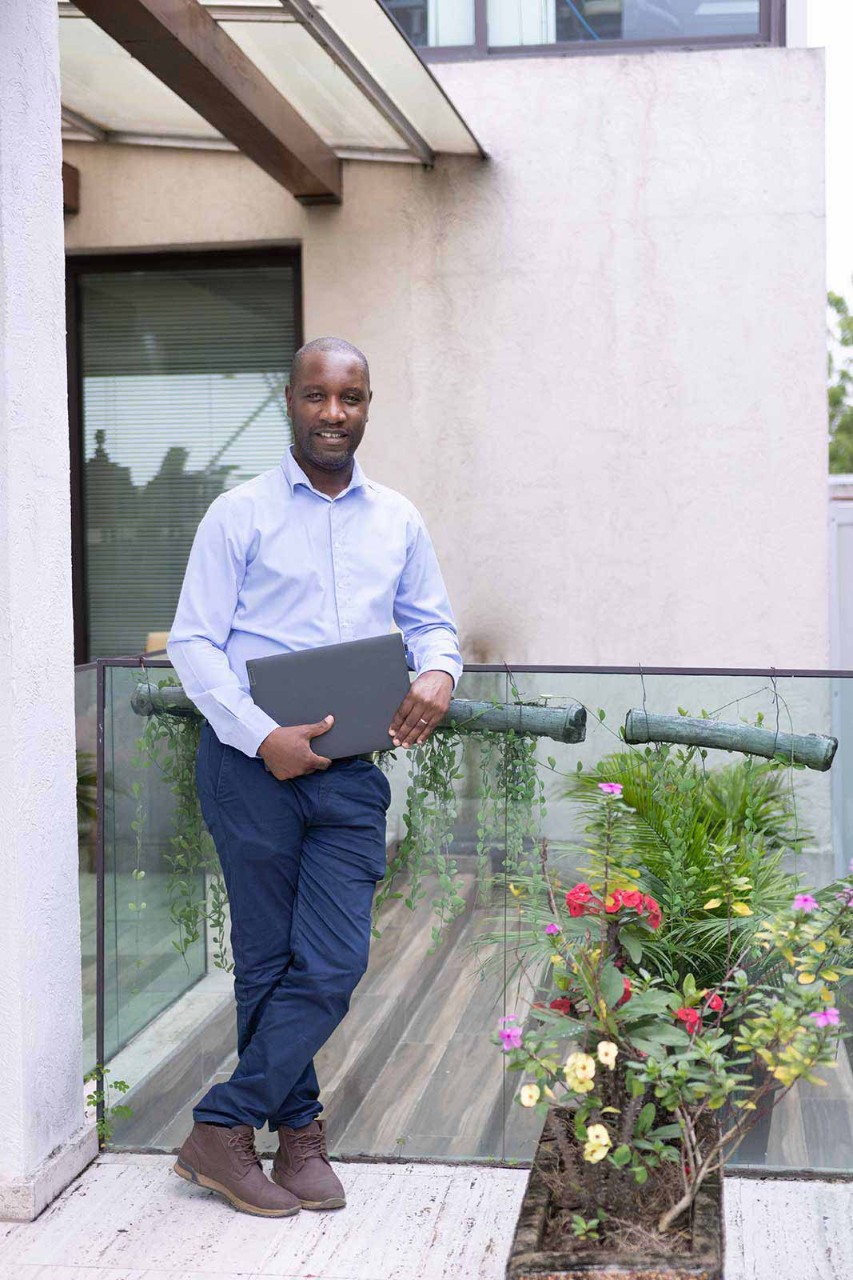 CV
2023

Interim director of finance, West and Central Africa, Médecins Sans Frontières (MSF), Côte d'Ivoire
2021
Finance and HR coordinator, emergency team, MSF, various locations
2019
Finance coordinator, MSF, Central African Republic and Congo
2018
Deputy finance coordinator, MSF, Myanmar
2016
Finance/accountancy manager, MSF, Zimbabwe
2012
Assistant finance manager, MSF, Zimbabwe
2009
Finance and administration officer, Mashambanzou Care Trust, Zimbabwe
2006
Audit assistant, AMG Accountants, Zimbabwe
Until recently, Olomi worked as finance and HR coordinator with MSF's emergency response team. 'With that role, it was all about where an emergency popped up, and I had to be prepared to go there within a few days.' He was posted to Haiti following the earthquake in 2021, to Sudan, then Ukraine, then Ethiopia for the recovery at the end of the civil war in the Tigray region. 'It was exciting, scary at times, but also diverse,' he says. 'These are the places where you really see the need and the impact of what we do.'
Olomi's role was to make sure that the medical teams had everything they needed, that the teams were properly staffed (MSF hires locally whenever it can but will also bring in medical expertise from elsewhere as needed), and that equipment, supplies and medicines were properly procured, and bills paid.
'In a disaster zone you are usually setting up everything from scratch,' he says. 'You have to make sure there is an accounting system and that the right people are hired. You need to work out what can be bought locally and what needs to be flown in, and then how to make payments safely in a place you've never been to before. It's challenging and intense but fulfilling. After a couple of months, you can look back and see the results of everything you've done.'
Logistical challenges
In Haiti, the challenges were exacerbated by the devastation caused to infrastructure. 'The logistics team were pitching tents around us as we worked,' Olomi recalls. 'I had a satellite phone but no internet access; sometimes I could get somewhere once a day and download my emails. An added problem for me is that I'm from an Anglophone country and everyone spoke French. But you find ways around these problems.'
His work, he says, is essential not only to the efficient functioning of MSF in extraordinary circumstances, but also to its integrity. 'It's essential that everything is properly recorded and accounted for,' he says. 'With the emergency team, there would be so much going on, and so many transactions happening at the same time, that it felt like organised chaos. Even so, we have to be able to account for everything we spend.'
'Our organisation has a much flatter management structure than most'
In his current role, Olomi oversees MSF missions in five countries, each with their own challenges. More than 100 staff, for example, work in Côte d'Ivoire, whose healthcare system was impacted badly by the country's political and military crises; it has only one doctor and five midwives per 10,000 inhabitants, and is seriously short of medical infrastructure.
Different skills
'This role is very different for me because until now I have worked mostly in the field, but I wanted a taste of working in the headquarters. It's a different skills set – I'm more concerned with higher level reporting requirements and consolidation. It's refreshing the technical side of my brain.'
Basics
1971

Médecins Sans Frontières (MSF) founded in Paris by a group of journalists and doctors
25
Independent associations that are part of the international MSF movement
75+
Countries where MSF is working
€2.25bn
Operating income in 2022 – the highest ever
€2.16bn
Operating expenses in 2022 – up 22% on 2021
7m+
Number of individual supporters
He has the choice to return to field work again if he wants to, anywhere in the world. (The West and Central Africa office was the first MSF operational directorate to be set up outside Europe, in 2019.) 'Our organisation has a much flatter management structure than most,' Olomi explains. 'There isn't much sense of hierarchy; it's more about teamwork. The contribution you make in the field is often as much as you make at headquarters. So we can all find our place and work out what we really enjoy and want to do.'
'Every dollar or euro that we save somewhere could save a child somewhere else'
The biggest challenge, from Olomi's perspective, is prioritising resources. 'It means making some very difficult decisions,' he says. 'Deploying the resources we have effectively is a huge responsibility; most of our money comes from individual donors, who give what they can. It's our job to make sure that their money goes where it can have the greatest impact. I know that every dollar or euro that we save somewhere could save a child somewhere else.'
To any young accountant thinking of a similar career he says, 'Just go for it. You get to apply your accounting knowledge in many different ways, to think on your feet, and to do something where you can really see the impact it has on people. It's very fulfilling.'