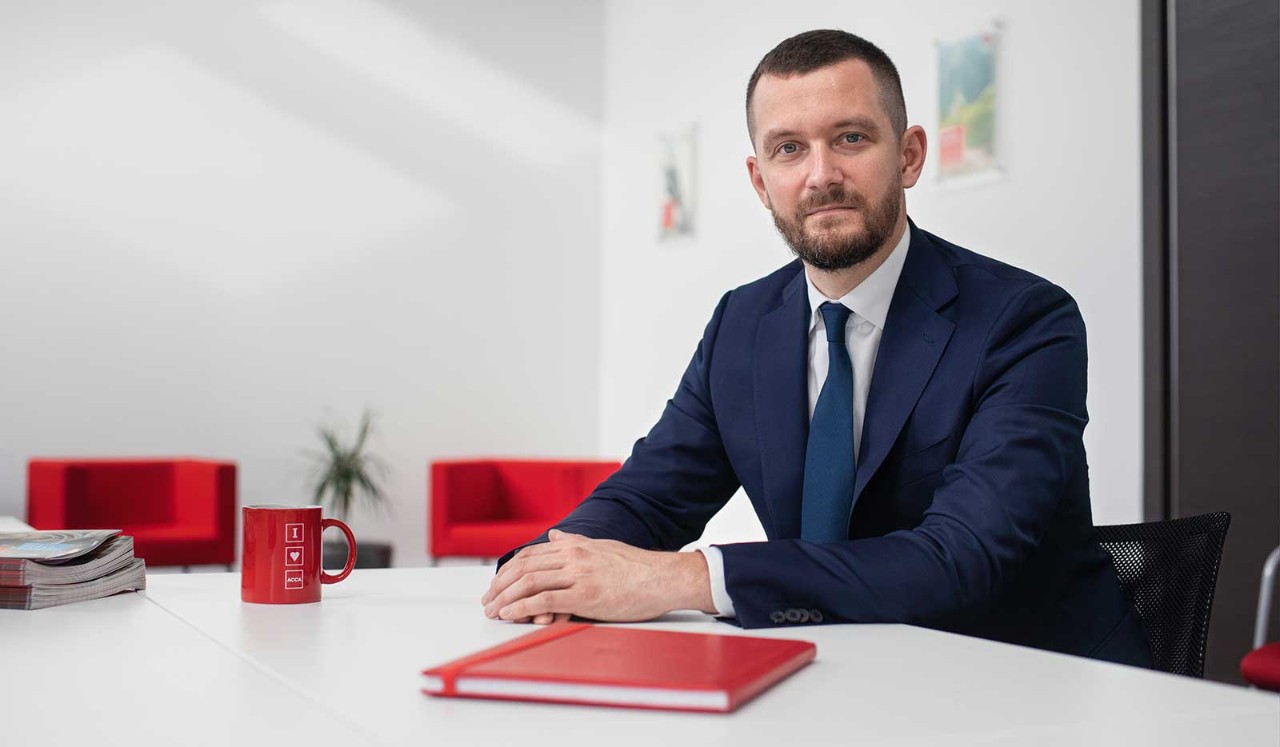 Ivan Topolya FCCA has a real passion for the global accounting and finance profession. When AB interviewed him earlier this year he was fresh from running ACCA's Russian regional focus group on changes in the international integrated reporting framework, and leading the setup and production of ACCA's Digital CFO conference.
As a managing director in the finance department of Sberbank, his job involves setting up and delivering innovative solutions for some of the key areas of the group accounting and reporting functions of Russia's largest bank.
Sberbank, the state-owned banking and financial services group, can trace its history back to 1841, but began taking on its current form in 2008 following Herman Gref's appointment as CEO. Today, it is not only Russia's largest bank but also the third largest in Europe and 33rd largest in the world – and the major driver of digital transformation, artificial intelligence and the environmental, social and governance (ESG) agenda in Russia.
With more than 14,000 branches spread across 11 time zones in Russia and a number of other European countries, 96 million retail customers (70 million of whom use the bank's online services) and 281,000 employees, development projects are of huge scale.
It was a wonderful coincidence and a great opportunity that I joined the accountancy profession at the time of a major overhaul of accounting standards
CV
2018
Managing director, finance department, Sberbank
2015
Director, controlling, DOM.RF
2013
Deputy director, planning and economic department, Bank of Moscow
2012
Head of finance and economics department, TransTeleCom (RZD Group)
2007
Deputy chief accountant, Svyazinvest
2007
Manager, corporate finance department, Deloitte CIS
2004
Deputy head of methodology, accounting department, Svyazinvest
2002
Expert, accounting department, Lukoil Overseas
Consolidation for consistency
Since joining Sberbank in 2018, Topolya has been closely involved in the development of the bank's financial consolidation system. Once completed, this key project will enable the bank to consolidate its reports under IFRS Standards, Russian GAAP and management accounting principles in a consistent form.
'Our objective is to introduce a single system that will apply the same methodologies and processes for different reporting needs,' Topolya says. 'Together with other technology developments, it will provide a very clear picture of the bank's consolidated accounts.
'The financial consolidation system will also ease what has been a massive reconciliation effort between IFRS Standards, Russian GAAP and management accounts.'
As in any financial services business, ensuring the consistency and accuracy of financial statements is a fundamental requirement. And introducing a holistic consolidation system will make Sberbank the first major Russian financial institution in its market to be able to report its assured quarterly results under IFRS within a month after the reporting date, so enhancing its role as a market leader.
Product mindset
Topolya emphasises the need to treat this engagement as a product development venture rather than a project implementation effort. This establishes an ongoing process to improve the system and ensures it continues to be relevant for its users.
'We built the system with users in mind and are responsible for its whole lifetime,' Topolya says. Various business stakeholders were involved in the process of developing the system requirements, alongside a number of user groups, such as reporting functions and group subsidiaries; around 100 entities report direct to the bank.
'This was one of the biggest challenges: balancing the needs of a wide range of stakeholders while finding ways of not compromising the system,' he says.
Long journey
The next challenge is to consolidate the accounting functions of the whole group, a project which began to be actively implemented after the appointment of Alexandra Buriko as Sberbank's CFO. 'It will be a long journey, but one that will bring real benefits,' Topolya explains.
'There will be many positive outcomes, relating to standardisation of processes and procedures, with better governance and control over the accounting functions. But most importantly, it will support Sberbank as it grows, which it is doing both organically and through mergers and acquisitions.'
The key purpose, Topolya says, is to ensure that finance is able to support the business strategy and direction of the financial services group.
'There are two basic objectives: to establish the platform for the business system and then to leverage and support the growth of the group in the future. It is the logical next step after the work we have done with the financial consolidation system.'
Perfect timing
Before joining Sberbank, Topolya led the finance departments of a number of major Russian state-owned organisations, including DOM.RF, the Bank of Moscow and TransTeleCom. But it was the timing of his first job that set the scene for his career path in finance.
When he joined Svyazinvest (now Rostelecom) in 2004 after two years at Lukoil, the corporate reporting world was at the beginning of a wholesale shift to adopting recently revised IFRS Standards.
As deputy head of methodology, one of his key tasks was the full-scope first-time application of IFRS Standards within the Svyazinvest group. It proved to be an invaluable experience.
'It was a wonderful coincidence and a great opportunity that I joined the accountancy profession at the time of a major overhaul of accounting standards,' he recalls.
Topolya began his ACCA journey in 2003 after joining Lukoil, and became a member when he was with Deloitte in 2007.
'Studying for the ACCA Qualification has proved a great decision in terms of my further career development,' he says, adding that at the start of his career, 'if you wanted to be part of a great team, you had to be ACCA-qualified'.
Sberbank in numbers
1841
Foundation of Sberbank
14,200
Number of branches
96.2 million
Number of retail clients
281,000
Number of employees
R845bn US$11bn
Net profit (2019)
6,000
Number of transactions per second
70 million
Active private digital clients
76,900
Number of ATMs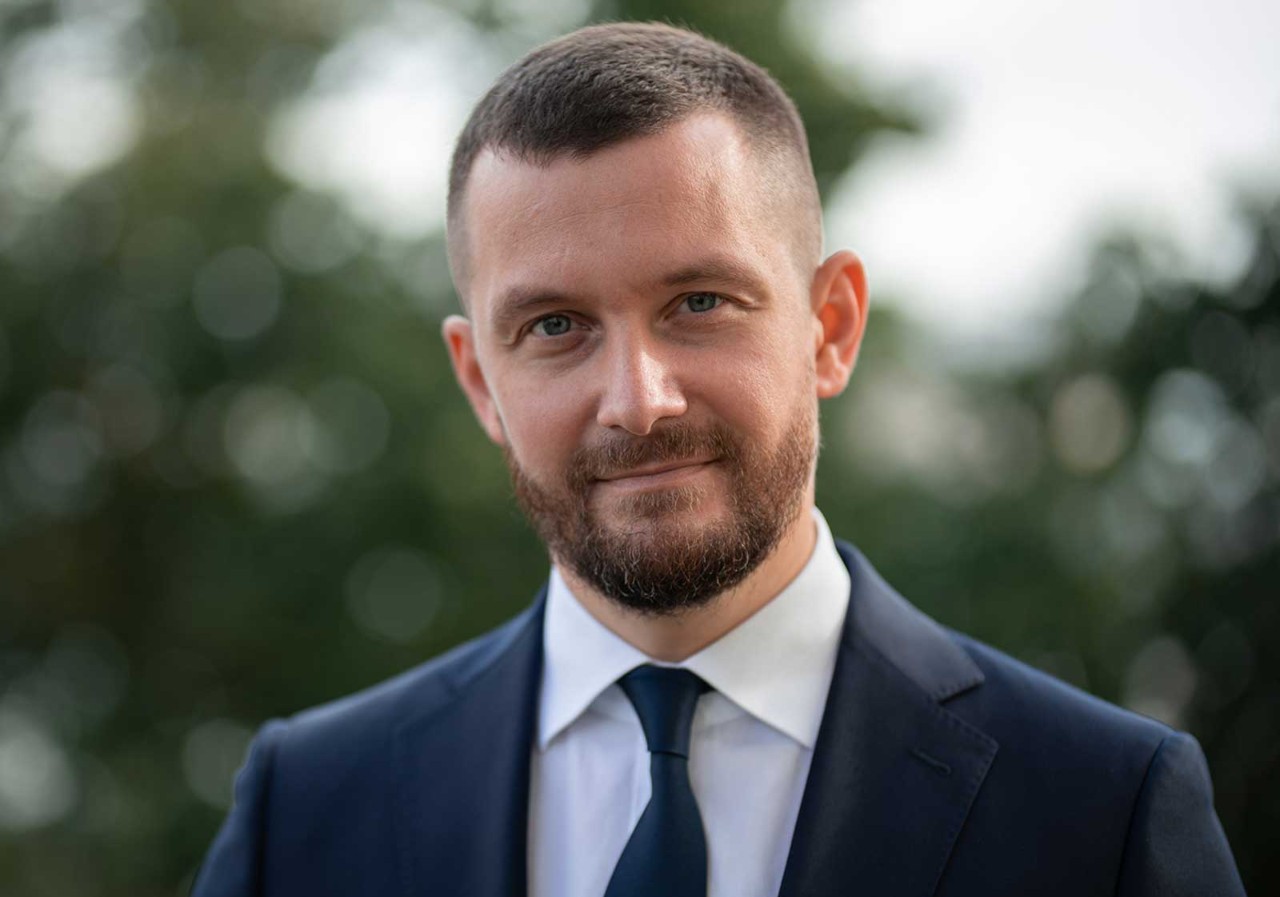 Public speaker
The implementation and subsequent development of IFRS Standards has provided the constant background to Topolya's career and led to a fulfilling side-career as a public speaker.
After discovering that there were no industry-specific events for financial services, in 2012 he set about becoming one of the first to organise an IFRS Standards event for banking institutions in Russia.
Later, he teamed up with ACCA Russia to produce other major events on financial reporting, and became a member of the first ACCA Russia network panel in 2019.
Earlier this year, he organised a Russian regional focus group to consider changes in the international integrated reporting framework. Together with the International Integrated Reporting Council's Liz Prescott, Topolya, on behalf of ACCA Russia, jointly hosted a virtual roundtable discussion as the market consultation part of this process.
'It was highly productive and a very interesting experience,' he recalls.
The revision debate centres on three key issues: accountability and responsibility for integrated reports; practical business model considerations; and future steps, including considering who the integrated report should be aimed at.
'The framework does not change significantly, but there will be some clarifications,' Topolya explains. 'It is good that this revision is taking place, as it shows that the integrated reporting framework is being widely used.'
Deeper understanding
Topolya values the contribution that ACCA is making to the debate around integrated reporting. 'ACCA's integrated reporting programme helped me get a much deeper understanding of the subject,' he says – he should know, as he was the first Russian member to complete it.
'I would recommend that everyone pursues this programme; it really helps you interpret what it means to be an accountant in business,' he says. 'Creating sustainable value is relevant to everyone's agenda.'
ACCA's Digital CFO conference proved more pertinent than ever as economies struggled to control the pandemic, Topolya believes. 'It was originally conceived as a visionary event, looking at how technology will develop the role of the CFO in the future,' he explains. 'But as the pandemic developed, we decided to add in the practical tools and issues for the CFO, such as process excellence, better analytics, and digital leadership and management.'
Topolya places a high value on his involvement with ACCA as a leader in the accounting and finance profession. He says: 'ACCA is a big part of what I do, so I am happy to give back. I consider it a real endeavour to help promote ACCA in Russia.'