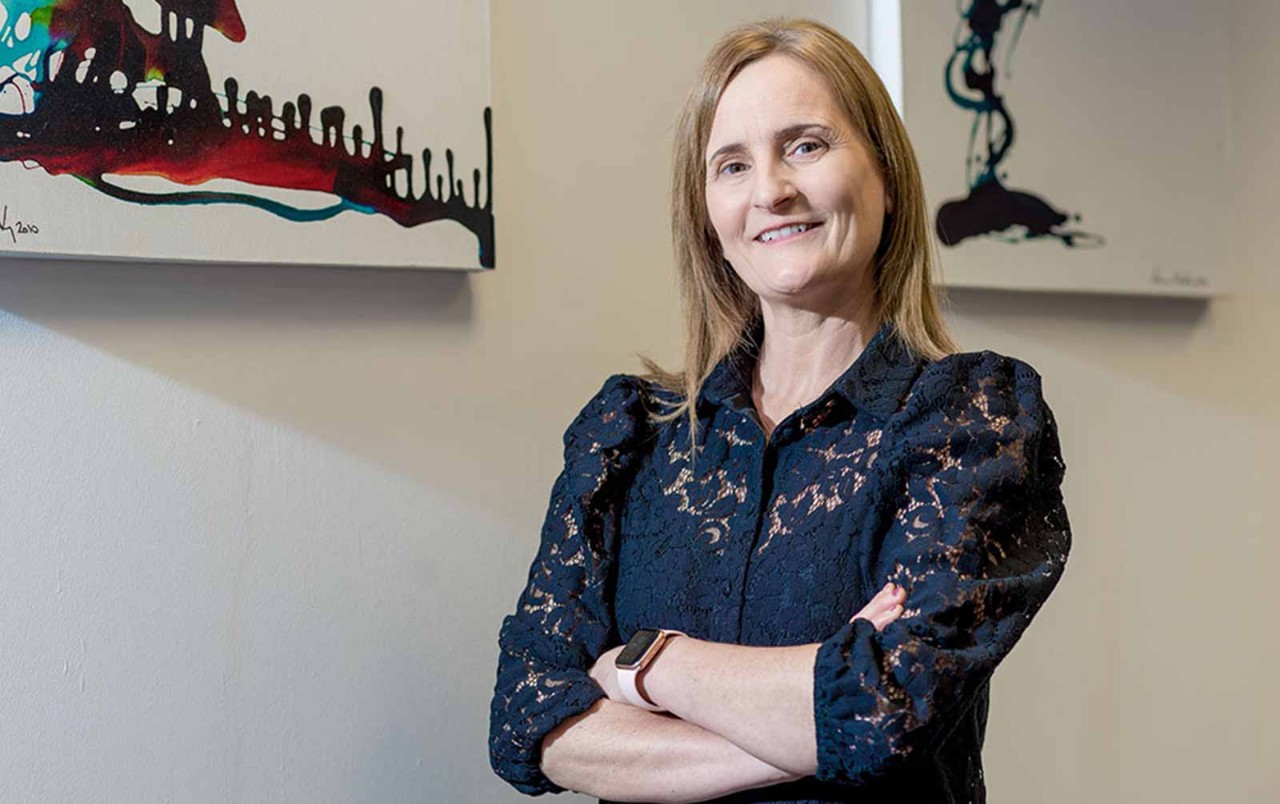 There are a growing number of areas in finance where start-ups form an important part of the ecosystem, but it's fair to say that fund administration isn't high among them.
The nature of the sector, with its heavy emphasis on technology, regulation, responsibility and accountability for assets worth vast sums of money, lends itself to the credibility of established players.
It will be no surprise then, as Karen Malone FCCA, founding partner and director of Centaur, acknowledges, that 'a lot of people thought we were crazy' when, in 2009, she and two colleagues 'left our senior positions at a global fund administrator with a plan to set up an independent, specialist administration firm'.
Of course, it didn't help that this new company, Centaur, was being set up as the economy was careering through one of the most turbulent periods in recent history.
Global reach
Today, Centaur's headline stats are a world removed from fragile start-up territory. Entering its 12th year of business, it boasts a team of 170 people, based in nine offices across Europe and North America, from where it provides services to over 100 client groups, and manages assets worth $45bn through hedge funds, private equity funds and insurance-linked securities.
For Malone, one statistic in particular is testament to the firm's founding ethos and its achievements: since it was established, Centaur has never lost a client. Credit for this, she says, rests in the client-first culture that permeates the company. Putting accountability back into fund administration is as much a mission statement as a company slogan, she explains.
'Our success so far has been based on two simple values we have implemented since our inception: accountability and client service. We believe in being accountable for all the services we sign up for and we do this by working with clients to understand their needs, by entering into legally binding administration agreements and agreeing comprehensive service level agreements.'
Our success so far has been based on two simple values we have implemented since our inception: accountability and client service
CV
2019
Receives award for contribution to fund administration
2009
Co-founds Centaur
1998
Establishes and becomes managing director of Hemisphere's Irish operations
1997
Moves to Bermuda to work with Hemisphere Management
1996
Qualified with ACCA
1994
Joins Chase Manhattan Bank, participating in a high potential management training programme in New York
1990
Enters financial services with Irish Life Investments
Setting up operations from scratch may have been a risk, but it wasn't exactly a step into the unknown for the Dublin woman. Indeed, it was arguably a challenge she had already proved successful at before. For this, she credits a mixture of luck, good timing and the enduring Irish desire to travel extensively while in your 20s.
Luck came into play several times, she says, but most notably in the form of her first job after leaving school. 'It was 1990 and jobs were quite scarce on the ground here. Irish Life took me on and, purely by chance, placed me in their investment division.
'I loved numbers and maths, but I hadn't studied accounting in school. I found an environment I really liked and it was there that I decided to pursue ACCA.'
Desire to roam
Next came a four-year stint with Chase Manhattan Bank, after which she felt the travel bug bite. Not wanting to lose momentum on what was now close to eight years' experience in financial services, she found a position in Bermuda that seemed to offer the perfect solution.
Malone joined the specialist fund administrator Hemisphere Management, specialising in alternative funds and with ambitious plans to expand globally. However, her time in Bermuda would prove to be short-lived, albeit for good reason – not long after joining she was tasked with setting up the company's fledging Dublin operations.
Subsequent events moved so quickly that Malone acknowledges 'there are times when you sit back and wonder "did all that really happen?"'.
Timing played a significant role in the company's rapid expansion. 'One of the keys to our success was the emergence of and growth in alternative funds, in which Hemisphere specialised. That was very much due to the foresight of the firm's owners.'
Inadvertently finding herself in the role of 'intrepreneur' – creating and building a business for someone else – she reflects that 'it was a massive challenge, but I was 26/27 at the time. I didn't think twice about coming in at 7am and leaving at 11pm or throwing myself into a role that covered every gamut of the business.
We had quite explosive growth to become a business of 600 people in Ireland and part of a 2,500-strong division within a global bank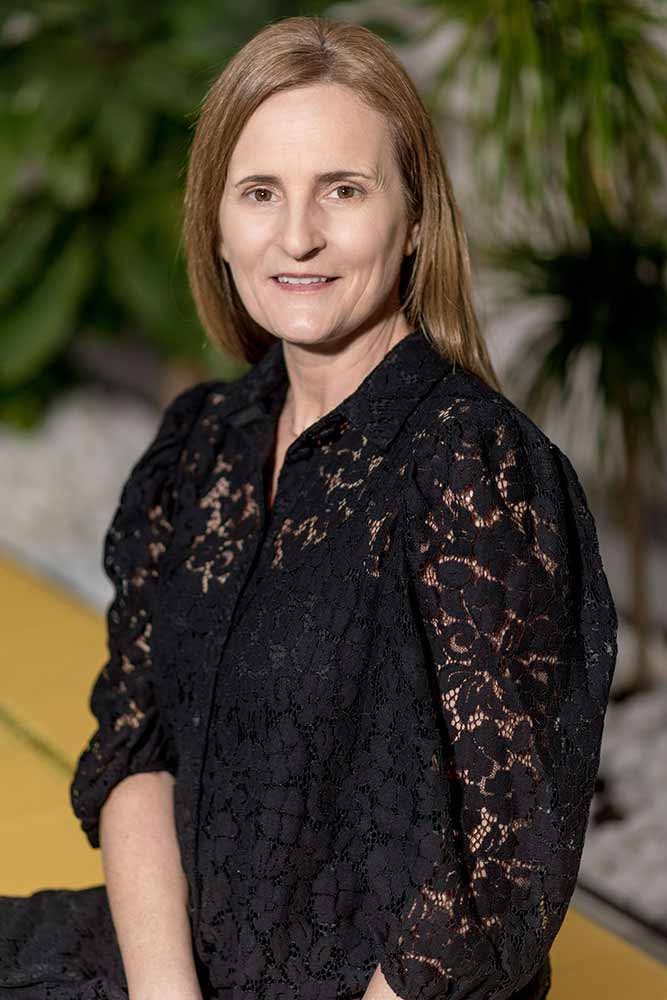 Fly or die
'When you are growing as fast as we did, you fly or die,' adds Malone. 'We started with very little staff, but were able to get licensed quickly by the Central Bank. From there, we had quite explosive growth to become a business of 600 people in Ireland and part of a 2,500 division within one of the largest global banks.'
When Hemisphere was bought by Bisys and subsequently CitiBank, Malone found herself in a very senior role at Citi but also at a personal crossroads. 'It was the same job with the same clients and the same day-to-day operations, but for a new organisation. The question was whether I wanted to commit to that for the next five to 10 years.'
Setting up Centaur was the answer and timing once again came into play. 'We could see there was a huge gap in the market for a specialist fund administration. There had been a lot of consolidation in the previous years and it had created an opportunity for people who really understood the business and were aligned to the needs of clients.'
From its early days, Centaur has been an ACCA Approved Employer for both Trainee Development and Professional Development. With this year marking the 25th anniversary of Malone's own membership with ACCA, she reflects that 'while it is hard to separate your experience from your qualification, there's no doubt that ACCA has shaped my career.'
'I simply would not have had the opportunity with Hemisphere without the ACCA qualification, and getting that role spring-boarded me into what I'm doing today. The value of ACCA has gone far beyond accounting and finance,' she adds. 'In all the roles I've played in my career I've been drawing from the fountain ACCA provides. It has been hugely beneficial in so many areas.'
Changing and adapting
With the departure of the UK from the EU through an agreement that is notably light in detail regarding services, 2021 looks like it will bring a fresh set of challenges on top of those 2020 brought.
Malone comments that 'although there are still a lot of unknowns, fund managers are transitioning well. However, we are in no doubt that there is still some way to go to solve the challenges Brexit has created for the funds industry.'
While the UK is an important market for the company, she adds that 'it is part of a global picture for us. We are seeing Luxembourg and Dublin increasing their shares of European fund activities and they have both been growth areas for us in the last 12 months.'
In all the roles I've played in my career I've been drawing from the fountain ACCA provides. It has been hugely beneficial in so many areas
Centaur
2019
Centaur celebrates 10 years in business with 140 employees and $45bn in assets
2018
Four new offices are opened, expanding the global footprint to nine offices
2016
Centaur opens offices in Bermuda
2010
The company wins its first industry award for innovation
2009
Centaur is set up by a trio of finance professionals, including Karen Malone
A second ongoing challenge is the pandemic. Centaur, like many businesses, moved to 100% working from home early last year and found it could maintain its quality of service, add new clients and grow its team.
'Continuous communication with staff is paramount,' Malone says, adding that it is important to make key decisions as early as possible to give people clarity to plan for the future.
Once it is safe to return to offices, she believes a more blended and flexible approach to work will be the norm – a development that will also undoubtedly feed into the strengthening diversity and inclusion agenda in financial services.
Malone says she has 'always been a strong advocate for diversity. If you look at the best teams, they'll always be more successful the more diverse they are. We have over 20 nationalities working in Centaur and a 54% to 46% male/female ratio. That's happened without us making any interventions. If you have an open mind you hire right.'
After a grim year for the economy that focus on hiring will certainly be welcomed by many. Looking ahead, Malone sees many reasons for optimism.
'The funds industry in Ireland is only going to go from strength to strength,' she says. 'We will continue to be the backbone of funds administration in Europe. Even the US is increasingly looking to Ireland for services in this area, so I can only see further growth here in terms of employment numbers.
'At Centaur, we plan to double or triple our business, continue to hire great people and build on the reputation for client service that has taken us on this journey.'