There is a certain degree of self-assuredness in the way Alicia Ayuananda Suastika describes her journey in the working world; so much so that one forgets that she's not much older than many young Indonesian professionals just entering the workforce. Unlike many 25-year-olds, though, Suastika has racked up an enviable resumé – having started her working life at just 19.
In 2015, while completing her bachelor's degree in applied accounting from Oxford Brookes University at the London School of Accountancy and Finance (LSAF) in Jakarta, Suastika took up a teaching position with the ACCA Gold Approved Learning Partner, preparing students for the Applied Knowledge exam.
'It's when I actively seek out things to learn about – for example, technical skills or market trends – that I derive joy'
CV
2020
Senior associate, EY-Parthenon, Jakarta
2019
Finance and controller supervisor, Mahakam Beta Farma, Jakarta
2017
Finance and controller staff, Mahakam Beta Farma, Jakarta
2015
Lecturer, London School of Accountancy & Finance, Jakarta
She then gained experience lecturing across ACCA's syllabus – including for the higher-level Corporate and Business Law and Strategic Business Leader exams – and on a part-time basis after joining the finance and accounting department of a pharmaceutical company in 2017.
In the blood
A member of ACCA since she was 22, Suastika was attracted to finance and accounting because her father and several relatives had pursued a degree in it. 'I was confident that this was something I'd have potential in,' she recalls. 'I thought, "accounting should be in my blood, right?"'
Studying for ACCA's Strategic Business Leader exam sparked an interest in company strategy and transactions, prompting her to move into consulting 'because I wanted to help companies grow, or improve their financial or operational performance'.
Foundation first
As a senior associate at EY-Parthenon, part of the strategy and transactions service line at EY Indonesia, Suastika is fulfilling those interests. Since joining last year, she has worked on restructuring and turnaround projects, helping organisations 'fix the foundation first'.
'Only then can you build on it, because if the foundation is still shaky, then everything that is developed on it is not going to grow effectively,' she says.
'We try to fix that foundation by first identifying the organisation's pain points, then working with the client to develop quick-wins, as turnarounds are typically short-term. We typically curate a roadmap to guide the client on which strategic initiatives they will need to implement and by when.'
Organisations requiring the firm's services, she says, can be from any industry, from mining and manufacturing to telecommunications and infrastructure, as well as non-profit and state-owned organisations.
Active listener
Team working is, of course, a key characteristic of the job. 'We need to work together to make sure that the narrative in our deliverables flows and that everything makes sense when pulled together,' Suastika says. 'I enjoy working with my colleagues; everyone is bright, ready to support each other and ever so kind.'
Besides being able to work in a team, an effective consultant, she points out, must have good listening skills. 'Sometimes clients don't say what they actually mean. If you have active listening skills, you can interpret what they actually expect, and that's how we can then add value to deliver effectively,' she says.
Equally important is to put oneself in the client's shoes. 'Providing general solutions means that you don't comprehend what the client wants or what their specific problems are,' Suastika explains. 'Curating solutions that fit with their problems shows that you really understand them; it's not just IQ but also EQ.'
'I have experience of practising sympathy and empathy with others because I understand students' struggles'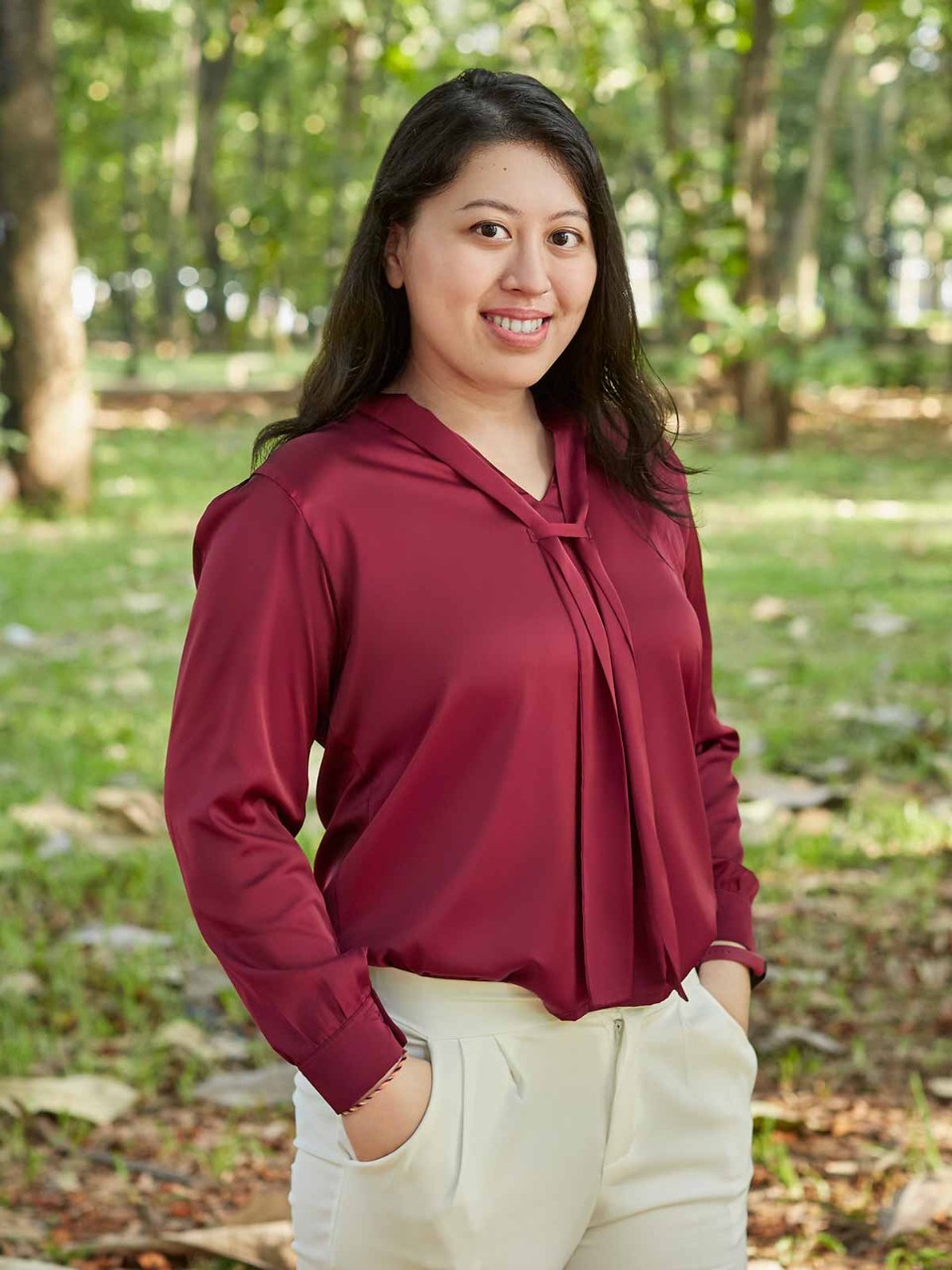 Suastika's experience as a lecturer has, she says, helped to develop client relationships. 'I have experience of practising sympathy and empathy with others because I understand students' struggles,' she says, adding that her youth helped her to create a rapport that has, in turn, 'helped to build confidence in my current job.'
She has built on this further, recently taking up the position of vice chair of the newly formed ACCA Indonesia Member Panel. Events include networking and hosting webinars to engage with ACCA members as well as wider stakeholders and the public.
The joy factor
Describing herself as a kinaesthetic learner – one who needs to be actively engaged in learning – Suastika says she is happiest when she's able to figure things out on her own. 'It's when I actively seek out things to learn about – for example, technical skills or market trends – that I derive joy.'
In the same vein, she says that organisations are increasingly aware that the younger generation put a premium on deriving joy from work. 'They are starting to understand that they don't just want to earn money, but to do something that they truly enjoy doing,' Suastika says. 'Once they start feeling unappreciated or finding that the job is no longer worth staying for, then they won't hesitate to leave.'
Suastika's unique understanding of the experience of young professionals has made her a strong advocate of workplace support. 'It's difficult when you're just starting out; you may feel lost and constantly question yourself,' she says. 'It's good to have someone to talk to so that you don't bottle everything.'
Suastika's advice is rooted in her own experiences during her first few months at EY-Parthenon. 'I found myself struggling in adapting to such a new environment; I didn't yet understand how things worked,' she says. 'I felt I was basically learning on the job, and that created a lot of self-doubt.'
The turning point, she says, came when she began to realise that she was actually making progress. 'This was six months into the job, and I did some self-reflection. I said, "Okay, if I can do this task now, then that would mean I have learned something." It's also about remembering that it's okay to make mistakes, as long as you learn from them.'
Being able to talk with a colleague who joined the firm around the same time also helped Suastika weather those initial months. 'We figured things out together and were there for each other,' she says.
Having entered the professional workforce while she was still in her teens, Suastika concedes that there was some bias against her age in the beginning. 'I understood the concerns because I, too, would have the same reservations if someone younger than me became my lecturer,' she admits.
She feels strongly that, like age, gender shouldn't be a hindrance either, believing that female leaders can bring an advantage. 'They are more capable of listening and are able to bring a firm but calm way of approaching matters and resolving conflicts, she says. 'They're able to control their emotions better and are able to see both sides.'
Global outlook
Having made a couple of turns in her career, from education to corporate and now consulting, Suastika, who was born in the US and lived in New York until she was 10, is keen to make a geographical switch – made possible thanks to ACCA's global recognition.
'I'm still keeping my options open, but I have a several locations in mind, like Canada, the UK, and Australia,' she says.
'Basically, I'd like to have a new setting. I've been living in Indonesia for 15 years now, so I'd like to know what it's like to work overseas.'
EY-Parthenon
EY-Parthenon provides strategy consulting services under the EY brand. It is one of the largest global strategy consulting organisations, employing more than 7,000 professionals. EY-Parthenon assists CEOs and business leaders to design and deliver transformative strategies across the entire enterprise, to enable them to build a better working world by fostering long-term value to all stakeholders.