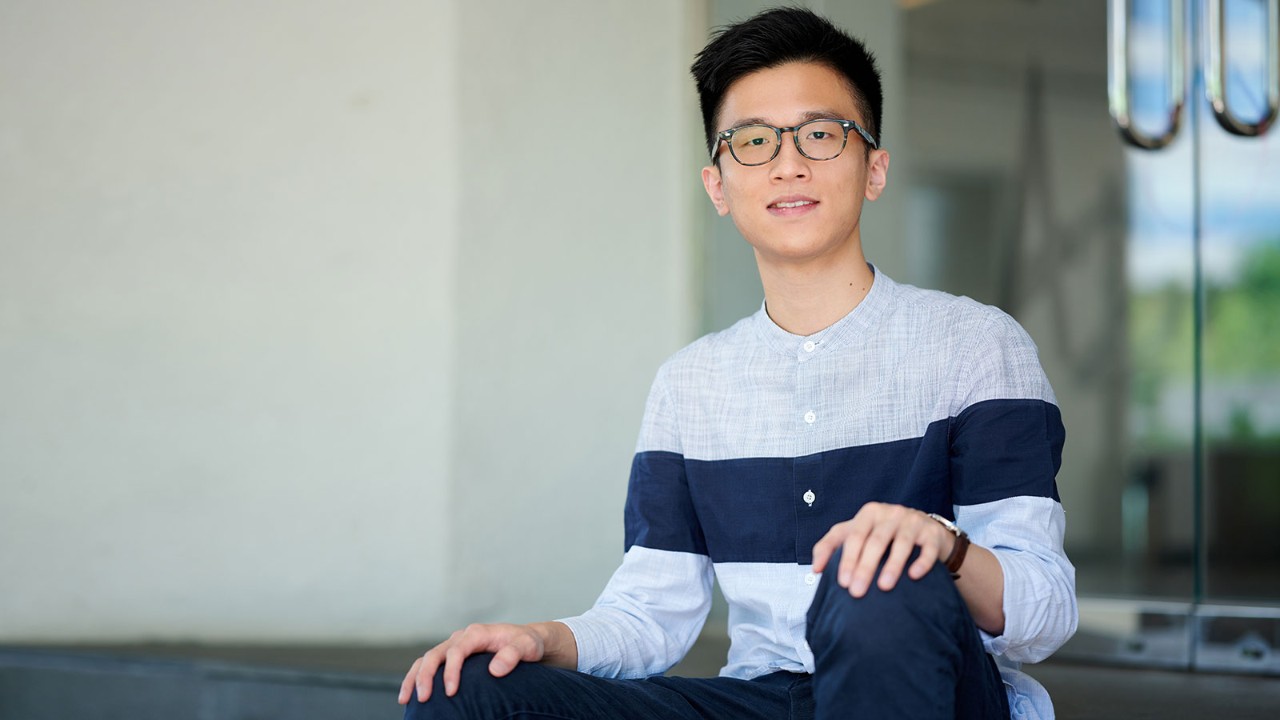 For Tim Tse, one of the biggest challenges of his career so far has been to navigate the world of feminine health products – an area in which he had zero prior knowledge.
Now a senior finance manager at Procter & Gamble (P&G), Tse has responsibility for feminine care, skin care and beauty products in Hong Kong and Taiwan.
'To consistently learn, do your best and maintain positive thinking is all we can do'
CV
2020
Senior finance manager, Procter & Gamble, Hong Kong and Taiwan, feminine care, skin care and beauty
2019
Finance manager, Procter & Gamble, Hong Kong and Taiwan, baby and feminine care
2018
Financial analyst, Procter & Gamble, Hong Kong and Taiwan, baby care
2017
Summer intern, Procter & Gamble, Hong Kong and Taiwan
'I didn't even know how to begin,' he admits, adding that he overcame the challenge by learning about the products, doing store checks and speaking to women.
Connecting the dots
In a company as diversified as P&G – the world's largest consumer goods company – the finance function, Tse says, plays a vital role in creating a unifying vision.
'We work as the bridge,' he says. 'We connect all these dots altogether, from long-term strategies and short-term goals to resources and people, and make it into a big picture.'
A key part of Tse's role is, he says, meeting with and managing different stakeholders. 'I have to tell them what is right and how to do it right from the perspective of the company's big picture, and help them to make better decisions,' he says.
Guiding light
For Tse, ACCA has been a guiding light throughout his career – and before.
Tse's journey into finance started with a visit to the ACCA office in Hong Kong while still at school. 'ACCA is very professional and credible, but at the same time, I could also see its friendliness and openness,' Tse says.
A few years later, while studying accounting and finance at The University of Hong Kong, he participated in the ACCA Hong Kong Business Competition. The experience helped him prepare for the real world.
'We studied actual companies in the competition's case study,' he recalls. 'We met their business leaders, and ACCA members acting as coaches assisted us in developing our business proposals. I then learned that a simple business proposal with a straight on-point message is much more important than fancy slides.'
Global reach
This experience encouraged Tse to undertake the ACCA Qualification while studying for a degree in accounting and finance at The University of Hong Kong, under the  ACCA Conditional Exemption (CE) programme for university students.
'ACCA's worldwide reputation and recognition attracted me; I knew having the qualification was going to be very useful, especially for working outside Hong Kong,' he says, adding that the combination of hard skills in accounting and finance as well as soft skills such as relationship building, alongside ACCA's strong network, have provided him with a solid base.
'The qualification has helped me to stand out from my peers and show my passion for finance; it also helped me develop sharper analytical skills,' he says.
Perfect fit
Tse joined P&G straight after graduating with first-class honours in 2018. For someone with a commitment to constant learning, the company was a perfect fit. The enormously diversified company has multiple brands and business structures.
'We always describe ourselves as a "mini-brand CFO" as we are responsible for the profit and loss of the whole brand,' Tse says.
'It is important to be differentiated from others, to find something you can do that others cannot'
Procter & Gamble
1837
Year founded
Five billion
Number of consumers worldwide

US$70.95bn
Net sales worldwide in 2020
101,000
Number of employees globally
95%
Percentage of employees who join at entry level and progress
The role has, he says, taught him that accountants do not just monitor financial records but are also responsible for business analysis and advising management on decisions.
'The ACCA examination and papers also emphasised this point, with business analysis as one of the important assessment parts in the examination syllabus,' Tse adds.
Circle of control
Tse is keenly aware that the accountancy profession is going through a period of unprecedented change. To navigate the challenges ahead, professionals will, he says, need to understand and embrace the concepts of the 'circle of concern' and the 'circle of control'.
While the circle of concern extends to circumstances that cannot be controlled, such as the Covid-19 pandemic, the smaller circle of control allows people to consider how to deal with uncontrollable circumstances.
'For example, when we think about how to deal with Covid-19, we can choose to give up or bite the bullet,' Tse says. 'The choices are up to us.
'We can never know what will happen next, but we can always have this mindset: to consistently learn, do your best and maintain positive thinking is all we can do. A growth mindset says, "I know I cannot do it now, but I will keep learning and eventually reach the point where I can."'
The changes that the profession is undergoing make it particularly important to continue learning and understand what can be controlled and what cannot. While Tse accepts that individuals cannot control the development of AI, he believes that it will 'never replace our insights, how we make decisions and link different things together.
'We have to look beyond the numbers and think about the bigger picture,' he adds.
Skill builder
Tse's advice to young people looking to enter the profession is to develop their own unique skills. He adds that in this digitally-transformed environment, integrating financial analysis with market data analytics to develop expertise and commercial insights creates value and is a skill that is applicable across industries and regions.
He points out that personal development and deepening expertise in a particular field are also crucial for career progression. 'It is important to build your personal brand image and develop mastery as differentiation.'
Building trust and relationships is also vital, especially for those keen to enter the global marketplace.
'Help people whenever you can,' he says. 'This could increase your trustworthiness and credibility, and help you build a good personal brand image to boot.'