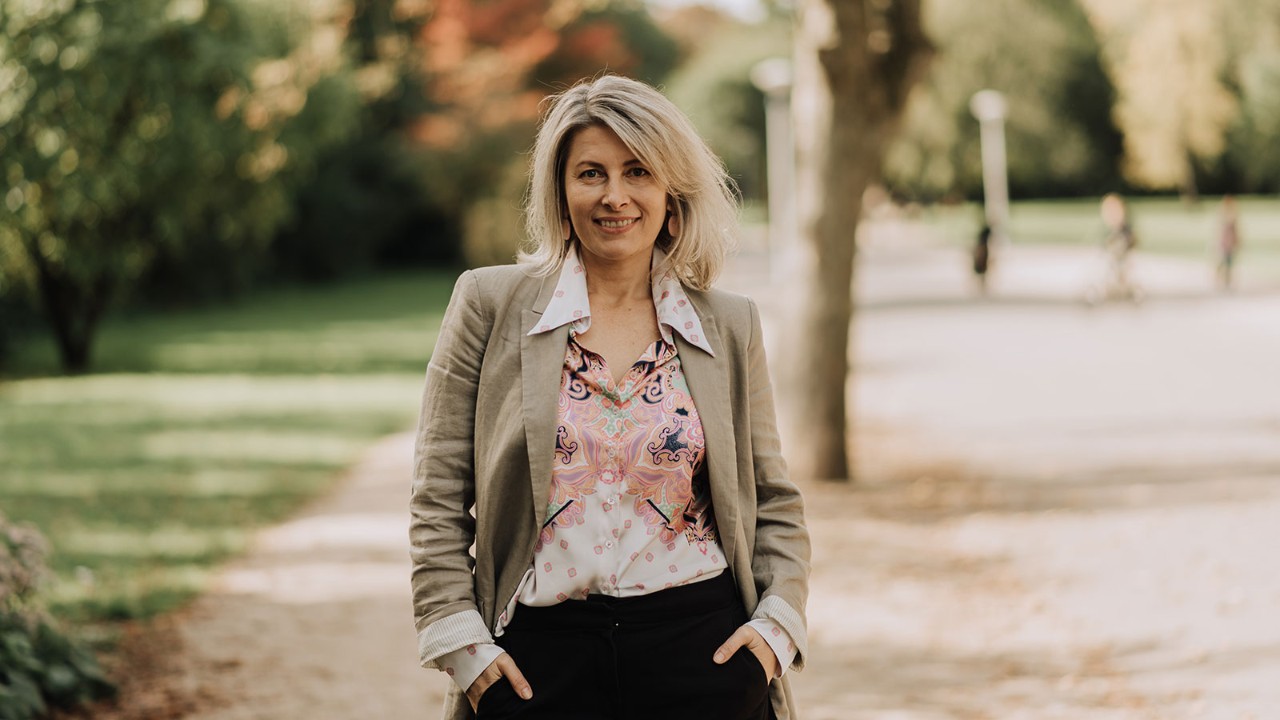 There can be little denying the growing importance of non-financial reporting in business. Whether it is an organisation's commitment to the UN's Sustainable Development Goals or the increasing emphasis on environmental, social and governance issues, there has never been a greater need for standards against which businesses can be measured.
This need has been thrown into sharp relief by the events of the past 18 months. As businesses seek to recover from the economic impact of the global pandemic, they are looking to do so in a sustainable way. But how do they measure this, and more importantly, how do they report on sustainability to their stakeholders?
'I was disappointed with the corporate sector, which wasn't transparent and was relentlessly searching for profit'
CV
2021
CFO, Global Reporting Initiative
2018
Director of finance and operations, Youth Business International
2017   
Regional FD, Wildlife Conservation Society
2013   
FD – international development, Ecorys (international research consultancy focusing on public policy)
2012   
Head of finance, Possible Worldwide UK
2009   
Head of finance, Global Alliance for Improved Nutrition
This is where organisations such as the Global Reporting Initiative (GRI) play an important role. GRI exists to create a global common language for organisations to report their impacts. Since 1997, it has been developing a comprehensive suite of sustainability reporting standards that helps the 10,000 users of those standards to tell their sustainability story.
GRI standards cover topics including emissions, anti-corruption, tax, water, biodiversity, and occupational health and safety. Working in conjunction with organisations such as the European Financial Reporting Advisory Group, GRI is determined to play its role in how business can be held accountable.
In October this year, it released a comprehensive upgrade to many of its suite of standards, which will now include greater focus on due diligence and human rights reporting.
In short, GRI wants to enable businesses, investors, policymakers and society to use this information to engage in dialogue and make decisions that support sustainable development.
The long view
So perhaps it is no surprise that a professional accountant such as Dani Marunović FCCA should want to join the organisation as its new CFO in Amsterdam. Throughout her professional career, Marunović has wanted to work with organisations that can make a difference.
As she admits herself, she had become disillusioned with the corporate sector and its failure to be transparent in the way it reports its impact on the wider world. So she has chosen a path that on occasions has meant sacrificing short-term gain for longer-term benefit. And it is a path that has now led her to GRI.
'I was disappointed with the corporate sector, which at the time wasn't transparent, and instead was relentlessly searching for profit for its shareholders to the detriment of society and the environment,' she says. 'GRI helps with transparency and openness about an organisation's impact. Its vision is to put financial and sustainable reporting on an equal footing.'
'The standards may be free, but they require considerable investment'
Marunović's role at GRI is to ensure the organisation maintains a sound financial base, allowing its independent standard-setting board to carry out the important task of delivering reporting standards that are free to use.
'The standards may be free, but they require considerable investment,' she points out. 'We receive income through training and providing other services, as well as from donor organisations such as national governments. I'm here to ensure the financial health and sustainability of the organisation.'
Her move to GRI has also seen her move from London to Amsterdam, something that was made easier by her love of travelling, a hobby that has been curtailed during the pandemic.
The Global Reporting Initiative
1997   
GRI founded in the US following calls for corporate transparency in the wake of the Exxon Valdez oil spill
2016   
GRI transitions from providing guidelines to setting the first global standards for sustainability reporting
10,000
Number of organisations that currently use GRI standards
7
Number of GRI regional hubs (Johannesburg, Singapore, São Paulo, Hong Kong, Bogota, New York, and New Delhi) that respond to the needs of local stakeholders at regional and national levels
'I want to explore new technologies such as blockchain to enhance sustainability reporting and assurance'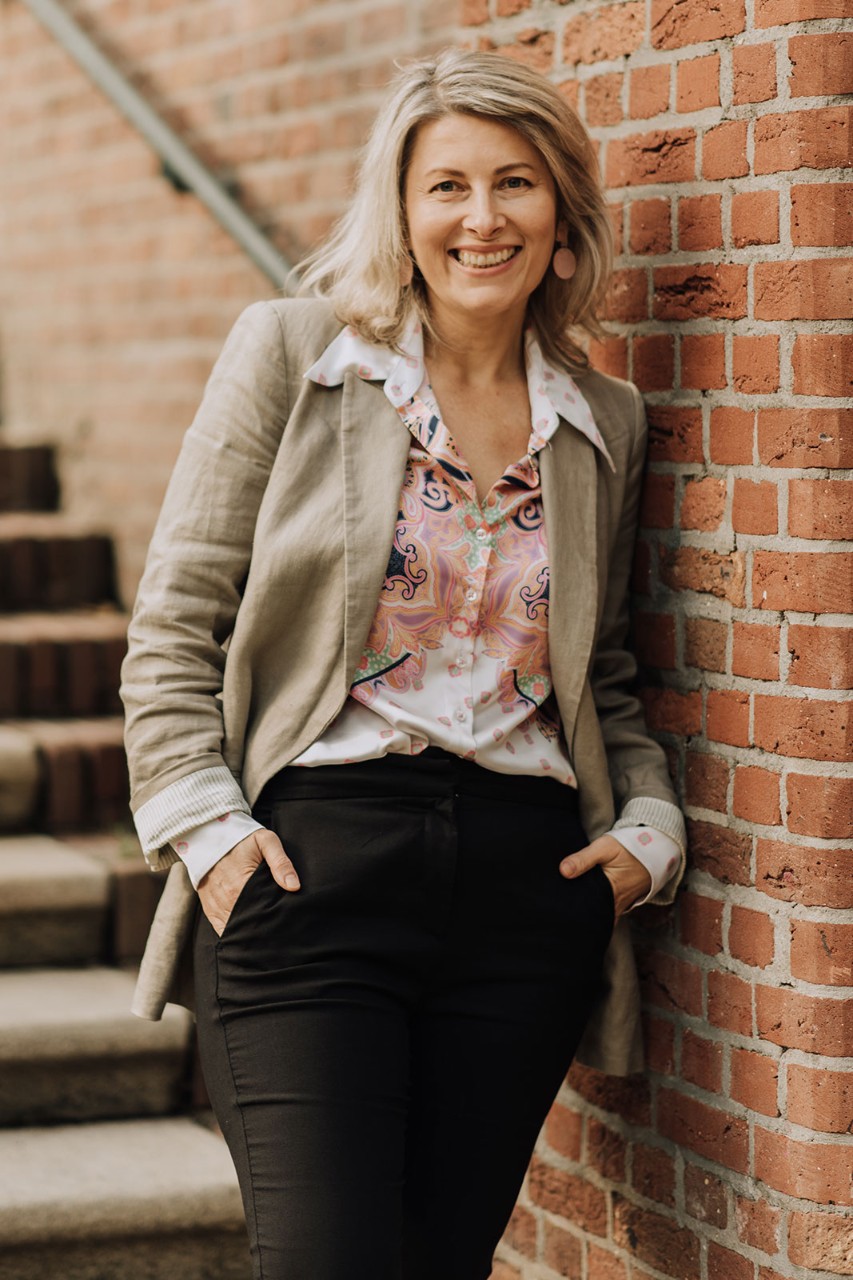 Professional ambitions
Marunović came to the UK when she was 17 as a refugee from former Yugoslavia. She immediately noticed a high number of job adverts for accountants, and concluded that entering the profession would stand her in good stead. She landed a training contract with Silver Levene after a spell of work experience at the firm.
'It was a non-traditional entry to the profession,' she says, 'but I chose ACCA as it was at the forefront across the world on issues such as diversity – something that is so important for innovation.' She is still in touch with the Silver Levene colleague, now aged 88, who acted as her mentor while she was training with the London-based firm.
She gained her ACCA Qualification in 2003, having already made a move into the corporate sector. A number of roles around the world in business, international development and non-governmental organisations followed, including in Switzerland, Singapore and across Africa.
Digital transformation
Now she is beginning a new chapter in Amsterdam. 'I've always been very flexible and open-minded, and excited to learn about new cultures,' she says. During the recent periods of lockdown, she decided to learn Spanish and get a good understanding of blockchain technology, which is something she may be able to apply to her new role.
'A big facet of my role will be digital transformation; in order for GRI to scale, it is important it has a very good digital infrastructure,' she explains. 'We have seen through the pandemic that organisations that were ahead in digital transformation were much more resilient and quicker to capture the value and benefit from these changes.
'The Dutch government has emerged as a world-leading supporter of blockchain projects and partnerships, and I also want to explore new technologies to make sure that GRI is at the forefront – for example, using blockchain to enhance sustainability reporting and assurance.'
Such moves will help GRI to continue to provide the standards that organisations around the world can use to report their impact in a transparent and open way, and to put financial reporting and sustainability reporting on an equal footing.
'We are facing significant challenges, such as climate change,' Marunović says. 'It is a shared responsibility for all of us, and companies must play their part. They need to manage the positive and negative impacts that they have, and that is why we have this demand for sustainability reporting from investors and, perhaps more importantly, consumers.'
Further information
Find content on climate reporting at ACCA's 'Accounting for the Future' virtual conference on 23-25 November. Register and earn up to 20 CPD units