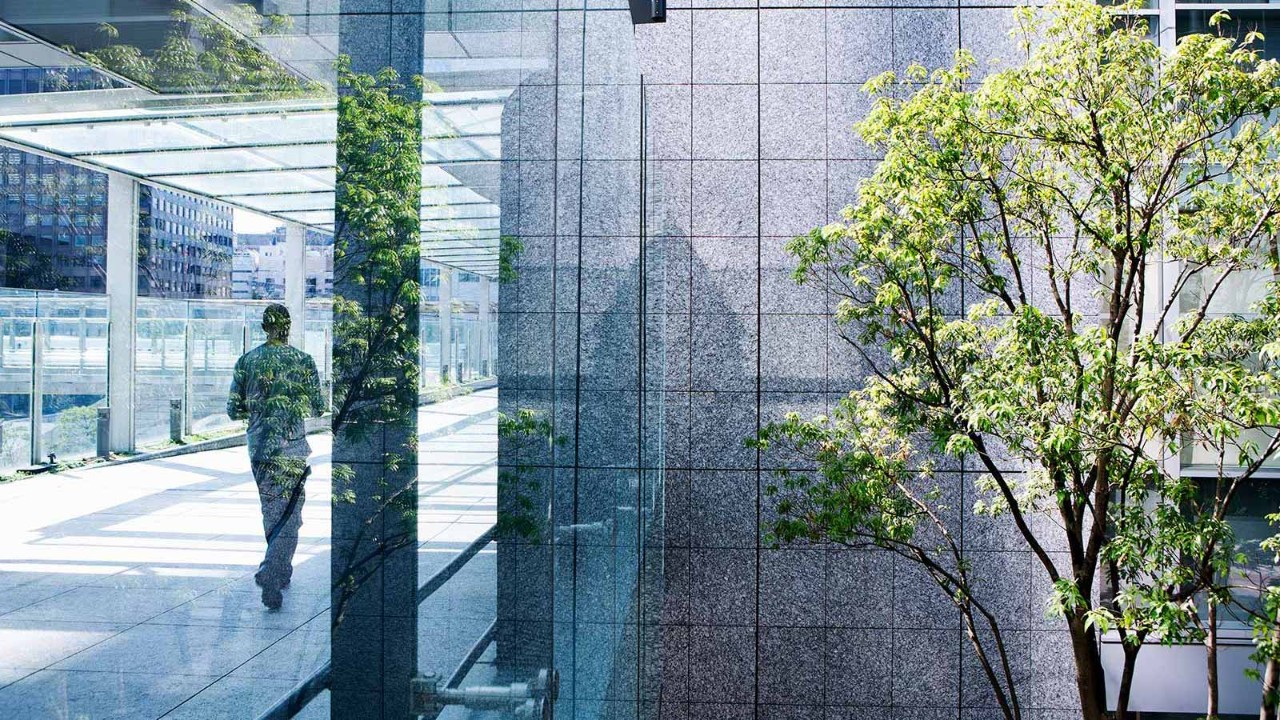 Following COP26, it is clear that the ambitious environmental targets already set out in Ireland's Programme for Government are only going to be intensified in the coming years. For the business community, there is increasing onus on showing leadership, and the Sustainable Development Goals (SDG) set by the UN provide a recognised benchmark for those taking ownership of the challenge.
Veolia provides energy, water and waste solutions, and we are proud of our achievements in the area of sustainability, among them recovering 74% of the waste we manage. Underpinning all our actions is a commitment to the UN SDGs to achieve a better and more sustainable future for all. Having this commitment creates a clear sense of purpose that permeates our business and drives conversation and actions on sustainability.
Metrics, real-time analysis and regular reporting are a powerful resource for identifying what needs to be done and measuring success
As accountants, we are uniquely positioned to champion change across all departments of our business, utilising different types of data and reporting to start and progress robust sustainability conversations. Metrics, real-time analysis and regular reporting mechanisms are central to our work, and these are a powerful resource for an organisation identifying what needs to be done and measuring the success of its actions.
Nine actions for change
Of the 17 UN SDGs, this article focuses on goal 13, on climate action, which is one of the most critical, and identifies nine ways finance professionals can support actions that combat climate change and its impacts.
1. Know your scope 1, 2 and 3 emissions
If this hasn't yet been done, the finance team should audit the business to quantify its direct and indirect use of greenhouse gases. Scope 1 (S1) covers direct emissions from owned or controlled sources, such as fuel consumed; scope 2 (S2) covers indirect emissions from the generation of purchased electricity, steam, heating and cooling consumed by the company; and scope 3 (S3) includes all other indirect emissions that occur in a company's value chain, such as business travel, purchased goods and services, and employee commuting. The Environmental Protection Agency provides some useful tools to help with this exercise.
2. Enhance monthly reporting and transparency
Once your finance team has audited emissions, collected data and incorporated the trends into monthly reporting or dashboards, it's time to start the conversations. Many of these are likely to be in areas such as (S2) consumption of electricity and gas; (S3) company fleet size and make up, and fuel consumed; and travel costs and mileage records.
3. Assess risks and opportunities
This is where it gets more interesting. Following your conversations and understanding of the use of greenhouse gases in your value chain, are there risks looming or opportunities you can capitalise on? Key questions to consider include: What is the cost of doing nothing? What will the impact of carbon tax be on your business? Could the business's current approach lead to reputational damage? Is there an opportunity to grow the business by taking a more sustainable approach?
ACCA provides guidance for accountants to identify, manage and disclose climate-related risks and opportunities.
4. Budget with sustainability in mind
In Veolia, we incorporate sustainability slides into our budget presentations. Across our business lines, we focus on the actions and measures we are taking in the year ahead, and emphasise our plans to reduce carbon consumption across sites or to provide better solutions to reuse or recycle waste. Explaining our rationale, challenges and goals is key to bringing colleagues on board as partners.
We are seeing an increasing number of clients request details of our SDGs and reporting
5. Incorporate SDGs into growth
Sustainability has become a differentiator when tendering for new business. Like many other companies, we are seeing an increasing number of clients request details of our SDGs and reporting. Our customers know that we can help them reduce their scope 2 or 3 emissions by reducing ours. The same dynamic is at play across all sectors of the economy and tenders are no longer being assessed solely in terms of the commercial bottom line.
Veolia has recently incorporated a multi-faceted performance template into new business tenders. This allows clients to assess if the solution we are offering is sustainable, will reduce carbon and other waste outputs, and can deliver any additional environmental benefits. In the case of our own business, this includes consideration of the energy and fuel costs associated with our proposal (including sensitivity to price volatility, fossil fuel consumption and planned phase-outs).
6. Incorporate SDGs into supplier tendering
Sustainability is a continuous chain. Work with your procurement department to incorporate sustainability questions into your supplier tenders. Broaden the conversation with your suppliers and learn how they can help your business reduce its greenhouse gas consumption.
7. Make capital investment greener
For energy-efficient projects, there are a lot of resources and financial supports available. Consider, for example, SEAI capital grants and support schemes for energy audits; accelerated capital allowances, tax incentives that encourage investment in energy-saving technology; and guaranteed saving models, where an energy service company guarantees kWh savings that repay the project's capital expenditure.
When assessing any investment, ensure that the review includes a sustainability assessment.
8. Join groups that support the journey
Business In The Community (BITC) advisers help businesses with sustainability and carbon emission reduction. They have developed a carbon pledge that currently has 67 businesses signed up to science-based emission reduction targets by 2024. BITC's Business Working Responsibly Mark is the leading independently audited standard for corporate social responsibility and sustainability certification in Ireland.
9. Get networking
As accountants, we are all aware of the power of compound interest. Imagine if our ACCA network and businesses could start conversations and use the power of incremental change to implement just one greenhouse saving target in 2022. I'd like to see that chart.
Making change happen
Veolia's 15-year Energy Infrastructure Project Agreement with Dublin's Mater Misericordiae University Hospital is designed to reduce the hospital's carbon footprint by approximately 81,000 tonnes.

The contract, the first awarded for a hospital in Ireland by the Carbon and Energy Fund Ireland, which funds and facilitates energy infrastructure upgrades within the public sector, will cut use of electricity from the national grid by 77% and deliver €26m in guaranteed energy and operational savings.

Energy upgrade projects for the hospital include:

a 2MWe combined heat and power plant that will generate around 15.5 GWh of electricity a year, maximise heat efficiency and cut annual carbon emissions by 4,000 tonnes per year

a new campus-wide network that will distribute heating to all the buildings on site, with 1,500m² of double-glazed windows fitted to save energy, along with door replacements to reduce heat loss
3,000 lighting fittings upgraded with the latest technology and controls, plus new pumps and upgraded air-conditioning.