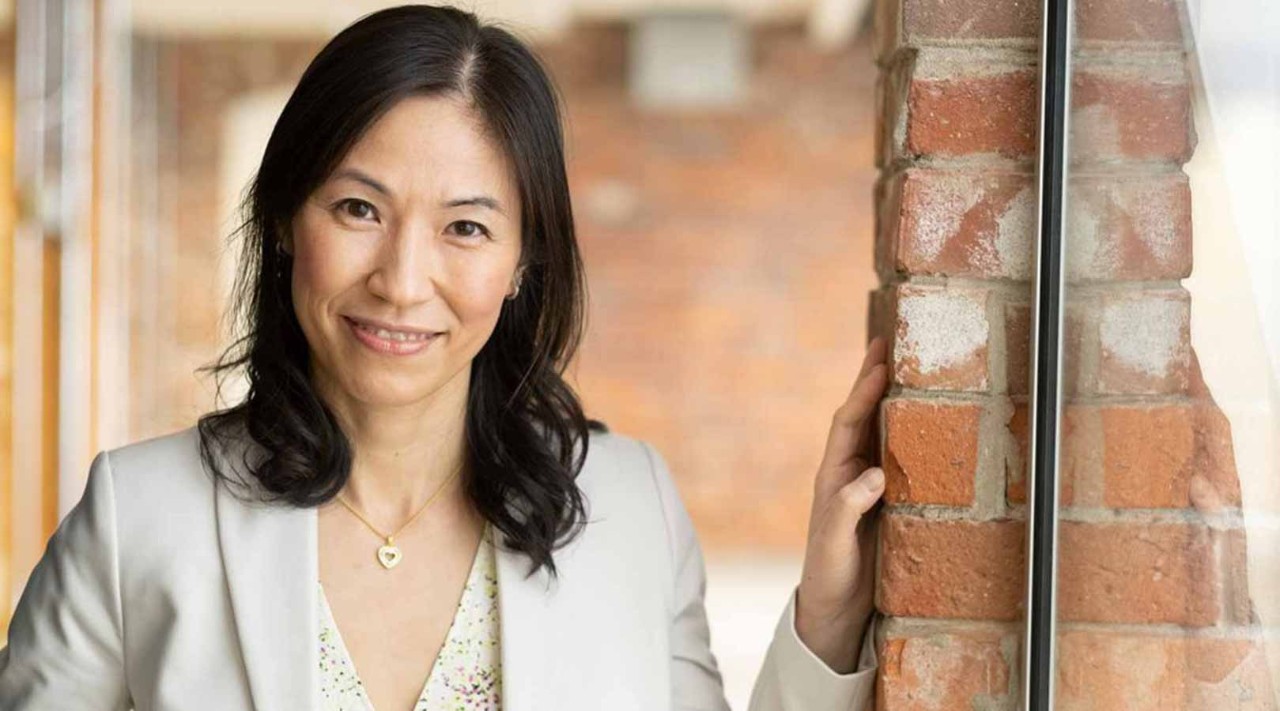 Asian-born Eva Fong FCCA has always worked in international companies with a focus on technology innovation. But as a young adult, she started on a very different path.
The vision of happy vacationers in luxury hotels and exotic resorts drew her to complete a degree in hotel management. 'When I was young, it was something that I really liked because hotels are nice,' she says. 'Most of the time when people stay in a hotel, it's because they're on vacation, they're happy.'
After doing her degree in hotel management in the US, she returned to her adopted Canadian home, moving back to Vancouver, British Columbia. However, she would soon realise that hotel management in Vancouver was rather different than in Hawaii or Florida.
'We basically started from scratch, with zero revenues'
CV
2019
CFO, WELL Health Technologies, Canada
2018
Senior vice president, M&A and business transformation, WELL Health Technologies
2017
Strategy development director, PayPal
2010
Vice president, corporate strategy and M&A, Tio Networks
2009
FD, BC Transmission Corporation
2007
Shared services programme manager, SAP
2004
Senior finance manager, SAP
2003
Assistant controller, Rocky Mountaineer
1998
Assistant controller, 360networks
'It was then I decided to return to something I really enjoyed, and that was accounting. I knew that financial management was one of the most important aspects in a company, and I have an entrepreneurial mindset.'
This way of thinking led her into the rapidly evolving technology sector, where she would climb the corporate ladder for the next 20 years. At the same time, she received the Canadian CGA certification, supplementing that accountancy training with a professional designation from the ACCA.
'I thought having a globally recognised degree would be an important asset to my career,' she explains. 'Having that type of association behind you means exposure to a global community, and networking on that level is so valuable when you've chosen an international career.'
Patient care
Fong is now CFO at WELL Health Technologies, a practitioner-focused, digital healthcare company. Its platform offers technology solutions such as virtual care, waiting room automation and precision medicine to 83 company-owned and operated outpatient clinics across Canada and the US as well as 2,800 other Canadian clinics and over 21,000 healthcare providers. In the US, the company delivers omnichannel healthcare in specialised markets.
Starting out four years ago with just a management team of six, WELL Health has grown from zero revenue to a projected annualised revenue exceeding C$500m (€360m) in 2022; during that time, Fong has completed over 50 company acquisitions and rounds of financing. In January 2020, WELL Health uplisted on the Toronto Stock Exchange and was added to the S&P/TSX composite index in September 2021. By the end of Q1 2022 it had a market cap of C$887m (€650m).
Fong attributes much of this success to the leadership and experience of the management team, the professional care delivered by all our physicians and medical practitioners especially during the pandemic, plus the vision of the CEO.
Zero revenue
Shahbazi, brought me along with two others from our previous company when it was sold to PayPal,' she says. 'And then, we basically started from scratch, with zero revenues.'
The company soon secured an angel investor from Asia, providing the finance that would supercharge the growth trajectory. 'Our CEO had a previous connection to one of the world's richest men. Luckily for us, he was a philanthropist with a vision to support healthcare and education.'
However, it was the commitment and motivation of the staff that drove the company to where it is now. 'We have really passionate employees, physicians and medical practitioners that have the common goal of leveraging digital technology to improve health. We also have a really good community of vendors and investors supporting us,' Fong says.
Throughout her entire career, Fong has been involved in all aspects of M&A in the technology space. 'Through my whole career, every single company I worked in has had an M&A focus,' she says.
Top tips for fast-growth businesses
'Don't be afraid to take risks'
'Be ready for change and adaptable'
'Assumption is dangerous. The most important thing is communication'
'When it comes to post-M&A integration, good change management and project management is critical'
'With acquisitions – and there have been approaching 50 so far – the finance team does everything from soup to nuts'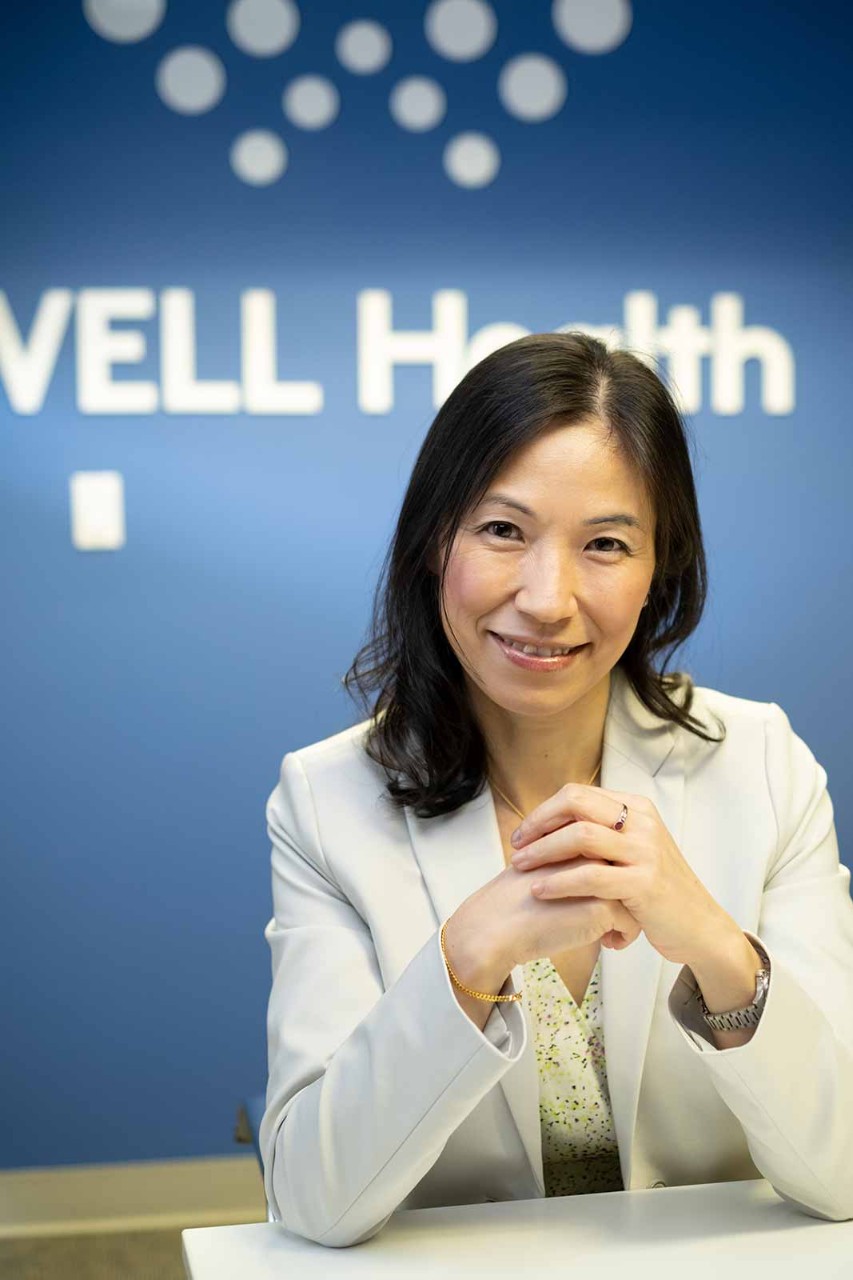 It comes as no surprise, then, that she was put in charge of every aspect of all 50 acquisitions completed in four years - the vast majority of the M&A process was done in-house. 'The finance team does everything from soup to nuts,' she says, from due diligence, close, and then integration.
At the end of the day, all the financials fall on her. 'We want to maintain a hybrid of centralised and decentralised models,' she says, 'but we consolidate all the financials. I need to be aware of what's going on in all the group companies.'
How did she achieve all this in four years? It's all about personality, she says. 'To me, you really have to have the right attitude and the right soft skills. Also, you have to have the passion to ride along and be in line with the company's vision. To me that's most important.'
However, it takes a certain kind of person to thrive in an environment of constant change. 'I've always been in technology companies because I'm the kind of person that likes stimulation, the fast pace, and challenges that are always changing.'
While the past four years have been extremely busy for Fong, she also relies heavily on the success of the finance team she built. 'When you have a good team, a really good culture and good collaboration, it makes things a whole lot easier.'
WELL Health basics
C$126.5m
Revenue in Q1 2022
395%
Year-on-year revenue growth in Q1 2022
1.064,987
Number of patient interactions in Q1 2022, annual run-rate of 4.26m
83
Clinics in Canada and US owned and operated by WELL
21,000+
Practitioners with purchase technology solution from WELL
2,100+
Practitioners providing care within WELL clinics