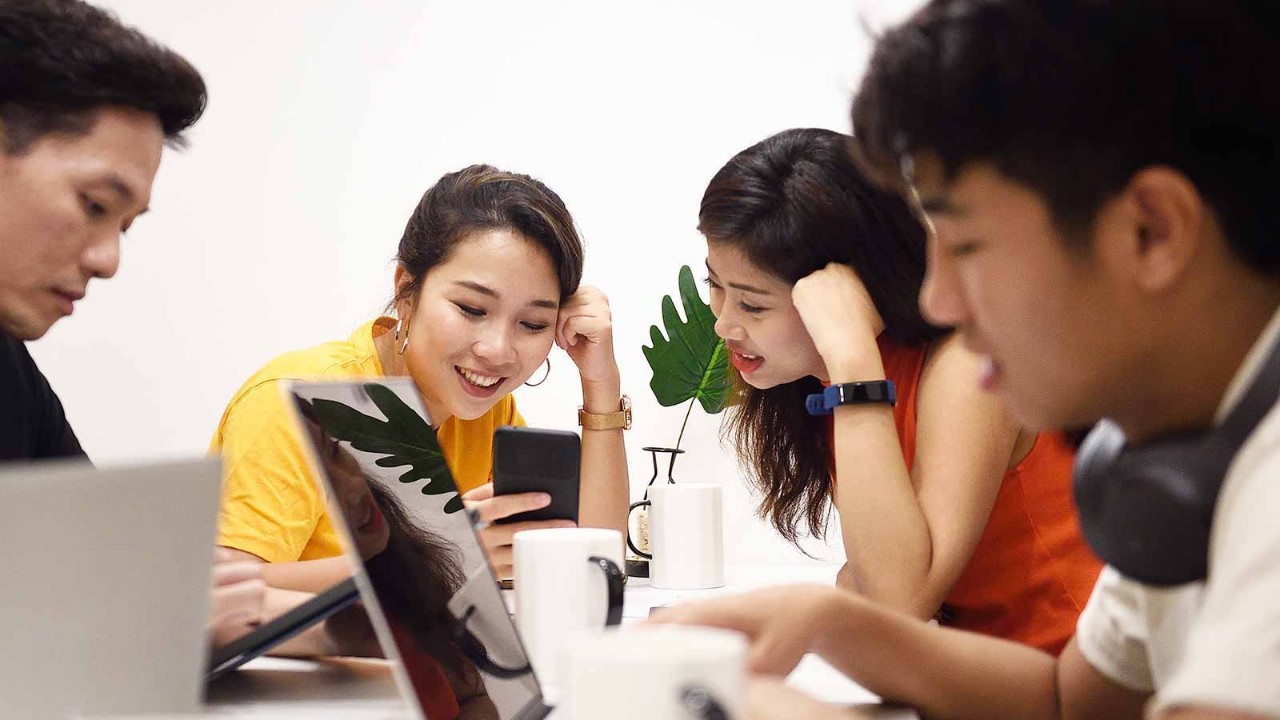 ACCA Singapore's third virtual conference, held in April, focused on sustainability and its impact on the future of work for accountants. The event was timely, coinciding with the lifting of Covid-19 restrictions locally, and the start of a post-pandemic phase in the city-state.
Opening the conference, ACCA president Orla Collins described how the current industrial revolution, characterised by a rapid expansion of technology and accelerated by the pandemic, has transformed economies and lives globally.
'In a generation, it has brought business and finance into every corner of the world, to anyone with a smartphone or access to a computer,' she said.
Skills and ideas
As a new generation of enterprising, digitally savvy and well-connected young accountants enters the workforce, Collins is confident they are equipped with the skills and fresh ideas to take the profession to new heights.
She observed that technology has liberated accountants from mundane tasks, allowing them to instead focus on strategic work as business leaders, amid evolving times. Key in the post-pandemic world is sustainability, for which accountants have a key role to play in helping businesses build a future that mitigates climate change, she said.
'We think emerging opportunities in really exciting areas like environmental, social and corporate governance are the future'
In her keynote address, guest of honour, Indranee Rajah, Minister in the Prime Minister's Office as well as Second Minister for Finance and National Development, called on accountants to be drivers of change and accelerate sustainability practices for their organisations and clients.
She added that accountants are well positioned to assess the environmental risks of businesses and their impact on financial performance. Sustainability 'cuts across the board for all industries and sectors', and accountants are empowered to help businesses adopt or pivot towards sustainability practices.
ACCA's head of business management Jamie Lyon commented that the accounting profession will 'help organisations meet zero goals and targets'.
He said: 'We think emerging opportunities in really exciting areas like environmental, social and corporate governance are the future.'
And even as companies gradually do business in more environmentally friendly ways, reporting its impact calls for a global framework of disclosure standards.
Raising standards
On 31 March, the International Sustainability Standards Board (ISSB) published drafts of IFRS S1, General Requirements for Disclosure of Sustainability-related Financial Information and IFRS S2, Climate-related Disclosures for public consultation.
The ISSB was established at COP26 to develop a comprehensive global baseline of sustainability disclosures for the capital markets.
'Flexible work arrangements are going to be critical to attract and retain talent'
Minister Indranee welcomed the move towards raising the quality of sustainability reporting. She commented that there are currently more than 200 frameworks, standards and other forms of guidance, which make it challenging for users of financial information to compare meaningfully.
Therefore, the ISSB drafts on disclosure requirements for sustainability reporting are pivotal for the industry at large and help drive international acceptance.
Being nimble
As sustainability reporting becomes increasingly important in the post-pandemic era, the industry must ensure that accountants are equipped with the right skillsets to cope with the change, including helping clients navigate strategically.
Coupled with the explosion of digitalisation in recent years, many jobs across sectors have had to be redesigned and workers reskilled to take on roles that may not have existed previously, Minister Indranee said.
She noted that junior accounting roles, which involve a significant amount of repetitive work, are likely to evolve more rapidly as a result of digitalisation. This means that workers must upskill to keep up. On the other hand, accountants in more senior roles already have a solid foundation and are expected to adapt to new demands in the sustainability reporting space.
Employee centricity
While employees are expected to continuously upgrade to keep up with demands of the industry, the world has seen a new phenomenon emerge during the pandemic.
With many having experienced the flexibility of working from home in the past two years, employees' priorities have shifted. In the US, there has been a mass of resignations as workers rethink what they want and leave roles where they had to be in the office every day.
'We've seen how individuals (in the last few years) have discovered flexible arrangements,' Minister Indranee noted. 'Coming out of the pandemic, flexible work arrangements are going to be critical for companies and professional services firms to attract and retain talent.'
She urged the industry to consider designing roles that are more flexible or more modular, catering to new employee expectations.
'The world is changing. Accountants, just like everybody else, have to keep up with these changes,' she said. 'This includes not only the technical aspects like sustainability reporting and new growth areas, but also the way you run your companies.'