Senegal's President Macky Sall has called for a better deal for Africa
'You cannot shave a man's head in his absence,' goes the Nigerian saying. It's a truth that gives force to the recent plea of Macky Sall, current chairman of the African Union (AU) and president of Senegal, to the G20 group to admit the AU as its 21st member. Finding solutions to international problems such as debt, disease and climate change are surely best achieved when everyone affected is in the same room, including Africa.
Writing in the French newspaper Le Monde, Sall made a strong case and justified this position with the size of the continent's output (US$2.7 trillion in 2021, US$7 trillion on a purchasing power parity basis) and its population – 1.4 billion people, comprising 18% of the global population. Others, like US economist Jeffrey Sachs, have made the same case.
It's a good case to make. With its stated objectives of policy coordination to achieve global economic stability and sustainable growth, promoting financial regulations to reduce systemic risks, and modernising international financial architecture, the G20 would be more effective – and inclusive – if it included Africa.
Yes, South Africa is presently a member, but that alone is not strong enough representation for a continent with some of the fastest growing economies in the world. South Africa represents just over 4% of Africa's population and is only the third largest economy on the continent, behind Nigeria and Egypt.
The poor representation of Africa at global decision-making tables is not exclusive to the G20. At the International Monetary Fund (IMF), Africa has only around 4.7% of the voting shares and most of the continent is represented by just two of 24 executive directors. The IMF says it determines this voting power by quotas allocated according to the fund's judgment of a country's relative position in the global economy.
Nor does the continent presently have a permanent seat on the UN Security Council, despite historically contributing its fair share of wars and conflicts, and the case for a permanent seat having been made for many years. Its three seats on the council rotate every two years.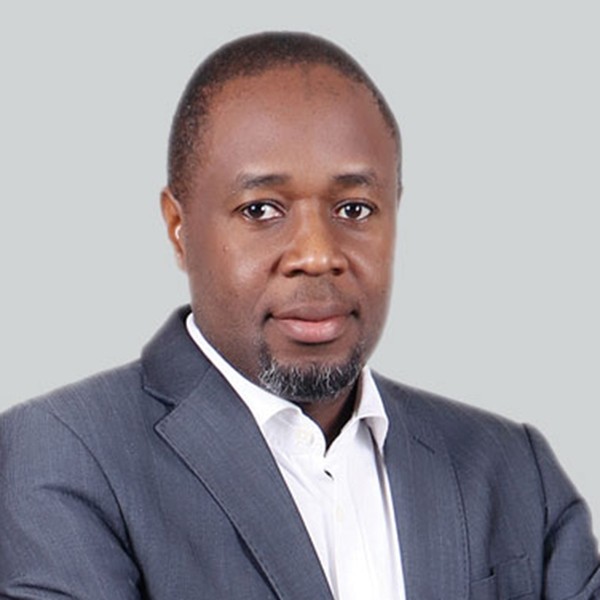 The African continent has become a hotbed of new institutional and infrastructural development
Greater potential impact
Given the growth of the African continent, it has become a hotbed of new institutional and infrastructural development. Banking industries and capital markets are being developed and more financial services products are being created, many tailored to suit the nature of different African markets.
Markets are fast developing in telecommunications, healthcare, agriculture, mining and entertainment. Given the fast-rising level of globalisation today, events on the continent have a greater potential to impact other parts of the world than used to be the case. It is therefore important that the continent is better represented wherever decisions are made about issues that would be of concern to it.
Inclusive multilateralism
Inclusive multilateralism is what the G20 and other bodies like the UN are supposed to represent. Excluding, or underrepresenting, 55 countries for whom these problems are everyday realities from such forums, where decisions are made about solving them, cannot possibly be optimal.
And Africa does have something to offer. Over the years, the continent has made positive contributions to the world – from its tropical rainforests being huge carbon sinks helping absorb emissions from the more industrialised parts of the world, to the continent's example in responding to epidemics, as demonstrated by its handling of the ebola and Covid-19 crises.
Africa has to try to attract greater capital by making it easier to do business on the continent
Stand up and be counted
While asking for greater representation, the continent, on its side, must stand up to be counted. Its leadership and peoples must begin to work towards improving its standing in the world. It cannot simply wait for things to be handed to it but must work to earn those things.
That means paying greater attention to its economies. Governments must try to earn more from the abundant natural resources by greater value addition. They must improve the quality of the labour force through education, and do what they can to attract greater capital by making it easier to do business on the continent. This way, no one can begrudge Africa a more significant place in world affairs.
Including more of Africa in the G20 would be one good step in improving the continent's participation in multilateral decision-making. Increasing its representation and voting power at bodies like the UN and IMF would be another. These moves would help change the narrative that Africa always has to implement decisions made for it by others. It would motivate action.
Africa, however, has to be ready to make this happen.