If there is one thing that drives Leona Mondsee FCCA, the impressive CFO of the fintech Rebank and GenCFO's Finance Leader of the Year at the 2022 Digital Finance Function Awards, it is curiosity.
'In every job I've been like an annoying child who walks around asking endless questions,' she says. '"Why are you doing that? What does that mean? What is this? Why do people do that?" I'm just fascinated by the mechanics of getting things done. Learning is very addictive for me.'
It's an approach that has led Mondsee down paths that can only be described as 'outside the box' for an accountant. She has witnessed heart surgery, co-founded an investment platform start-up, and now, as well as her day job, advises Mint Gold Dust, a non-fungible token (NFT) platform and creative space for artists.
The accidental accountant
In fact, it was curiosity that led Mondsee towards the ACCA qualification after her role as an equity analyst in the City fell victim to the global financial crisis in 2009.
'Accounting is the language of business; it allows you to sit at the top of the tree and put your roots into every aspect'
CV
2020
CFO, Rebank
2019
Co-founder and CEO, Reitly
2018
CFO, EG Interactive
2017
Group financial controller, Oz Interactive
2013
Revenue analyst, then senior project accountant, HCA Healthcare
2011
Finance manager, Oralus Dental
2009
Equity analyst, Silverwind Securities
'I took a job in pharmaceutical purchasing for a big healthcare group and was placed with an entire floor of accountants,' she says. 'It was heaven. I understood what the company was doing with purchasing, but when it came to budget and the accounting side, I was fascinated by the processes.
'I realised that accounting really is the language of business; it allows you to sit at the top of the tree and put your roots into every aspect. I chose ACCA because I wanted to be able to get everywhere. I didn't want anything to be off limits.'
Ask 'why?'
Her qualifying with ACCA at breakneck speed (all 14 accounting exams in under 18 months and the highest score in the country) was followed by an MBA, a role with a rapidly expanding marketing company and a flirtation with entrepreneurship.
'I'm very process driven but the "why" is always more important,' Mondsee says. 'That's what led me into tech, ultimately; when you're in tech, everything is first principles. "That's the way it's done" just doesn't exist. It starts with: "Why are we trying to do this?" I just love solving problems.'
A more 'traditional' accounting role, she admits, would never have been right for her and she does not feel constrained by what a CFO 'should' be doing.
'I look at what's important to the business and why it's important,' Mondsee says. 'When I first started at Rebank I thought I should prepare cashflow forecasts and then I stopped and thought: is this really the biggest need of the business right now? Is this the bottleneck that's stopping us from being successful? The answer was no, not really. So let's do something else instead. I aim for the things that are both urgent and important.'
Mondsee's role at Rebank – a venture capital-backed 2019 start-up that allows users to organise financial applications, accounts and payments in one place – has provided a natural home for her instincts as she has had to take on a wide portfolio of responsibilities. She is one of a team of just 10, five of whom are software engineers or designers.
'We hired a finance manager recently and I can't tell you how amazing that is,' she says. 'The joy of having someone to pick up the slack – until then, it was just me.'
'I don't see risk; I see opportunities for learning. If you fail, take every bit of learning you can from it'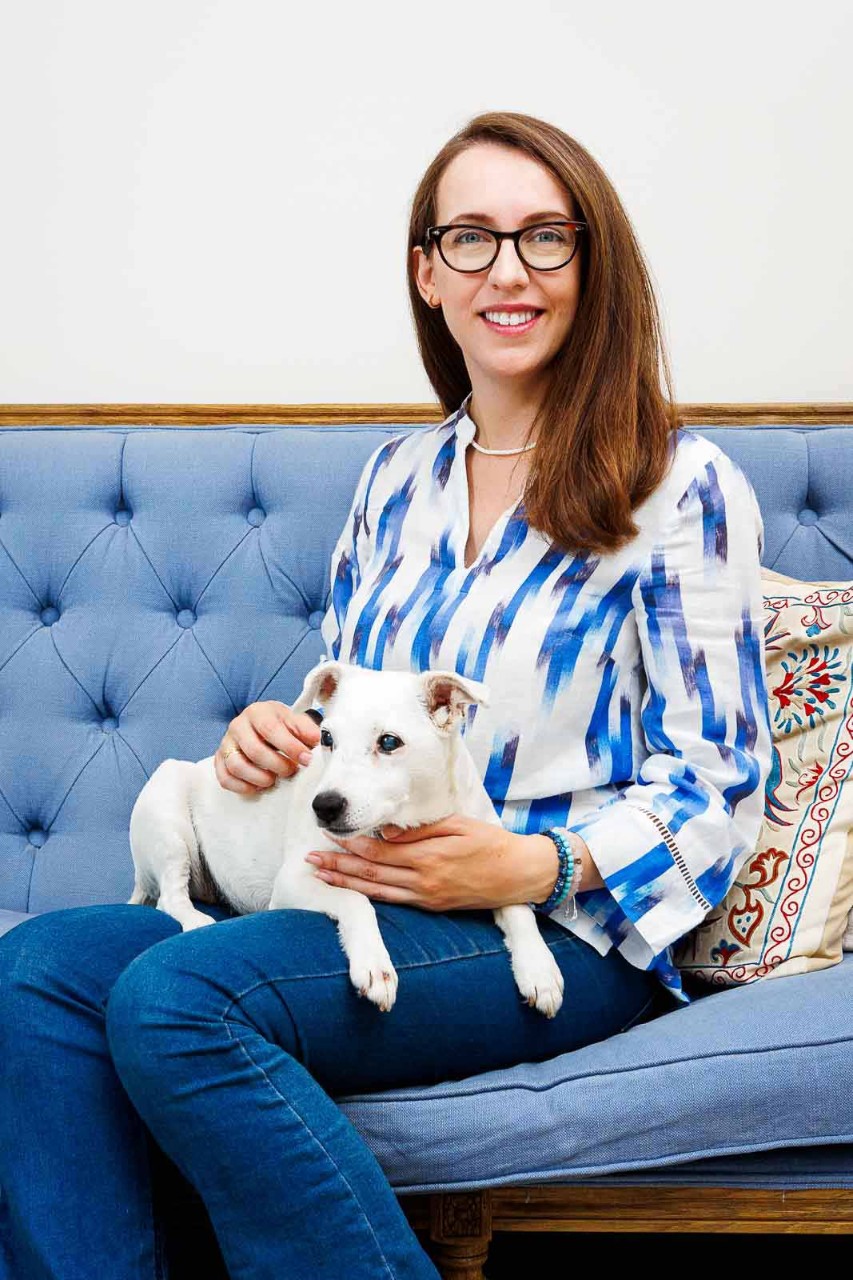 Into the details
CFO of a start-up, she says, is a role that suits her well. 'I work closely with the CEO so we can be fluid in handing things over if we are focused on something; I don't stay in my lane. It's a broad role and you have to have that desire to get into the details, and not mind when you have random things thrown at you.'
In the case of Rebank, that has mostly meant international tax and regulatory compliance. 'Things like that are pushed towards the accountant because we're the ones most likely to understand regulation,' she says. 'There are a lot of plates to keep spinning and sometimes that can feel a little overwhelming, but people from start-ups tend to band together to form peer-support groups, which is very useful.'
Despite a career defined by innovative, fast-growing companies, Mondsee is adamant that she is not a risk-taker. 'I can see that it might look like that, but I don't see risk. I see opportunities for learning. If you fail, you fail fast and take every bit of learning you can from it. And at Rebank we think fully about why we're doing something, which to me is mitigating away the risk.'
Objective translator
This broad, strategic approach is the future of the CFO, she adds. 'The biggest threat to accountants and accountancy is if we don't embrace technology and automation,' she says. 'If we don't do that, we'll always be transactional and backward looking rather than adding value.
'It's easy to think that automation puts accountants out of work but the way I look at it is that it means all these talented people can be deployed for value-added things. If you don't automate, you are taking competent, insightful professionals and wasting their skills.
'I see the goal of the CFO as translating business objectives into ways in which every department understands where they fit in and how they contribute to business success. We keep everyone on track and help the business leaders understand opportunities. That's what a good finance leader should be doing – and automating the life out of everything else.'
So what does the future hold? Does Mondsee have a clear career path in mind? 'Yes, broadly,' she says, and adds after a pause: 'I mean, part of me harbours a desire to go into space and do all of that but…'