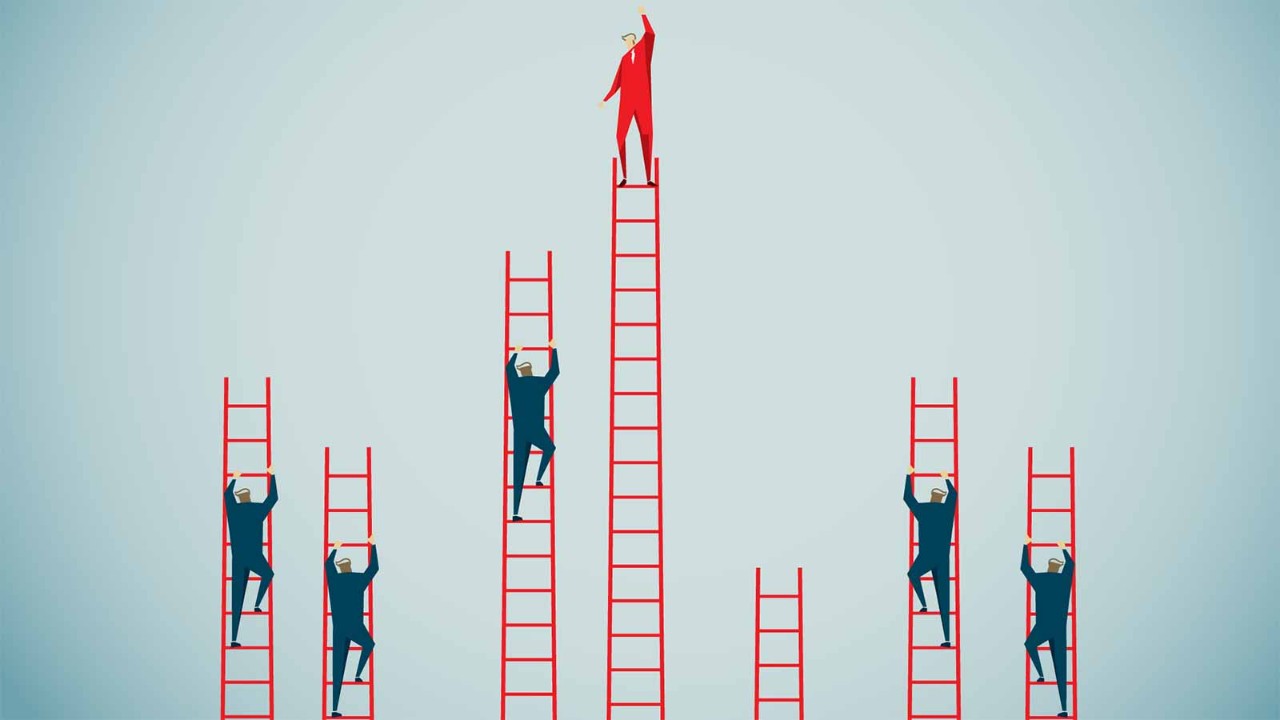 As organisations emerge from the pandemic, there is a real opportunity for individuals to embrace new skills to make the most of a candidate-driven job market. Auditing your skillset will help you work out where your expertise can take you next, and identify the areas in which you can improve.
How do you know what skills you need to support your employer, advise clients or progress along your chosen career path?
'Self-awareness and a readiness to develop new skills are the primary ingredients when it comes to understanding what skills you are missing,' says Dannielle Haig, principal business psychologist at DH Consulting.
'Work out which weaknesses you need to turn into opportunities, based on your career goals'
While a willingness and ability to knuckle down and learn will be familiar to most ACCA members, constructive self-criticism is not easy. 'Humans aren't very accurate at self-evaluation,' Haig says. 'We have many biases at play that skew our perceptions of ourselves and our place in the world around us. Think about that incredibly capable person you know who has no confidence or understanding of their talent; it works vice versa, too.'
Assess yourself
There are several self-evaluation tools to help you decide on your next move.
SWOT analysis allows you to look internally and externally, by documenting your strengths, weaknesses, opportunities and threats. 'Your strengths and weaknesses relate to you internally, whereas opportunities and threats relate to the role and environment you are in and how that will impact you,' says Emily Button-Lynham, founder and director at Emily Button Creative.
'Once you've listed these, it's important to work out which weaknesses you need to work on and turn into opportunities, based on your career goals. Successful people focus on levelling up their strengths and understanding their unique selling points, as these set them apart from the crowd and are the core things people think about them.'
Keep your target skills list purposeful and concrete, being careful to avoid woolly and vague buzz phrases
Haig recommends a 360-degree review, in which you receive honest feedback from peers, seniors and your direct reports. 'This is a very useful exercise when it comes to understanding how you are perceived by others and provides you with a better-rounded understanding of yourself,' she says.
Button-Lynham suggests seeking feedback about your strengths to see how they compare to your SWOT, and highlighting the top three. 'Those are your super strengths, which you should focus on taking to the next level through further practice and development,' she says.
This exercise will, Button-Lynham suggests, help you to understand where you would benefit from improving. 'You have to have a clear understanding of the role and industry you are looking to move into,' she says. 'Doing research on roles that interest you and looking through job descriptions allows you to have a better understanding of what key skills and experience that role requires.
'You can then look at your SWOT and understand where you have gaps in skills and experience, and create a development plan with actions for how you will close the gap. I advise people to break things down into tiny chunks and incorporate that into their weekly to-dos, to ensure they are making progress on their goals.'
Workplaces are a hotbed of resources – shadow people with skills you'd like to develop
Word of warning
When building your target skills list, keep it purposeful and concrete, being careful to avoid woolly and vague buzz phrases, such as 'be more authentic' or 'learn to leverage'. Contrast these with ones that sound buzzy but are actually real and often of the moment – for example, 'how to manage in a hybrid work environment'. The key to any of these phrases is to split them into achievable fragments.
Real skills might include learning programming language like Python or SQL, using data visualisation software or developing your understanding of IFRS Standards. Soft skills are real, too, but be specific. Good communication and leadership are greatly in demand, but ask yourself what they mean and break them down into learnable areas – for example, presenting, writing, negotiating, listening or delegating.
You can also seek out support via your workplace, which can be a hotbed of resources. Find a mentor or be one for a younger professional (knowledge flows up as well as down a hierarchy), shadow people with skills you'd like to develop, apply for secondments, or organise to attend courses that will benefit the business.
More information
ACCA has a wealth of resources, from professional courses to certificates in areas as diverse as digital finance, fintech, sustainability and data analytics. For the certificates, see ACCA Learning
AB articles offer insights into how emerging tech trends might impact you, your employer or clients. Take a look at features on blockchain, cryptocurrencies, non-fungible tokens and the metaverse
Browse opportunities at ACCA's careers hub
See also ACCA's CPD resources